Yves Jarvis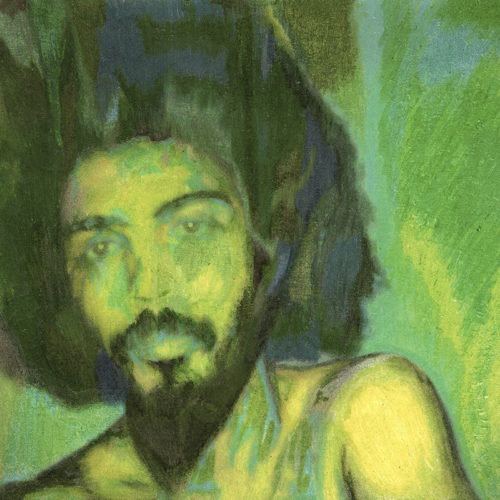 Sundry Rock Song Stock
—
Out September 25th 2020
—
ANTI-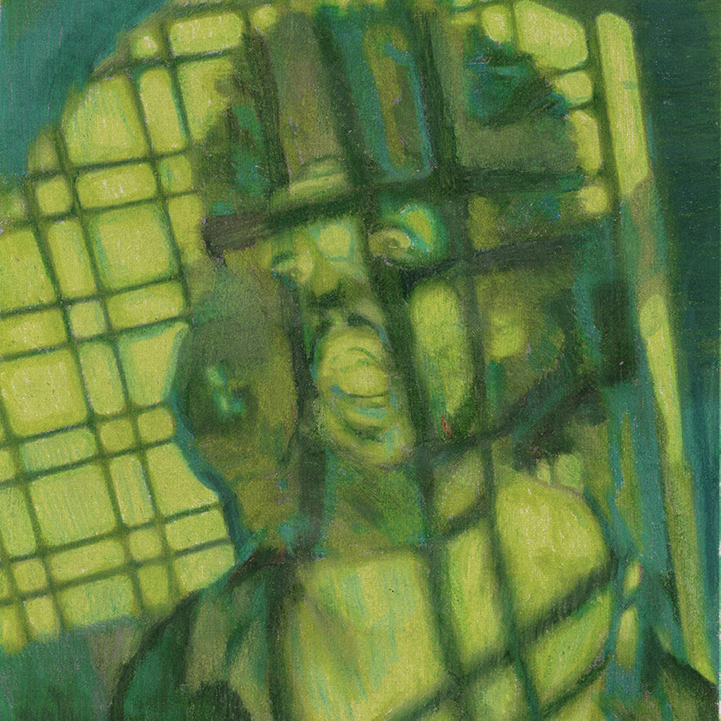 On Sundry Rock Song Stock, Yves Jarvis continues to refine his creative approach to the core of his being, where music and life intertwine in harmonious fashion. The latest album from the Montreal-based musician fuses genre elements into a symbiotic relationship where wistful folk, tender R&B, pastoral prog, and musique concrète experiments feed into one another to grow lush new forms. Though he maintains an air of mystery with his lyrics, Jarvis's whisper-soft words can be interpreted as both deeply personal and politically motivated in ways we haven't heard from him before.
Resuming the practice of color theory that informed his 2017 album Good Will Come To You (morning yellow optimism) and 2019's The Same But By Different Means (midnight blue contemplation), Sundry Rock Song Stock is infused with the natural state of green. As Jarvis explains, it's the color he most closely connects to his personality, moving beyond an aesthetic attraction into feelings of wildness, boundless energy, and an anti-establishment streak permeating his 23 years on the planet.
"I experienced a musical breakthrough with that bright, easy sound of my last two albums," says Jarvis. "It felt good to make at the time, but it counters my essence. People think I'm calm, but I'm very not calm, and I'm happy to elaborate on it now. This album came together exceptionally easy in reaction to that nighttime shit. This green is epitomized. This album is reduced."
While The Same But By Different Means stretches out across 22 sonic sketches ranging in length from 14 seconds to eight minutes, Sundry Rock Song Stocks takes a more traditional approach with its 10 concise tunes. Jarvis's preferred self-contained process found him recording every instrument, mixing the album, and even painting the portrait on its cover. The only outside contribution came from engineer Mark Lawson (Arcade Fire, Basia Bulat, Peter Gabriel), who helped roll tape while Jarvis played drums.
As a pre-teen street corner busker, some of Jarvis's earliest performances took place outside. He returned to an open-air environment for this album's creation, setting up a makeshift studio to lay down its foundation of guitar, Nord synth, and Rhodes electric piano. Recording on a reel-to-reel tape machine, he experimented with various off-kilter techniques including a softly tapped steel drum drenched in effects, or melodies played on a wine glass meant to mimic a flute. "I want my recordings to be naturalist, so from that sense I am ideally making them outside," says Jarvis. "More than a musician or a singer, I'm a producer, and any studio I'm in will become my bedroom. Creation is my life and I don't compartmentalize it at all."
Since his earliest home recordings, Jarvis has taken a Sun Ra inspired attitude with windows left wide open so every sound that filters into his songs becomes part of them. However, he also approached this album with a newfound sense of intention, drawing on the meticulous methods of progressive rock groups King Crimson and Yes, whose epic compositions conjure the vast landscapes of the British countryside. "Their music is not really songwriting," says Jarvis. "It's cycling motifs and vignettes. I think of it like a room that you can walk into and then out of."
Other influences on Sundry Rock Song Stock include Miles Davis, Italian avant-pop composer Franco Battiato, and Dutch post-punk band The Ex, who fuse radical politics with melodic, body-moving grooves. Jarvis may be less direct in his lyrics, but makes his feelings implicit through the use of vivid metaphors. Recording vocals in a free-associative, phonetic stream of consciousness that he compares to Lil Wayne, Jarvis says the meanings behind his songs are revealed when a poetic turn of phrase tumbles off his tongue.
"Victim" alludes to intergenerational racism and violence, as he sings, "I'm a victim of the same old stuff my father was," before warning, "I'm a vitriolic mass of dynamite just bound to ignite." On "For Props," Jarvis fires back at a wealthy class that "can't empathize or reciprocate," alongside others in his social circles "pandering for props." Jealousy and judgemental behaviour earn his ire on "Semula," with its exhausted opening lines: "It's your aim to shame me / just please spare me your sanctimony." Happily, the album closes on a note of contentment with the softly swaying love song "Fact Almighty," paying tribute to the romantic partner with whom Jarvis shares an ongoing evolution: "I depend on you and you on me / from insular growth one will bloom."
"When you better yourself, you better the world," Jarvis concludes. "Even if you only interact with one person in your life, the effect of trying to see things for what they are is vast. Change can feel like a fantasy, but I'm not fatalistic about it. I make music because I get results that way. It's why I promote creativity, whatever that means for anyone."

– Jesse Locke