Vanille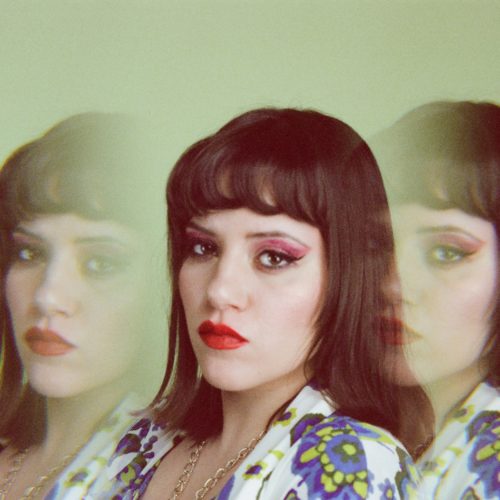 La Clairière
—
Out February 03rd 2023
—
Bonbonbon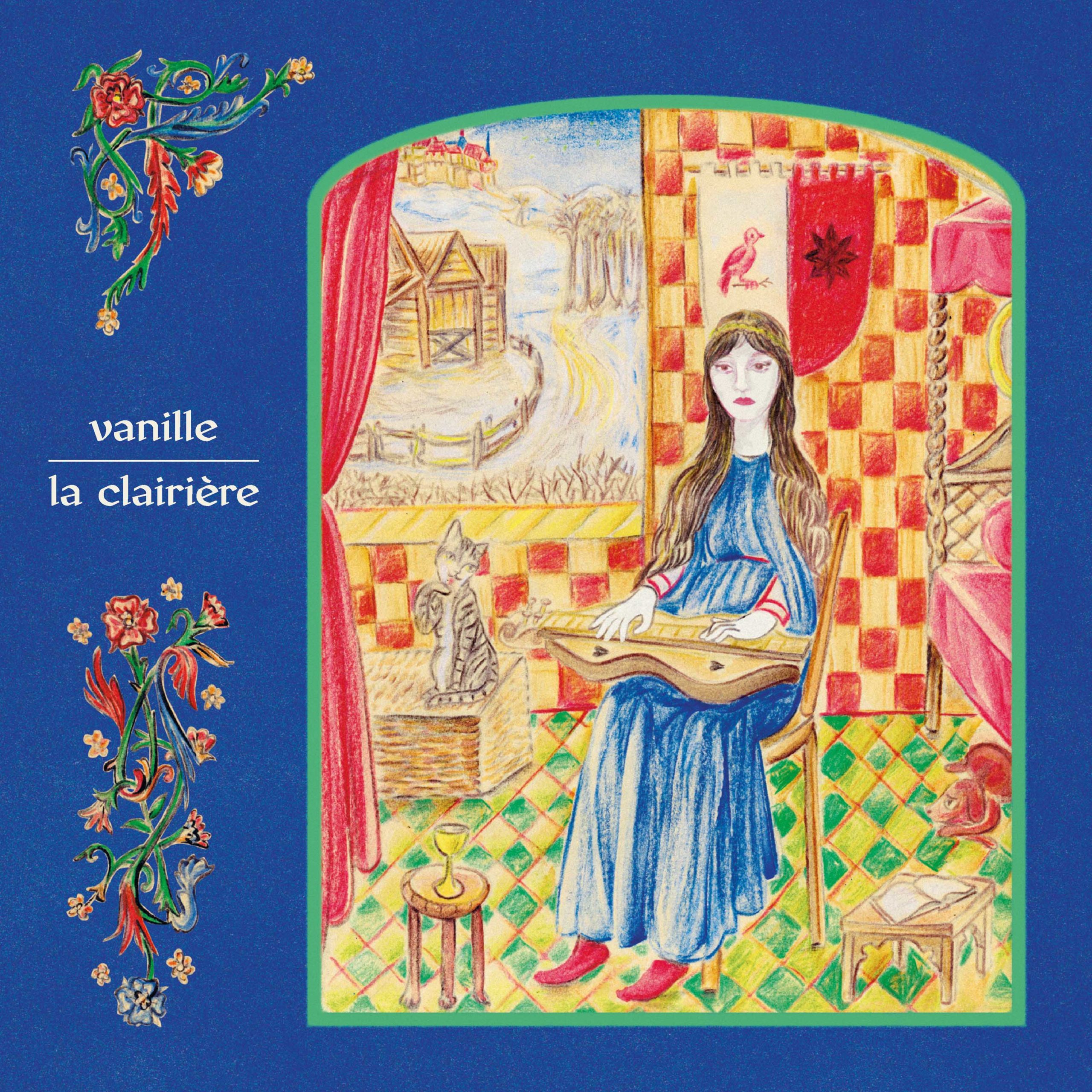 Singer-songwriter Rachel Leblanc, better known by her stage name Vanille, is back with a new album entitled La clairière, her second with the Montreal-based independent label Bonbonbon.
Influenced by 60's folk revival pioneers like Shirley Collins, Vashti Bunyan and Bridget St-John, this new offering represents a major evolution for the artist. Indeed, if we know Vanille for her melancholic and adolescent indie rock songs, she now offers us a mature record where English-style folk and baroque pop naturally mix. From the very first seconds of Hop Hop, the album's opening track, the listener is transported to the heart of an enchanted forest in a timeless universe. Like the works of John William Waterhouse, John Anster Fitzgerald and Jacques Demy, La clairière is a doorway to an imaginary world where idyllic nature reigns; it is a magical escape from the frantic rhythms of modernity and the anxiety-inducing suffocations of urban life.
The clearing is also where Rachel Leblanc takes the reins of her creation. Indeed, Rachel has decided to take on the artistic direction of the album. She says: "Since this new album is much more symbolic for me as an author, I decided to produce it myself. As a woman in the music industry, I am often forced into the role of a performer. […] However, I am confident that my sense of taste, my clear artistic vision and the competent team I have assembled will allow me to achieve my ambitions."
To help her realise her musical fantasies, Rachel has surrounded herself with a trusted team. To ensure the technical side of the production, Vanille has teamed up with the renowned Alexandre Martel, who is responsible for the success of artists like Hubert Lenoir, Thierry Larose and Lou-Adriane Cassidy. About this collaboration, Rachel says: "I am confident that his thoroughness, his rigour and his increased understanding of my musical universe will fill in any technical gaps I may have. The sound recording is done by Benoît Parent (Robert Robert, Etienne Dufresne) and the mixing by Guillaume Chiasson (Bon Enfant, Jesuslesfilles). This album also calls upon a wide range of musicians. The album was recorded at the magnificent Wild studio in the heart of the Quebec forest under the bucolic glow of the first snow of November.
Assuming more than ever the song side of her music, Vanille has, for this new record, exchanged her electric guitar for an acoustic one. The sumptuous arrangements on La clairière are also noteworthy. This opus is full of refined and elegant arrangements. Throughout the album you can hear ensembles of flutes, bass clarinet and tenor saxophone. The songs are sprinkled with unusual instruments, but these help to anchor them in their whimsical and slightly medieval niche. Autoharp, omnichord and harpsichord can be heard on several pieces of La clairière. Apart from a few subtle appearances of analogue synthesizers, the presence of electric bass and a few electric guitars, all the instruments used are acoustic, once again reminding us of the timelessness of the pieces. The percussion is also in the spotlight in this album. Chimes, shakers, bells, tambourines and more are heard. The traditional drums are left out of most of the album, which adds to the impact of songs like M'as-tu vu passer and À bientôt. There are also psychedelic and garage rock tinged tracks like Anna and Mon petit chemin.
The songs on the album are very instinctive and come from deep within Rachel's unconscious. In a simple, yet graphic vocabulary, Vanille has constructed a narrative universe that, through creation, has allowed Vanille to escape intellectually into a peaceful world filled with freedom. The songs are deliberately more stripped down, less direct, more abstract. She says: "The months of forced isolation we have just undergone have confronted me with many emotional and physical difficulties. Like many others, I felt the crushing weight of my microscopic flat, the air pollution and incessant noise of the city, and a general sense of panic. To help me cope with these new anxiety-provoking realities without losing my mind, I wanted to write songs that allowed me to mentally travel to places of peace, calm and grandeur; my urban moods and anxieties mixed with a fascination for the simplicity of country life and a new fetish for the great outdoors."
Underneath their emancipatory and cosmic journey-like exterior, the songs deal with complex and sensitive themes. We hear stories of fallen love, of uprooting and detachment. It is in this bittersweet atmosphere that these songs evolve. Songs like La rose, Par-delà les monts and Maison d'automne highlight these conflicting elements.
In La clairière, Rachel Leblanc is more confident, more assertive and in full control of her artistic direction. If Soleil '96 gave birth to the raw talent that is Rachel Leblanc, this new album shows a musician with confidence and determination. La clairière is a giant step in Vanille's career development, representing the beginning of a new era.