Ultraista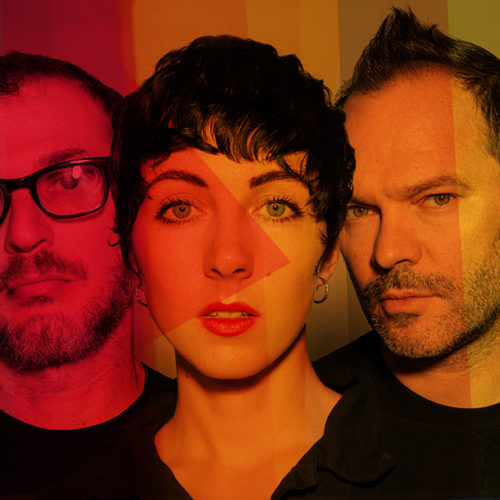 Sister
—
Out March 13th 2020
—
Partisan Records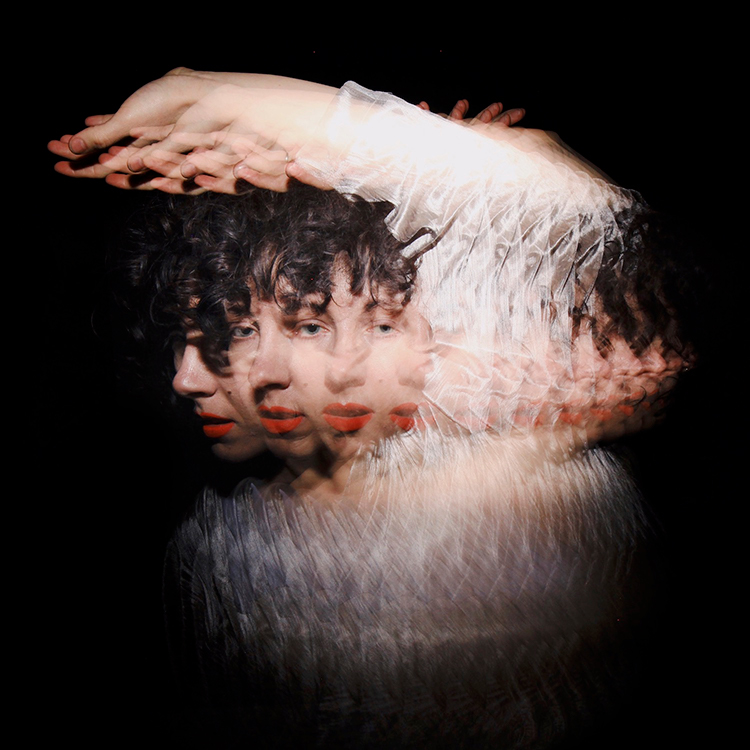 "This band is ultimately a celebration of our friendship," says Ultraísta's Laura Bettinson. "The three of us all have such busy schedules, and we live on different continents, but the music always brings us back together."
One listen to Ultraísta's mesmerizing new album, 'Sister', and it's clear just how deep the band's bonds run. Fueled by swirling synthesizers, ethereal vocals, and intoxicating rhythms, 'Sister' is a world unto itself, a textured sonic labyrinth full of melodic twists and turns that fire off like synapse after synapse in the group's shared musical brain. The songs here are surreal yet grounded, abstract yet direct, improvisatory yet meticulous. It's a collection that defies easy categorization, and one that proves that Ultraísta—GRAMMY-winning producer/engineer/musician Nigel Godrich, best known for his two decades helming Radiohead's groundbreaking studio output; celebrated drummer Joey Waronker, who's toured and recorded with everyone from R.E.M. and Beck to Roger Waters and Elliott Smith; and singer Bettinson, an acclaimed solo artist whose work combines synth-driven electropop and dreamy vocal looping—is far more than just the sum of its remarkable parts.
Although the band's 2012 self-titled debut was met with widespread critical acclaim, the subsequent promo cycle and touring was plagued by a series roadblocks that ended up grinding all momentum to a halt. "When we tried to tour, we ran into a full catalogue of disasters," Godrich remembers. "During soundcheck for our first US show, which was supposed to be a springboard for us, Joey got a phone call that his first-born child had come two months early. I think he literally hit his snare once, then had to get on a plane back home. Laura and I had to re-learn the whole set and try to get on without Joey. And then the next time we came to the US, Hurricane Sandy hit. Slowly we all got pulled back into our other projects until eventually six years went by!"
All of this ultimately gives 'Sister' an air of unfinished business. Godrich adds, "I had a folder of our music that we never got around to finishing, and I found myself going back to those files over and over again. I'd see Laura socially, and that'd inspire me to pick things back up briefly, and then eventually something new would start to come out of nothing, it became like dominoes."
While Ultraísta first emerged publicly in 2012, the group's roots in fact stretch far deeper. London-born Godrich first met Waronker in 1998 while working on Beck's 'Mutations' album, and the two would go on to collaborate regularly for the next twenty years, most notably as bandmates in Atoms for Peace, the supergroup formed to tour Thom Yorke's solo debut, 'The Eraser.'
Inspired by their shared love of Afrobeat and electronic music, Godrich and Waronker found themselves spending what little downtime they had creating new and experimental music together for the sheer fun of it. They invited Bettinson to join them in the studio in 2010, after Godrich caught her performing in a small London pub, and the project quickly began to evolve into something more concrete and tangible.
"There's very little conversation that needs to go on when the three of us play together," says Waronker, a Los Angeles native dubbed "one of rock's great drummers" by Rolling Stone. "There's a chemistry that just draws you right in."
Drawing on everything from pop art and film to the ultraist literary movement from which the group drew its name, their debut album earned the group a performance on Letterman, was hailed by the New York Times as "a transparent clockwork of beats, loops, synthesizer motifs and Ms. Bettinson's airy refrains," while NPR praised it as "loaded with electronically driven pop earworms," and Rolling Stone called it "a beguiling experiment in hybrid theory, deconstructing syncopated African grooves, krautrock experimentalism and eccentric electronics via contemporary recording technology." In 2013, the band released a follow-up collection of remixes featuring contributions from the likes of Four Tet, CHVRCHES, and David Lynch among others.
"I'm very lucky to work with some of the world's greatest songwriters," says Godrich, who in addition to his collaborations with Radiohead has produced albums for Paul McCartney and Beck among others. "The joy of fleshing out music with those kinds of artists is enormous, but it's a different joy than creating your own songs from scratch. We do all our own photos and videos and artwork in this group, as well, so it feels like I get to flex a different set of muscles here. It's therapeutic."
Where their debut drew much of its inspiration from the outside, this time around, the trio looked inward, more self-assured in their sound and identity. "It's a more mature record, a more focused record," says Bettinson. "You can hear how far we've come and how much we've grown in the past few years."
"With the first record, we weren't focused on making it overly musical," adds Godrich. "We were building off grooves, pulling influences from Dadaism, and trying to make some sort of modernist manifesto. This time, we wanted to make a record that was more than just an art piece."
Nearly all of the tracks on 'Sister' began life as improvisations, many of which were initially captured years ago in London and Los Angeles. Sometimes a rhythm from Waronker or a vocal loop from Bettinson would reveal itself as the potential core of a song, while other times a bass line or a keyboard riff from Godrich might evolve into a jumping off point. From there, Godrich would sequester himself with the music, splicing and sculpting the raw material into a structural framework around which his bandmates could provide layers of gorgeous vocals and taut, explosive drums. It was a painstaking process, but one that yielded exhilarating results, mixing spontaneity and intuition with careful craftsmanship and relentless attention to detail.
"Three days of jamming might create two years of work," laughs Godrich. "It's like building a space shuttle out of matchsticks. It takes ages just to finish a wing, and you're really proud of it, but then you go off and do something else for a while before you come back to tackle the next piece."
The end result is an album that's equal parts head and heart, a cinematic journey that blends futuristic sci-fi soundscapes with captivating, organic performances. Off-kilter patterns propel perpetually shifting arrangements throughout the record, while hypnotizing, breathy vocals float out over a churning sea of synthesizers, strings, and tumbling percussion. The songs are canvases streaked with raw emotion and layered with shades of meaning, each track revealing itself only in the eye of the beholder.
"This music conjures up something different in everyone," says Waronker. "You can draw what you need from it, and that's what always keeps me coming back for more."
No two people, not even the dear friends of Ultraísta, will ever hear the songs on 'Sister' in precisely the same manner, and that's just the way they like it.