Squid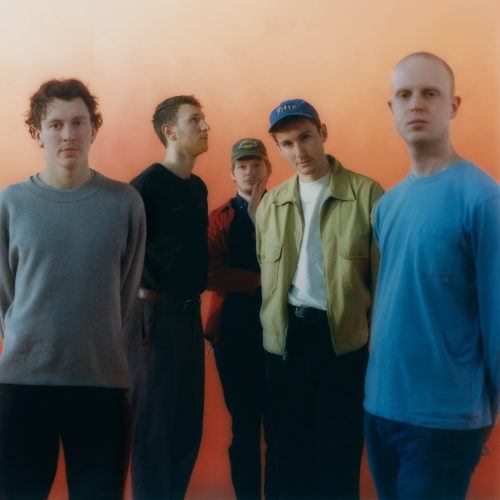 O Monolith
—
Out June 09
—
Warp Records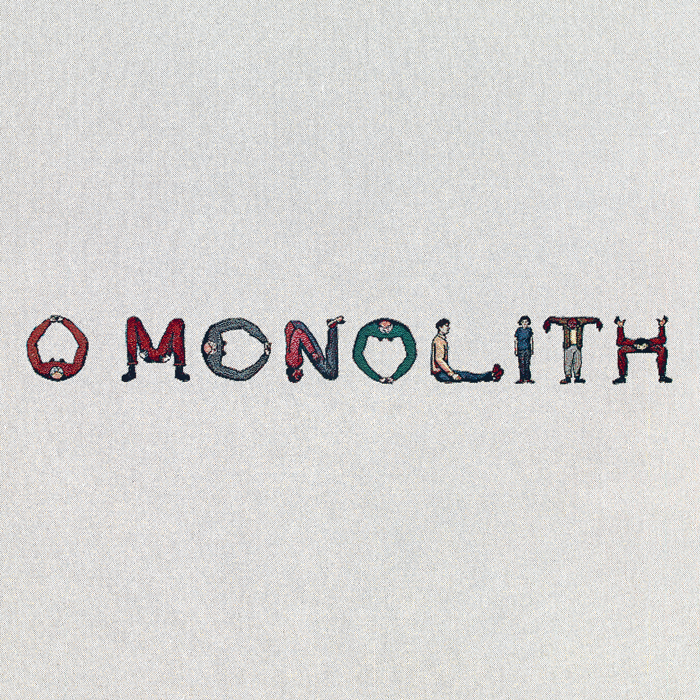 Teeming with melodic epiphanies and layered sounds, Squid's second album O Monolith is a musical evocation of environment, domesticity and self-made folklore. Like its predecessor, 2021's critically acclaimed, UK number 4 album Bright Green Field, it is dense and tricksy – but also more warm and characterful, with a meandering, questioning nature. "I think we've been able to have a lot more fun this time," says guitarist Anton Pearson of the change between Bright Green Field and O Monolith. "We wanted to embrace those slightly funny moments, where you establish a tone then free-fall into another sonic world, which is something we always do when we're making music together." A sense of open conversation is cultivated: this is unmistakably music made by friends, but it's not exclusionary – they're inviting you in to listen with them.
The album began its gestation only two weeks after the release of Bright Green Field, on the band's Fieldworks tour in May and June 2021. "Without that tour we wouldn't have any of these tracks," says vocalist and drummer Ollie Judge, of the fully seated, socially-distanced shows that allowed them to test out work-in-progress music. "People were so looking forward to seeing live music that we thought we could just play anything, even if it was unfinished. In some form or another we played about 80% of O Monolith, mostly without lyrics." The band found themselves abstracting song structures that were familiar to them, alongside unusual time signatures and ways of playing. "We were quite keen on pushing ourselves musically in a way that was a reaction against what we'd done before," adds guitarist Louis Borlase. "So we were playing elements of Bright Green Field alongside quite free explorations of all these new ideas."
The songs continued to come together in rehearsal rooms around Bristol, where the band were based at the time. Although each member has his primary instrument(s), there are no set roles when writing and recording. "Everything we do is totally collaborative, maintaining the philosophy that there's no hierarchy in the band," Anton explains. "Everything comes out of us creating a musical space together. We try to be mindful of each other, not stepping on each other's toes musically."
The band then moved to Peter Gabriel's Real World studios in Wiltshire, a luxe, rambling environment far removed from producer Dan Carey's intimate basement studio, where Bright Green Field came to life. This change in environment further pushed the development of the band's sound from claustrophobic post-punk to something more free-flowing and spacious. "There were moments where we could hide or get lost," explains Louis. "The ability for us to move away from the unit of the band and to take turns finding a corner to sit and listen and look before coming back was huge on how we conducted sound experiments." This sense of multiple voices in tandem is reflected in the album's nine songs, which cycle through multiple modes over their duration.
The environment around the studio also had a palpable influence. Although originating in Brighton and now largely based in South London, every member of the band has a strong connection with the West Country, which only deepened during the recording process. One interpretation of O Monolith is a condensation of the environment into song. "There's a running theme of the relation of people to the environment throughout," continues Louis. "There are allusions to the world we became so immersed in, environmental emergency, the role of domesticity, and the displacement you feel when you're away for a long time." Elements of British folk music quite naturally found their way onto some songs, including field recordings from the area around the studio on "After the Flash" and "Green Light", and Shirley Collins-inspired woodwind parts in "Devil's Den".
A major tension in the record lies in the contrast between this sprawling interpretation of the natural world, and primary lyricist Ollie's words, which come from a much more insular place – originating in the middle of lockdown when he got a part-time job in order to add structure to his days. "Having that monotonous routine really shows in the lyrics," he explains. "I really got into animism, the idea that spirits can live in inanimate objects. I was cycling past the same things every day and was thinking about getting reincarnated as something boring. I was also watching Twin Peaks, and there was the episode where a woman's spirit goes into a chest of drawers. So "Undergrowth" ended up being written from the perspective of me in the afterlife as a drawer." He laughs. "I was trying to be spiritual but I'm actually quite cynical, so the spirituality is through a pessimistic lens."
The rest of the album's lyrics are similarly esoteric. Horror imagery abounds, from the paranoid riots of "The Blades", to the witchhunt folk-horror of "Devil's Den". Explorations of twenty-four hour news and compassion fatigue ("Siphon Song") and the falsehoods of celebrity ("Parlour Games") sit alongside a dreamy pastoral reflecting climate anxiety ("Swing (In a Dream)"). Anton's lyrics for "If You Had Seen The Bull's Swimming Attempts You Would Have Stayed Away" consider the intertwined relationship between humans and rats, inspired by Theo Anthony's Rat Film. An itchy, disarming closing track, it's alive with a swarm of voices, bolstered by the choral ensemble Shards.
As well as trying out new roles within the band, new players and collaborators joined the fray during recording – another expansion in Squid's sonic world. Production from long-time collaborator Dan Carey is complemented by mixing from John McEntire of Tortoise. "There's an intensity to Dan's recordings that works really well, and John added a spacious, natural sound alongside that," explains trumpet player ​​Laurie Nankivell. Nicholas Ellis and Dylan Humphreys contributed to this feel with their woodwind playing, and percussionists Henry Terrett and Zands Duggan helped capture and emphasise some of the band's performance energy through live takes. A returning presence is Martha Skye Murphy, who contributes vocals to "After the Flash", following her appearance on Bright Green Field's lead single "Narrator".
The contribution of another key figure, Roger Bolton, was more serendipitous. "We met him at Real World studio," explains Arthur of the studio's in-house programmer, who maintains the Fairlight samplers known for their pioneering use by Kate Bush. "We became friends and he allowed us to use the Fairlight on the recordings. A lot of the synth sounds have the Fairlight above them, and it's an important, distinctive colour in the record." On "After the Flash", the band used computer data to play the Fairlight, resulting in a distinctive rising Shepard tone that haunts the song. "That whole track felt new," Arthur continues, "from Laurie's horn arrangements, to the 5/4 structure, the chuggy, slow nature of it, the way Ollie sang."
The dynamic range of Ollie's vocal delivery is another marked change across the album, most notable on "The Blades", which he credits as his favourite Squid track so far. "It's a lot more vulnerable than stuff we've previously done," he explains. "Me and Dan were talking about vocal delivery and how it would be good to not completely let myself go, and not fall back on shouting because it's more instantly gratifying. The end of the song is really soft and tender and I don't think we've done something like that before."
Expansive, evocative and hugely varied, O Monolith retains Squid's restless, enigmatic spirit, but it still holds surprises for those familiar with Bright Green Field. It's a reflection of the outsized progression of a band always looking to the future. "Every record we do is a snapshot of where we're at," Ollie concludes. "We're quite a musically stubborn band, and in an endearing way it's a stubborn record. It requires quite a lot of attentive listening." Like its namesake, O Monolith is vast and strange; alive with endless possible interpretations of its inner mysteries.