Squarepusher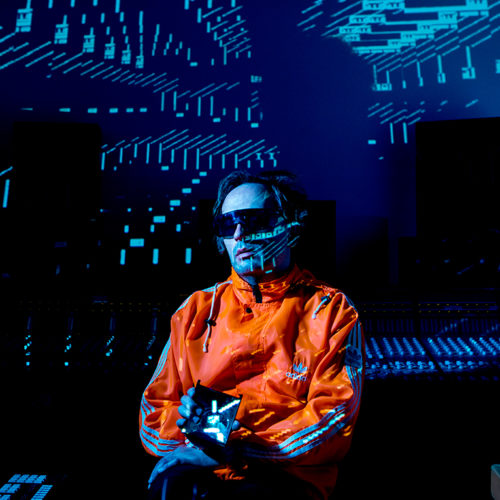 Be Up A Hello
—
Out January 31st 2020
—
Warp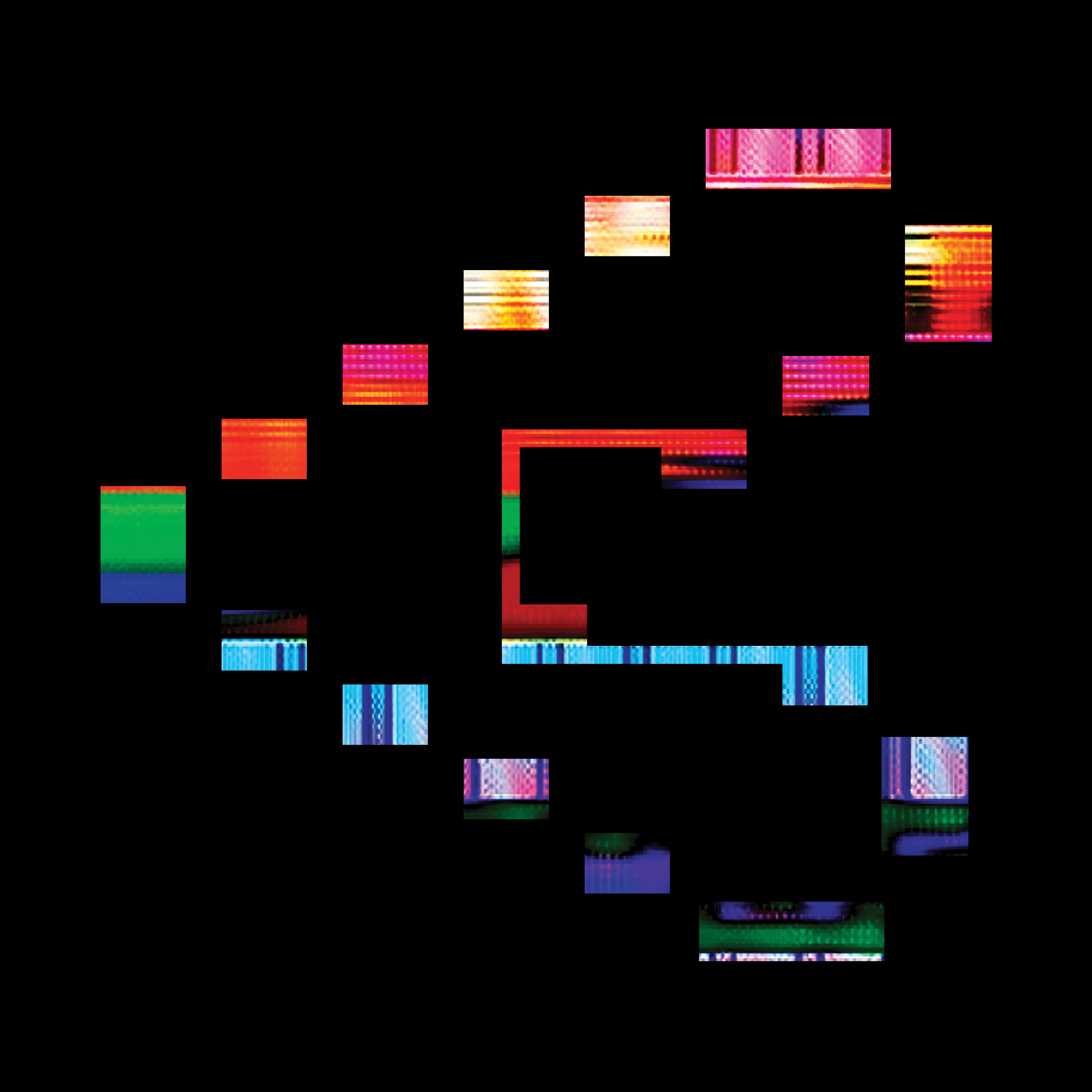 There is a contradiction at the heart of Squarepusher. As one of the most consistently forward looking and endlessly inventive electronic musicians of the last two and a half decades he has been utterly predictable in only one respect: his complete unpredictability. The electronic musician, virtuoso bass player and composer, Tom Jenkinson, seems so allergic to repeating himself that his behaviour can seem almost pathological. The proactive decision to continually confound expectation was something he took very early on, saying that after the release of his Warp debut, Hard Normal Daddy (1997) the idea of who Squarepusher was, had already started to "coagulate". He explains: "It's easy to caricature that sound. Some fast breakbeats. Some slightly questionable out of place fretless bass. Some industrial elements. Some jazz. And some, 'Fuck you.' But I found the idea of an identity forming round me tied up in commercial considerations really unpleasant. Something inside me just snapped. I said, 'I can't have this.'"
Tom abandoned his sequencers, samplers and, most importantly, any kind of blueprint he'd drawn, in order to produce Music Is Rotted One Note (1998) – a post rave vision of musique concrete and electric jazz, miles distant from hardcore, acid and drill & bass. And these incredibly well executed hand-brake turns became his only real hallmark. Whether you're experiencing his kinetic vision of future fusion that is Ultravisitor (2004); or listening to him collaborating with mechanical automata on 2014's Music For Robots; it's clear he isn't just another electronic producer lazily cashing in festival appearance cheques.
In 2015, it felt as if this near berserk unpredictability was reaching critical mass. The album Damogen Furies was the product of 15 years' work designing and building his own software, which allowed him to improvise and record tracks in single takes. After that he formed a band (Shobaleader One) to interpret his own back catalogue live; wrote a suite of music for the organ which became the album 'All Night Chroma' and was even commissioned by BBC TV's CBeebies channel to compose for their 'ambient viewing for toddlers' programme, Daydreams.
But if there was a typically untypical U-turn on the cards, for once, it wasn't just caused by creative restlessness, ingrained self-determinism and contrarianism: this time sheer bad luck played its role. Early in 2018, he slipped on thick ice while working in Træna (an archipelago off the coast of north west Norway) and broke his arm, he describes the experience of not being able to even pick up his bass as "terrifying". During this unplanned break, perhaps naturally, his attention turned once again to the possibilities offered by purely electronic music. He fired up his antique Roland acid synths, the SH-101, the TR-909 and the TB-303, a Yamaha CS80 and even a VIC-20 home computer. In a lot of cases it is exactly the same kit he was using when he was first bashing out tunes at the start of his career. Even as a schoolboy in the late 80s, Tom was in demand in Chelmsford as a bassist in local rock bands but his real musical 'rave-alation' came in 1991 when he became obsessed with acid house and hardcore. By 1993 he was still in his teens but now producing tracks like the slamming 'O Brien' which still sounds like a pirate transmission from a future civilisation. It became his debut 12" after he scraped enough money together with mates to self-release it.
His early work reflected the febrile, mercurial mid-90s UK dance underground, weaving together juddering acid with teeth-rattling breaks and this is the sound he initially returned to early last year. Tuning directly into that sense of youthful creativity his routine became that of bashing out one new track from scratch per day. (You can hear this invigorated attitude for working at warpspeed all across his ear-boggling acid, breaks & jungle mix for the NTS hosted WXAXRXP 30th birthday broadcast from June of this year.) But by the time he'd done 40 tracks in 40 days mid-2018, he had the basis of something new, so he relaxed his self-imposed rules in order to start finessing what he had created.
And the results are stunning. Be Up A Hello, his 14th album as Squarepusher, is the creative equal of the finest moments from his back catalogue, while connecting most directly to his roots. Neverlevers and Terminal Slam pile on the escape velocity acid breaks piloting a crash course toward the most hectic of dancefloors. Mekrev Bass and Vortrack slap unequivocably as they cause the darkwave hardcore continuum to collapse in under its own gravity. But Squarepusher is too restless and forward-facing to make music that is strictly retro – even if this equipment is old, it just makes him more determined to summon up colour and texture never encountered before. Put simply: it ain't from '94 & you ain't heard it before. By the time you've placed a track like Oberlove on the 'ardcore continuum, he's already subverted expectations with a melodic line of psychedelic chamber pop beamed in from the future, with overtones of low orbit exotica provided by fretless guitar accompaniment. Tracks like Speedcrank threaten to smash down the very rigid confining walls of acid house just so the listener can escape into wider blotter chewing insanity. The album ends on the incredibly stately and sepulchral ambient industrial of 80 Ondula, which sounds like elegia for Roy Batty, Rutger Hauer's Blade Runner replicant.
But by abandoning the sophistication of self-designed instruments and software for creaking analogue synths Tom wasn't just refreshing his creative palate. He explains: "Be Up A Hello is a phrase that was used in my circle of friends when we were teenagers growing up in Essex but in particular it reminds me of a very good friend called Chris Marshall, who very sadly died of natural causes last year. He was only 44. I was devastated. I loved him to bits. He was only a year older than me but was like a father-figure in some ways. He made sure we were all safe when we were running around Chelmsford like little maniacs. Chris was very technically minded and we both went on a journey when we were kids, learning about synthesis, about how sound is mixed, about how samplers work… So with this album I tried to go back to the ways of making music that we'd investigated as kids. I went back to the analogue equipment."
Ultimately Tom hopes Be Up A Hello stands up as new music which also pays tribute to a good mate who had to leave the party early. He concludes: "When we were 16, Chris and I used to listen to a lot of music driving about in his Dad's Ford Escort. Before I started releasing records, this was the first outlet I ever had for my music, the first time I ever observed the effect my tracks would have on other people. Just outside Chelmsford there was this old disused and derelict barn you could just drive right into. We'd park the car up, open the car doors, crank the stereo up full and that was our club. And it was perfect."