Sarah Davachi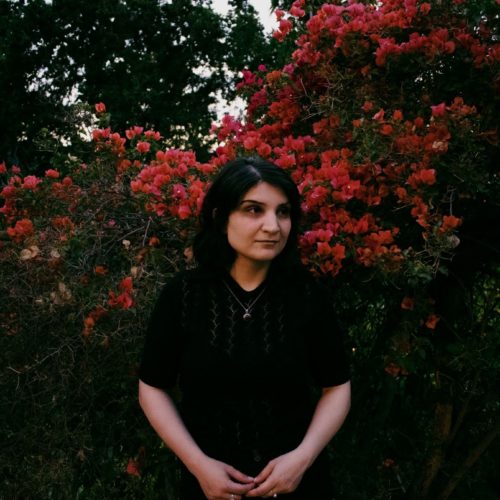 Antiphonals
—
Out September 10th 2021
—
Late Music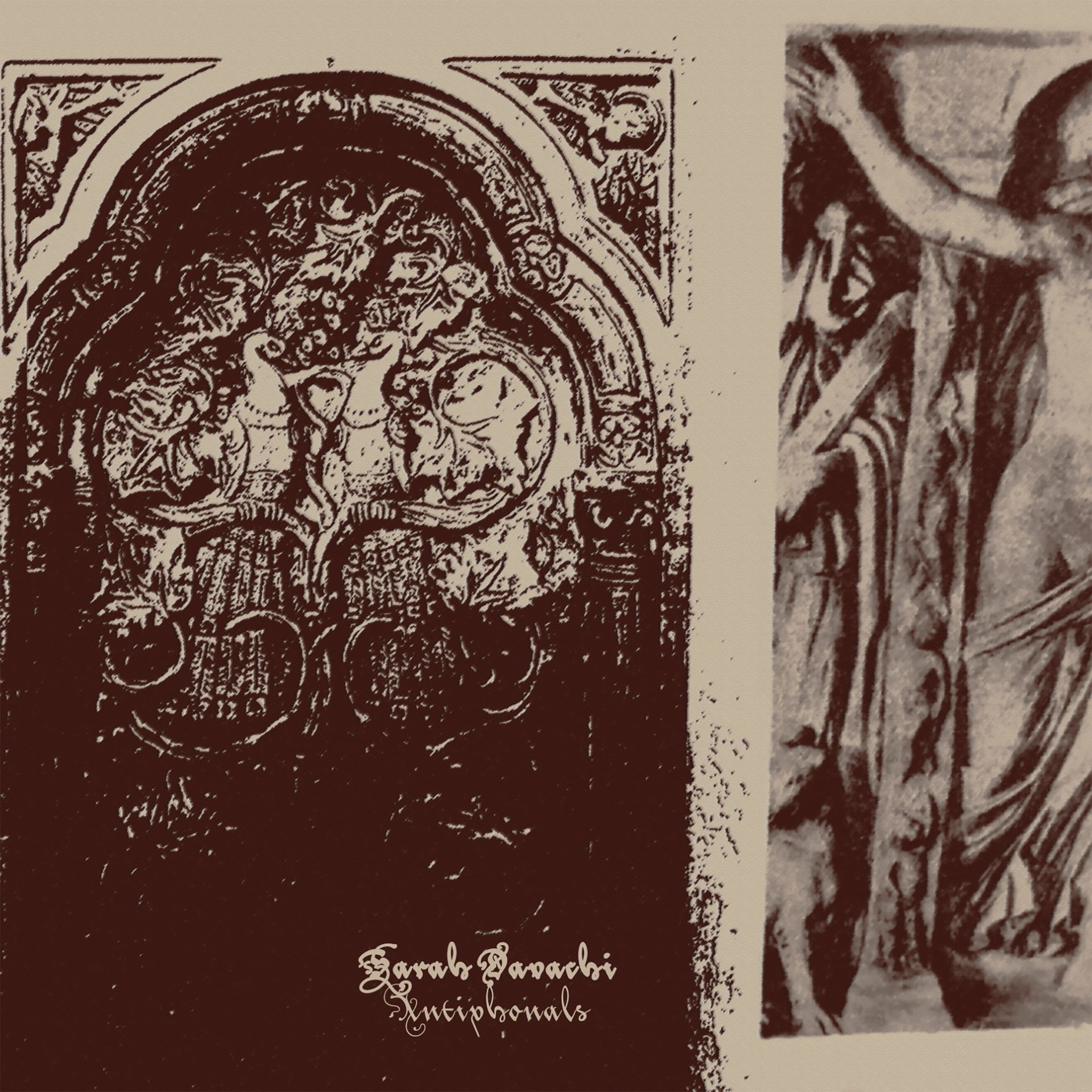 "It was once said that listening to Antiphonals was, 'like listening to a half-speed progressive rock album except it's just the keyboard parts.'"
Antiphonals was born of a desire to merge my studio practice with the tonal characteristics and sound-on-sound tape delay processes that have informed my approach to live performance for many years.  Historically I've tended to somewhat separate the two (studio practice and live performance) in order to emphasize the type of listening experience that each domain is particularly well suited for.  I produced two demo EPs in the early stages of this album, Five Cadences and Gathers, both of which were released in the spring of 2020.
Antiphonals is a return to the sound palette of Mellotron, electric organ, piano, and synthesizer that was developed on 2018's Let Night Come On Bells End The Day, and in many ways the two can be seen as sister albums for a subdued moment.  The Mellotron is removed of its typical progressive rock connotations here, in favour of the lesser heard English horn, bass flute, clarinet, recorder, oboe, French horn, chamber organ, and nylon-string guitar tape samples.  An array of quiet companions joins the keyboard quartet: violin, voice, harpsichord tuned to meantone temperament, pipe organ, and acoustic guitar.  The album was recorded in a restricted manner, using only an RE-501 Chorus Echo and a TEAC A-2340 four-track reel-to-reel.
This is a collection of studies that began as a way of giving reverence to repetition and modality within a harmonic space.  It is a minimalist music that is as much concerned with the vertical experience of texture as it is with the elongation of intervallic progressions across the horizontal realm – an occurrence that we might typically refer to as 'melody', but which becomes obscured here in the continual undoing of its staying power.  Over time these somewhat generative articulations offered to me a meaningful expression of negative space and pervasive absence, a feeling of objects slowly being thrown into relief.
ABOUT SARAH DAVACHI 
As a composer and performer of both acoustic and electronic music, Sarah Davachi's (b. 1987, Canada) work is concerned with the close intricacies of intimate aural space, utilizing extended durations and simple harmonic structures that emphasize subtle variations in texture, overtone complexity, psychoacoustic phenomena, and temperament and intonation.  Similarly informed by minimalist tenets of the 1960s and 1970s, baroque leanings toward slow-moving chordal suspensions, and experimental production practices of the recording studio environment, in her sound is manifest an experience that lessens apprehension of consonance and dissonance in likeness of the familiar and the distant. Davachi has toured extensively across the globe and has shared the stage and collaborated with artists such as Grouper, William Basinski, Ariel Kalma, the Bozzini Quartet, the London Contemporary Orchestra, Oren Ambarchi, Donald Buchla, Suzanne Ciani, the BBC Scottish Symphony Orchestra, Jessica Moss, Áine O'Dwyer, Alessandro Cortini, James McVinnie, Ian William Craig, Kara-lis Coverdale, Aaron Dilloway, Robert Aiki Aubrey Lowe, Ellen Arkbro, Loren Connors, and filmmaker Paul Clipson. Between 2007 and 2017, she had the unique opportunity to work for the National Music Centre in Canada as an interpreter and content developer of their collection of acoustic and electronic keyboard instruments.  She has held artist residencies at The Banff Centre for the Arts (Banff, CA), STEIM (Amsterdam, NL), WORM (Rotterdam, NL), EMS (Stockholm, SE), OBORO (Montréal, CA), MESS (Melbourne, AU), the National Music Centre (Calgary, CA), and with the Bozzini Quartet (Montréal, CA).  
In 2020, Sarah Davachi established her own label, Late Music, for the release of Cantus, Descant, an 80-minute, 17-track double album meditation on impermanence and endings, framed by minimalistic organ études and careful harmonic layering.  On two of the album's tracks, her own vocals are also heard for the first time.  The album was very well received, appearing in album-of-the-year lists in Pitchfork, Uncut, The Wire, The Quietus and more. 
Sarah Davachi is currently a doctoral candidate in musicology at UCLA where she works on critical organology and timbre in popular, experimental, and early music, and is based in Los Angeles, California.