Mount Kimbie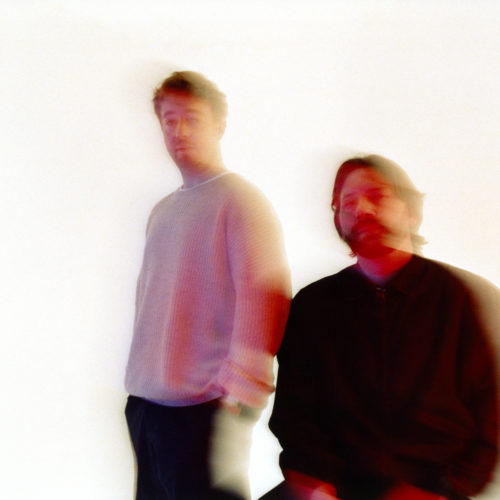 MK 3.5: Die Cuts | City Planning
—
Out November 04th 2022
—
Warp Records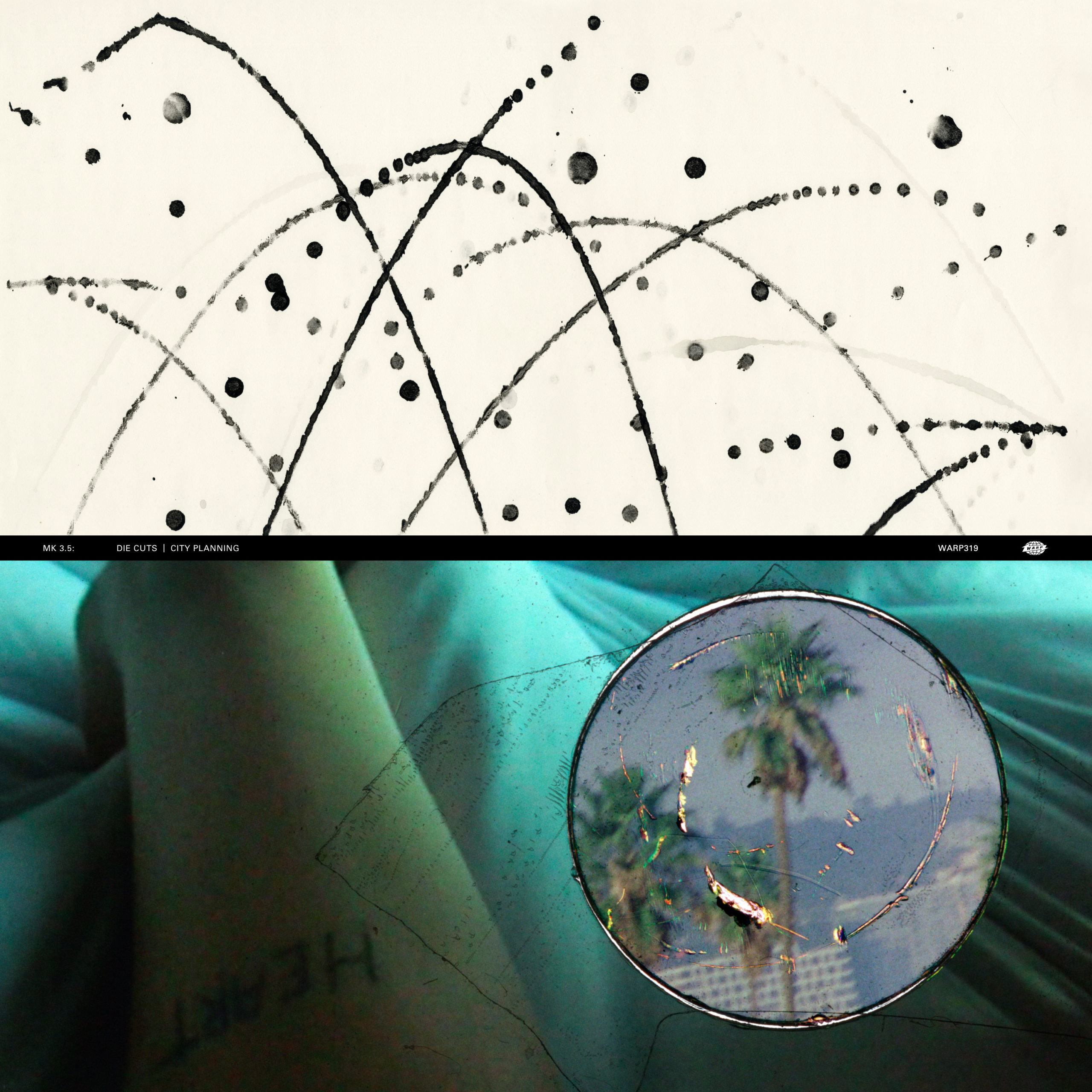 Mount Kimbie just keep evolving; they can't do anything else. First they were young stars of the London electronic underground, turning the breakout success of a pair of EPs into a lasting album statement, 2010's Crooks & Lovers. Later they were Warp-signed shapeshifters, changing coordinates across a pair of albums, between electronic duo and band, and between a rich constellation of influences. At each moment they could have stuck with a formula they knew worked. Instead they explored and experimented, looking for the next spark of inspiration and the freshest ideas.
13 years on, the search has brought them somewhere new. Over the past half decade the pair have taken parallel paths: Kai Campos dove deep into avant-garde club and electronic music, while Dom Maker has collaborated with world-renowned vocalists in the fertile LA scene. Coming back together for this double album, they offer new insight into the two sides of their sound. MK 3.5: Die Cuts | City Planning is an engrossing yin-and-yang exercise that infuses Mount Kimbie with a vivid new palette of sounds and influences, setting the stage for their future collaborations.
Kai's story begins after the last Mount Kimbie album in 2017. The duo's finest record yet, Love What Survives led to a period of extensive touring. Back home, he was hungry for fresh inspiration. He embarked on a project of "intense listening and thinking about listening," digging deeper into the roots of dance music and savouring the futuristic essence of the classics. Then he encountered an exhibition of mid-20th Century kinetic sculpture. These imposing, physical assemblages, which made art from machinery and foregrounded their raw materials, gave Kai a new perspective on the classic techno he was listening to. More than just classic sounds to be admired, this music could be raw material, to be broken down and sculpted into something new.
The outcome of this creative journey is City Planning. Wild, warped and loopy, the album twists avant-garde signifiers from on and off the dancefloor into a deft and refined statement. Its sleek beats and stuttering arpeggios are caked with scuzz and personality, while rhythmic pings, grinding machinery and coarse, earthy textures evoke the industrial materials of the sculptures Kai was inspired by. In spite of being entirely made using machines, the album is rich with human gesture and imperfection. First pieced together at his studio, City Planning was completed and mixed with longterm Mount Kimbie engineer Dilip Harris. To get that human touch, the pair laid the tracks out on the mixing desk and recomposed them on the fly.
Though sometimes confrontational, City Planning never loses its optimistic tone. Kai attributes this to his interest in future-facing 20th Century art movements, which offered bold, utopian visions of where technology could take us. City Planning is structured like a train ride through a fantastical future city: from simple beginnings it presents ever more complex, fantastical structures, before gliding into the calm, orderly suburbs at the album's close. The album's cover is by artist Tom Shannon, whose fanciful, often chrome-plated structures don't reference existing forms, instead creating their own world for the viewer to engage with. "That's similar to the way I was thinking about the record," says Kai. "It's a kind of world building."
Dom's story, meanwhile, starts on the other side of the world. He moved to LA half a decade ago, around the same time as the band's old friend and collaborator James Blake. The pair began doing production sessions with increasingly big names from the world of rap and hip-hop. Dom quickly found himself in a series of "dreamlike situations," working with Jay-Z (alongside James, on 2017's "MaNyfaCedGod"), Travis Scott, ASAP Rocky, SZA, and Rosalia, among many others.
This experience led Dom to a better understanding of his creative process. Die cutting is a manufacturing method in which objects are made by assembling pieces of stock material. This is just how music works for Dom. He starts with a selection of materials: samples and sounds, recordings of musician friends, and the performances of his vocal collaborators. And from that, he creates something new.
Die Cuts, the album, demonstrates how far this method has brought him. It puts together all the pieces of his creative journey to date, conveying a personal message and a unique sound. Dom sees the album as a kind of "collage," and a community effort which he guided and oversaw. He sampled friends including Sampha, James Blake, and Duval Timothy, and recruited a cast of vocalists from the LA circles he moves in – including Reggie, Nomi, Keiyaa, Liv.e, and Choker. A skilled producer-collaborator, Dom celebrates these artists' charisma while framing their voices in innovative ways.
Die Cuts was heavily influenced by Dom's move to LA. Nostalgic nods to home – gulls referencing his seaside upbringing, for instance – overlap with the sounds of his LA life. A compelling narrative quality, meanwhile, reflects his lifelong love of short stories. On "f1 racer", Kučka recounts a dream of being a racecar driver over droning engines. Personal samples, such as voice note recordings from his wife, reflect the all-consuming nature of the album-making process. "It really got into every part of my life, including my sleep," he recalls.
Dom describes toiling obsessively on the record in his writing room in LA's Koreatown, with a view of the Hollywood sign through the window. After years of amplifying other artists' visions in the studios of LA, Die Cuts is Dom "trying to put a flag in the ground and say, 'I can do this in my own way'. It's the hardest thing I've ever done in my life, but also the most liberating." Going beyond the traditional music video format, the album will be accompanied by a film from regular Kimbie collaborator Tyrone Le Bon, which will complement the album while telling its own deeply personal story.
MK 3.5: Die Cuts | City Planning shows how Dom and Kai have grown over the past decade, and demonstrates the two sides of Mount Kimbie's aesthetic coin. Kai's side is tactile and unpredictable, the product of a bold aesthetic voyage; Dom's is colourful and melody-led, thriving on the spark of collaboration. The two sides complement each other through their contrasts. But in other ways they're not so different. Both artists present a unique vision which stands apart from their peers; neither side could have been made by anyone but Mount Kimbie.
This experience has brought the duo back together with fresh enthusiasm and ideas. There is "more conviction behind" their work as a duo now, says Dom. "It's bolder strokes that are more confident, with more depth to them." The experience has also led them to appreciate the uniqueness of their collaboration. "If we'd never made music together, I would never have finished a single piece of music," says Kai. "It's a crazy thing to happen that you meet somebody, and everything that you learn afterwards is only possible because of that."
Dom agrees. "The evolution of us as a group goes alongside the evolution of us as people," he says. "I can't really imagine a world without that line going through everything."