Malena Zavala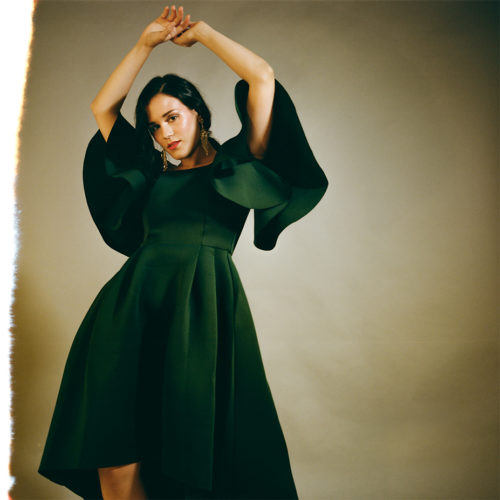 La Yarará
—
Out April 17th 2020
—
Yucatan Records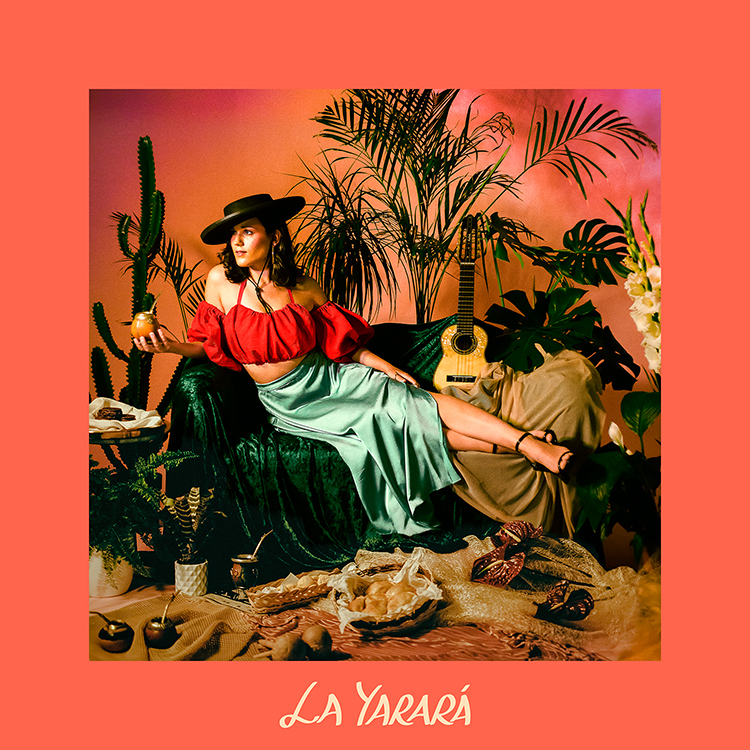 "When I started making music it was more about expressing my emotions, and learning to write and produce music myself. With my first album Aliso, I had to get something off my chest. But now with this second album, it was about exploring and overcoming my identity issues – about not knowing where I belong. That's something I've felt my whole life."
When you're born in Argentina to parents with Italian passports, then grow up from a young age in Hemel Hempstead, it's easy to feel like an outsider. Who are you? Where are you from? What do you sound like? Spanish language, Latin culture, Home Counties new town – which is the most you?
"At school in Hertfordshire I never felt like I belonged, because my parents were foreigners," says Malena Zavala. In fact, her family were doubly different, all of them architects and graphic designers. "It was a really arty family. I just grew up with that way of living. They pushed me to do very creative things – going to art galleries, museums, concerts – but at that school it was English, maths and science. So the teachers didn't really like it when I chose for my GCSEs music, art, design. And there weren't many other kids who were into that."
But, as her mum explained to her, music was Malena's destiny. "She told me that if you're bilingual music comes more easily, because you hear and understand the melodies in language."
Now, with the gloriously rich and transporting La Yarará – to be released April 17 on Yucatan Records – Malena Zavala has come home. The singer/songwriter/producer/multi-instrumentalist's second album is a beautifully-wrought love letter to the culture in her DNA, the sounds in her soul, the rhythms in her bones and the groove that's in her heart. Its ten songs are vivid, vital hymns to the various aspects, colours and shades of Latin music and culture: cumbia, reggaeton, Afro-Cuban, Afro-funk, Andean folk, Argentine folk, bolero-son. And all sung, in a mixture of Spanish and English, in Zavala's passport-to-paradise voice.
"The yarará is a venomous snake, a viper, in Argentina," she explains of the album title. "It's also used as a diss to a sassy woman. My parents always called me that, so I'm calling the album that as a semi-in-joke."
And, true to this young, music-educated artist's thoughtful, deep-running creativity, the percussion on the title track evokes the sinuous movements and character of a serpent.
"With this whole album I was researching every single Latino rhythm and style. With this song I started on reggaeton, but wanted to make it in my own way. And I wanted to make a song that's really angry. And when I do that live, it is a challenge, because I normally sing very sweetly," she admits with a smile. "But I'm trying to summon that yarará."
As an eager, gig-going teen, she loved Arctic Monkeys and Bombay Bicycle Club. Then, Arcade Fire and Devendra Banhart. "And I was really obsessed with voices, singers like Feist and Cat Power."
——————
Malena began her musical journey in a band with her brother called, Oh So Quiet. At the time she tried to write songs, "but they were really shit so I concentrated on being a performer. But then my brother met a girl and moved to LA. So I decided to do my own thing. And I wrote my first album," she says of 2018's Aliso. "It was the first time I was writing music I really felt. And I really felt like I had something to say. That was the beginning of me. Before, I'd let people walk all over me. I was quite a weak person. But doing that album made me grow into who I am today."
Zavala wrote, recorded and produced the entire album on her own in her parents' garage, learning how to make a record using YouTube tutorials, one microphone and one interface. It took six months.
"I was obsessed," she grins, adding that it helped being, well, high on Yerba mate the whole time. "That's what architects drink in Argentina when they've got finals. It's got so much caffeine you're awake the whole time, and it's really good for focus. So, I was drinking that and was so wired. That's a big part of that record."
Yet despite that, Aliso was far from a jittery, frantic record. Rather it breathes with space and texture, it's expansiveness also influenced by David Lynch's Transcendental Meditation-related idea of "Catching the Big Fish".
After the release of Aliso in April 2018 on Yucatan Records, Malena Zavala toured all over Europe and the UK supporting Lord Huron and Men I Trust, before she hit the festival circuit. She then spent three months writing what was to be her next record in Tarifa, the southernmost point of Spain. Fast-forward to September 2019, Zavala and her close circle of collaborators recorded La Yarará in two weeks at Urchin Studios in London Fields.
"It's a really beautiful, all-wooden studio, which was really important for the sound of this album. I wanted it to feel like Buena Vista Social Club. I wanted to play the room, to feel the walls and wooden floors."
Stand-out tracks include the "dark Argentine hip hop" of Naturaleza and Memories Gone, which is Mazzy Star-style gothic chamber pop with an Andean influence.
"I first wrote that as bedroom pop track when I was doing Aliso," she explains. "But I wanted it to have a thread to the other new songs. So I added the ronrocco, which is like a Latin American ten-string ukulele that my boyfriend played."
Then, keying back into the album's conceptual heart, is the warm, enveloping Identity, with its key line: "no place holds my heart". It's a song of rootlessness and yearning "that embodies the whole album. It's about how I feel like I don't belong to Argentina or England. I've just been travelling my whole life. So the whole concept is about how, wherever you go and whatever the experiences you have in the cultures you live in, they make up who you are and your character. So I had this idea of a person being about where they've been, not where they were born."
First up, though, is the evocative, bluesy lament that is new single I'm Leaving Home. She speaks of the track; "I don't make a conscious choice to sing in a particular language. But with this one, the rhythm isn't so Latino, plus it's about my parents and how I feel about home, so it feels like it should be in English."
—————–
These, then, are the words and worlds of Malena Zavala. She's a new kind of part-Spanish-language, Anglo-Latin talent, with a unique songwriting perspective on where she's from, where she's headed and where her music can take us. "Doing this album made me realise South America is a melting pot of people, culture, politics – and there's a lot of shit happening, too," she acknowledges of a continent currently in the grip of political upheaval and environmental crises, and mentions Gabriel García Márquez's '100 Years of Solitude.'
"He writes about the fact that Latin America is stuck in a loop of mistakes and how it will never emerge from that until it becomes aware of itself. That's something that I came upon, and it was really special for me to realise that, and respect that. I think that's seeded through the album and the songs. That's why in every song there's different aspects – En La Noche has a cumbia beat and loads of psychedelic guitar. It's about taking bits from every single part that represents everything the continent can be."
Andean-high goals, for sure. But with La Yarará, Malena Zavala has reached them, boldly, brilliantly, beautifully.