King Gizzard & The Lizard Wizard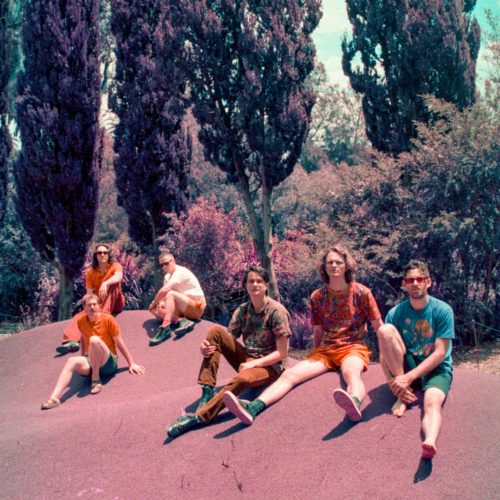 Butterfly 3000
—
Out June 11th 2021
—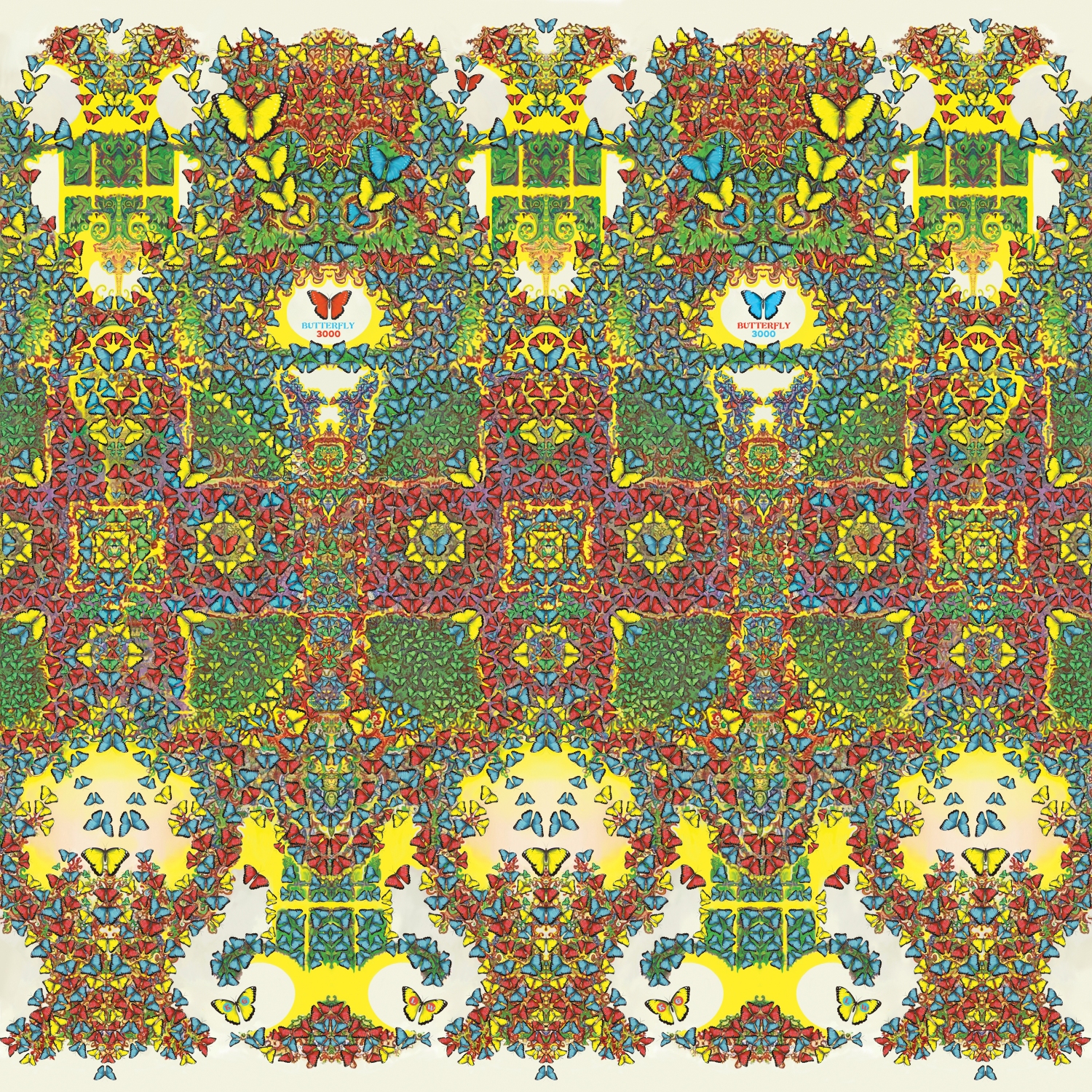 King Gizzard & The Lizard Wizard have always greeted creative boundaries with the same respect bulldozers visit upon anything foolish enough to stray into their path. Over 11 years and across their 17 studio albums to date, the sui generis sextet have turned their many hands to luminous acid-rock daydreams (I'm In Your Mind Fuzz), gritty western horse operas (Eyes Like The Sky), never-ending science-fiction song cycles (Nonagon Infinity), dystopian death-metal epics (Infest The Rat's Nest) and winningly mellifluous jazz-folk (Sketches Of Brunswick East). They've even invented their own musical instrument – a hybrid electric guitar sharing much of its DNA with the traditional Turkish bağlama – to explore the notes between the notes (a mission that's yielded three albums thus far: Flying Microtonal Banana, K.G. and L.W.).
But their 18th album, Butterfly 3000, might be their most fearless leap into the unknown yet: a suite of ten songs that all began life as arpeggiated loops composed on modular synthesisers, before being fashioned into addictive, optimistic and utterly seductive dream-pop by the six-piece. The album sounds simultaneously like nothing they've ever done before, and thoroughly, unmistakeably Gizz, down to its climactic neon psych-a-tronic flourish.
"On Butterfly 3000, we've set some parameters we've never really touched on before," says Gizz frontman Stu Mackenzie. "I feel most inspired when I'm not in competition with myself, and I'm always attracted to ideas that feel utterly new. Maybe that's an idiosyncratic way to approach music, but it's the Gizzard way. I often feel like we're aliens, compared to how others write and make and look at music."
The new album follows on from the two Gizzard full-lengths that preceded it, K.G. and L.W., which, though begun traditionally, were completed during lockdown with the members finishing tracks remotely, as they were unable to congregate in the studio. Similarly executed in isolation, Butterfly 3000 takes the concept a purposeful step further, recorded entirely in the band members' own homes, their studio and rehearsal space remaining out-of-bounds. "The album literally cost nothing," Mackenzie laughs. "We would share ideas over the 'net, working on our laptops and sending loops to each other pieces of music, synthesiser arpeggios and midi sequences, with notes like 'Can you record this and send it back to me after feeding it through all those dope patches you made?'"
Creatively, Mackenzie describes the process of the making the album as "a group challenge – like, how do we turn all these weird sequences we have into songs?" The band adhered to rules which, much like Brian Eno's Oblique Strategies, placed them firmly but fruitfully outside of their comfort zones. First and foremost, the band were writing this new material on unfamiliar equipment. "We were messing about on modular synthesisers," says Mackenzie, "and as we're not very skilled at them and don't have the deepest knowledge of this stuff, we'd get happy accidents – lots of weird, wrong, broken sounds we flipped and looped and turned into songs."
The group committed to writing every one of Butterfly 3000's songs in major key, marking a profound shift in modus operandi. "We didn't want to lean on dark textures, which has definitely been a Gizzard trope in the past," says Mackenzie. "We were trying to make upbeat dance music, in our own way, and we'd never gone there before." Butterfly 3000 also abandoned another Gizzard trope, what Mackenzie describes as "throwing a lot of shit at the wall and finding that magic take, or building something with 20 tracks of guitar overdubs". Instead, the new album was a process of refinement, paring tracks back to their elements and foregrounding the melodies. "There aren't tonnes of layers here," he adds. "But everything that is there is there for a reason. This is the most considered album we've ever made. With lots of elements in different time signatures, it'd be very easy for something like this to just sound like a mess, like free jazz. It takes a lot longer to finesse everything, until every part feels deliberate."
The product of many nights spent sweating over synthesisers and sequencers, looping and layering weird noises in the dark and annoying their neighbours into the wee small hours, Mackenzie describes Butterfly 3000's inspired, maverick pop as "weird, odd, off-kilter polymetric arpeggios in strange time signatures, but with proper grooves you can stomp along to. At heart it's avant garde, but a six-year-old could enjoy it." Indeed, while this is an album that thrives on the shock of the new, when familiar elements enter the fray the effect can be dizzyingly thrilling – not least the unmistakeably motorik drums of Michael 'Cavs' Cavanaugh. "We never even considered not having live drums," Mackenzie says. "As soon as Cavs cut his drum tracks, it was like, 'Oh, the album's got a heartbeat now. It was cold. And now it's breathing.'"
As one would expect on a King Gizzard & The Lizard Wizard album, thorny knots of prog surface occasionally – the immersive hopscotch tangle of 'Black Hot Soup', for example – but the dominant mode is brilliantly focused and accessible. From the pulsing, utopian electro-pop of 'Yours' and the pitch-bent visions of 'Dreams', to the ecstatic, uplifting loops of 'Catching Smoke' and the assured fusion of synthetic and acoustic elements on 'Interior People' (one of the greatest Gizzard anthems yet), Butterfly 3000 displays a confidence at odds with its experimental methods, and a succinctness that pays dividends.
For Mackenzie, the mood of Butterfly 3000 is one of escapism. "The themes within the songs are dreams and metamorphosis, change and evolution," he explains. "It's a journey, it's a fantasy. It's one of our lightest records, and it's come out of this really trying time. We were challenging ourselves on this album to make something we'd never done before, which is a major-key, positive, uplifting record. And it felt like the hardest thing to do in this current headspace. But it was important."
The album's title is – like many Gizzard albums before it – the work of long-time collaborator Jason Galea, who has composed for Butterfly 3000 a typically mesmerising sleeve that draws inspiration from the "Magic Eye" poster phenomena of the 90s, harbouring revelations for those willing to study it long and hard enough.
For Mackenzie, assembling Butterfly 3000 was in itself "a puzzle – it was like putting together some insane, three-dimensional puzzle thing. And there was only one way that it would all fit. But once you found that way, everything just locked in together." The result is a triumph of King Gizzard & The Lizard Wizard's characteristic extra-terrestrial approach to music, to their oblique strategies, and their refusal to repeat themselves. It's also testament to a group who – a decade and 18 albums into one of the most remarkable careers – are still able to surprise, still hungry to reinvent their own paradigm, still finding fresh inspiration in infinite possibilities. Long may they hew to their alien instincts.
King Gizzard & The Lizard Wizard are: Stu Mackenzie (vocals/guitar), Ambrose Kenny-Smith (harmonica/keyboards/vocals), Cook Craig (guitar/vocals), Joey Walker (guitar), Lucas Harwood (bass) and Michael Cavanagh (drums).