Institut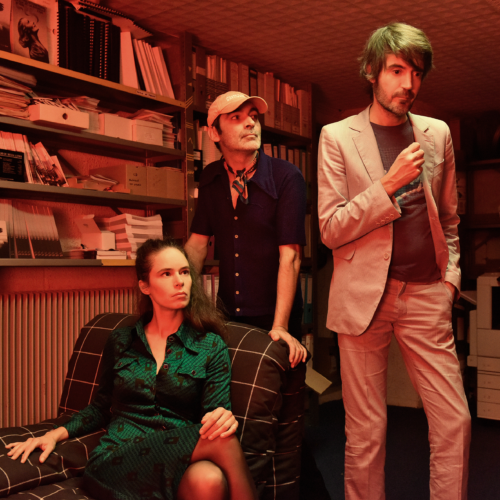 L'effet waouh des zones côtières
—
Out March 5th 2021
—
Rouge déclic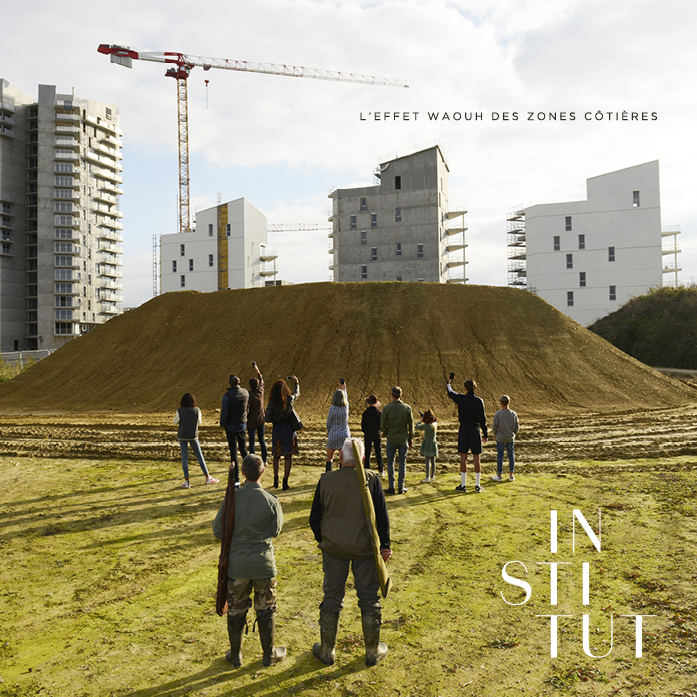 We have every reason to believe that Institut emerged from the encounter between two male entities born under the Giscardian presidency, at a time when smoking and drinking in an Austin Mini or an Airbus A300 was the norm. From the seventies, Arnaud Dumatin and Emmanuel Mario (also the founder of Astrobal and a collaborator of Laëtitia Sadier, Arnaud Fleurent-Didier, Superbravo, etc.) have retained a taste for suede hot pants and virgin wool cardigans.
Institut's songs find their source in the uninhibited atmosphere of the 2010s, era of the absolute liberation of the individual, raw material of their pleas for a society rooted in economic realities and reinvented love, replete at long last with remote pleasures, smart cities, home delivery, modern work methods, and the technology of advanced surveillance.
With this third album, L'effet waouh des zones côtières [The Wow Effect of Coastal Areas], Institut once again reveals an edgy sensibility, sinking deeper into an awkward first degree, with an utterly childlike sincerity.
An awestruck vision of their contemporaries permeates each of the eleven tracks, always with a desire for physical contact, a thirst for others, exchanges of fluids, sweat beading from brows and underarms.
This collection of songs with a diabolical beat, recorded on high-end equipment facilitating the flexibility of the creative mix, will delight the most rigorous of hifi enthusiasts: plug-ins adapted to the compositions (Universal Audio Analog Classics Pro Bundle, Fabfilter Total Bundle VST and VST3 Audiosuite, etc…) but also external instruments of the OTO Bam, Bim and Boum variety, lend the album a deliberate afrobeat colour, without ever falling into caricature, with a light Calypso tone in counterpoint, a few new-wave or even dark touches, all bundled up in a refusal of consensus and chapels.
Indie pop-folk singer Nina Savary, who joined the band to record Spécialiste mondial du retour d'affection [International Expert on Love Spells], Institut's second album, is omnipresent on L'effet waouh des zones côtières, still as impressively precise in her interpretations, between inveterate power and contained emotion.