V V Brown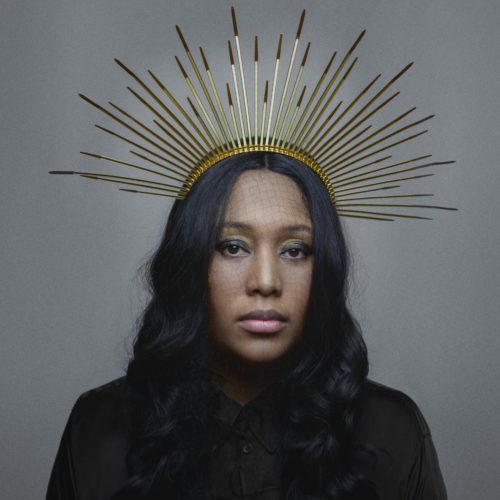 Am I British Yet ?
—
Out October 27, 2023
—
YOY Records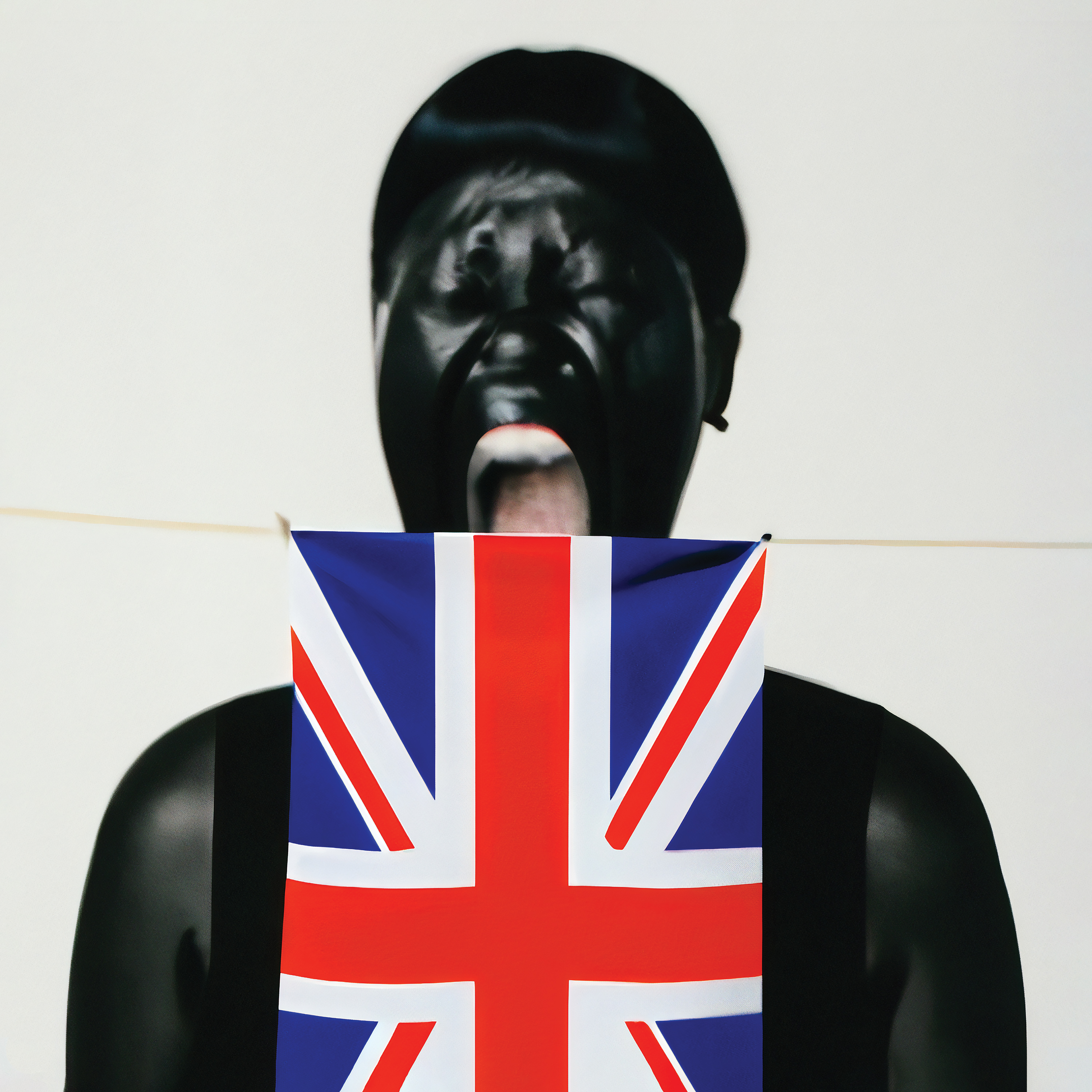 "Where there is a will, there is a way." It's a mantra that is familiar to us all, but one which polymathic artist VV Brown has often clung to in the last two decades of her creative life. After a six-year break from music, she returns with Am I British Yet ?, an album that is testament to the time she has spent finding out exactly who she is as a storyteller, swerving the obstacles of an industry that isn't always kind. Exploring racial pressures, conflicting identity and the triumphant joys of self-celebration, this record sees Brown at her strongest, a far cry from the moment where she nearly gave it all up.
"The last six years have been a difficult mental health journey for me, but I've come to the realisation that I need music to feel good and fulfilled," she says. "When I was first in the industry I was in London, able to smell what was trending. Now I live literally on a farm in the middle of nowhere with my family, no external influences. I've tapped into my inner child, and just let myself be free. Everything with this album, from the artwork to the lyrics and music videos, is about starting a conversation. I don't care if anyone's offended; art should make you feel uncomfortable, sad, scared, insulted, happy, all of that stuff. The last thing I ever want to do is to make people feel nothing."
In her lifelong bid to make people feel something, Brown has often had to fight. Signing her first label deal at 18, she moved to LA, rubbing shoulders with industry legends ranging from Pharrell Williams and Stevie Wonder to Ron Fair, known for kickstarting Christina Aguilera's career. A far cry from the suburbs of Northampton where she had grown up, Brown was grateful but disorientated, lapsing into a depressive loneliness. Shelved by the label, she developed a "horrible" addiction to sleeping pills, plagued by the uncertainty of her creative future. "I was completely obsessed with music, loved songwriting, but I didn't quite know who I was and what I wanted to make. So I came home to a loving family, thank god, and tried again. I was broke, had a one-string guitar, couldn't really afford to live in London. But I wrote a list of every single pub and bar in the whole of the city and said, right, I'm going to play in every single one."
There were a few false starts, but with her tenacious head on, Brown's breakthrough finally came; 2008's 'Crying Blood' and 2009's 'Shark In The Water', two catchy doo-wop singles whose worldwide viral success still "earn her double-looks of recognition in the back of taxis". She released debut album Travelling Like The Light to esteemed reviews, and wrote songs for other artists such as Sugababes and Pussycat Dolls, a tribute to her restless on-the-go energy and alchemic eye.  Again though, an artistic conflict arose; having seen success with her poppy retro-stylings and burgeoning modelling career, Brown felt condemned to rinse and repeat, encouraged to stay where she was rather than pushing into new lanes. "I've always loved to experiment; with different genres, with juxtaposition, with painful lyrics set to happy melodies. I was ready to create a completely new identity every time, which goes against every commercial industry rule." When a big-budget video shoot for her song 'Children' felt less creatively fulfilling than the one which she had recorded with her now-husband on a budget camcorder, Brown realised that maybe she didn't need a label – or indeed her planned second album Lollipops and Politics – at all. "It's commercialization versus artistic purity, and I chose purity. That's my motto now; if my next album is a metal album, so be it."
The metal album hasn't quite happened yet, but experiment she did. Setting up her own label and embracing a more avant-garde, operatic style, follow-up albums Samson & Delilah and Glitch both registered well with fans and critics, while her self-directed music video for 2015 single 'Sacrifice' revealed her willingness to provoke challenging discussions, transforming herself into a white woman in a comment on racial appropriation and white 'passing'. Her creative passion hadn't faded, but Brown had grown fatigued of the constant uphill battle of blackness, of trying to maintain momentum in an industry seemingly determined to push her to its fringes. In an Instagram post in 2017, she officially called time on music as a career, focusing on raising her young family.
"I suffered deeply from postnatal depression, in both my pregnancies," she says. "I'm fine now, but it amplified so much of the exhaustion I was feeling. It very much felt like you had to mute your blackness in order to be successful; if you were too black, especially as a woman, then you were intimidating, or you were a diva, or you weren't relatable. When you add in the 'alternative' element to my music, it was just constant; 'we don't know what she is'."
Though Brown was able to speak truth to power in various ways — writing for the Guardian about racial issues, lecturing to young musicians at Goldsmiths about the value of protecting their experimental art — the idea of making more of her own culturally-observant music still appealed. For two years, she had been going to the studio with no particular intention, "just doing it to feel alive, like training at the gym." One day, just before Brown could head out to collect her two girls from school, a track landed in her inbox from a producer friend. Taken by the melody, she began writing what is now 'Black British's single, lyrics tumbling out of her in waves. "My kids will probably remember me banging this song in the car that day," she laughs. "If they get bored with something, they don't mind being honest; they'll just say 'mummy, turn it off'. But if they're listening and dancing, I'm like, okay, we're onto something here…"
In many ways, Am I British Yet ? does feel like something that Brown was always fated to make. Channelling the inspirations that had kept her company in her out-of-industry life — the anthropological essays of James Baldwin, the incisive rap of Kendrick Lamar, the deeply soulful and personally political songs of Erykah Badu and Chaka Khan — she set about anglicising them, intent on capturing a specific perspective of blackness that isn't always given centre stage. It led to the record's vibrant, oral-history feel; samples of iconic Black-Britons and contemporary poets mingling with Brown's own vocal, painting a picture of nuance and community.
"We have such a beautiful clash of cultures in Black British lives" she says. "It's having rice and peas with your Sunday roast beef, hanging out drinking packed-lunch Ribena with your white rural school friends then going to see your nana for some punch. There's something in that fusion which I love".
To capture the highs and lows of this multitudinal experience, Brown's own vocals take on a shapeshifting strength. Indebted to the rousing political energy of Blaxploitation-era jazz-hop, 'Marginalised', 'Philosophy', 'History' and 'Black British' see her command a comfortable rap, standing up for the cultural underdog. 'Twisted' has a looser spiritual feel, exploring ideas of colonisation and cultural appropriation. "I'm singing in a way that people don't know me for yet; the Gospel Choir influences from where I learn to sing in church." Embracing this versatility not only brings the stories of Am I British Yet ? to life, but allows Brown to reckon with critiques that have followed from her earliest industry days, accusing her of 'betraying' the black community by experimenting with alternative sounds.
"I think that it's good to contribute to the progression of black culture by asking questions and making hybrid sounds," she says. "By doing that, you shouldn't feel that you're less than black, or not contributing to the culture. From work songs to blues to jazz to rock'n'roll to funk to hip-hop; every stage was a disruption and an evolution of what went before. Black culture IS innovation; if we continue to put boundaries around that creativity, then we'll all stay stagnant."
If not yet immediately obvious, Brown is a creative who rarely stands still. Alongside the album's independent release, there will be self-directed music videos and essays that expand on the themes of each song, as well as a documentary that takes a more retrospective look at her experiences in the industry as a young black woman. In her time away from music, she also launched the Say Something Collective, a charity which runs workshops and creative initiatives to create opportunities for young marginalised folks. Though Say Something and Am I British Yet ? are two separate projects, the ideas and conversations that each spark, are one and the same, striving for a sense of community.
"When I moved back from LA to this small village outside Milton Keynes near where I grew up, I just realised that nothing much has changed. There's not much going on, not just for black culture, but marginalised culture more generally, outside of neurotypical heterosexual whiteness. It started with wanting to do something for my own kids to be part of, but I just love being in a community centre with cool people. I've never been one for big celeb parties, all that egotistical industry stuff. With the charity, my album, everything I do and stand for, the mission now is the same; to permeate the culture and give back into my community."
From a place of renewed clarity, it is only now that Brown feels she is truly free. If she has any regrets, it's calling 2017 an end rather than a pause; in the middle of a depression, she cites it as a form of protection, a way of earning back some space for herself in an industry that made her feel "insane".
"You give, give, give, and then you end up in this vicious cycle of only validating yourself by what you make," she explains. "I think this record is the first time where I don't feel scared; I have my children and my husband, we've got a lovely home and we have a nice life. In my twenties music was all I had, and that external validation was everything. But now I've broken through the process where I don't feel defined by what anybody else wants me to be. This is just my honest statement as a black woman. Finally!" Where there's a will, there's a way, and VV Brown is about to prove exactly what can be achieved when you refuse to stop searching for new light.