Turner Cody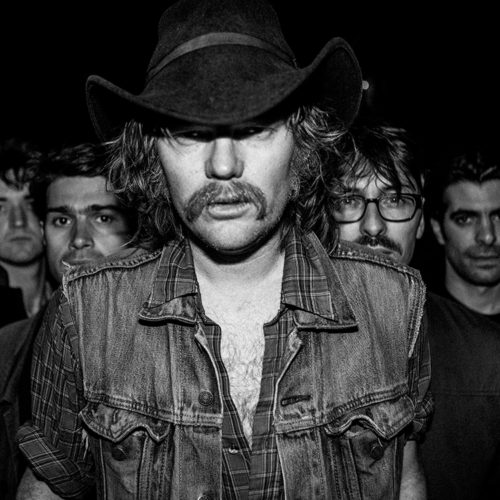 Friends In High Places
—
Out June 4th 2021
—
Capitane Records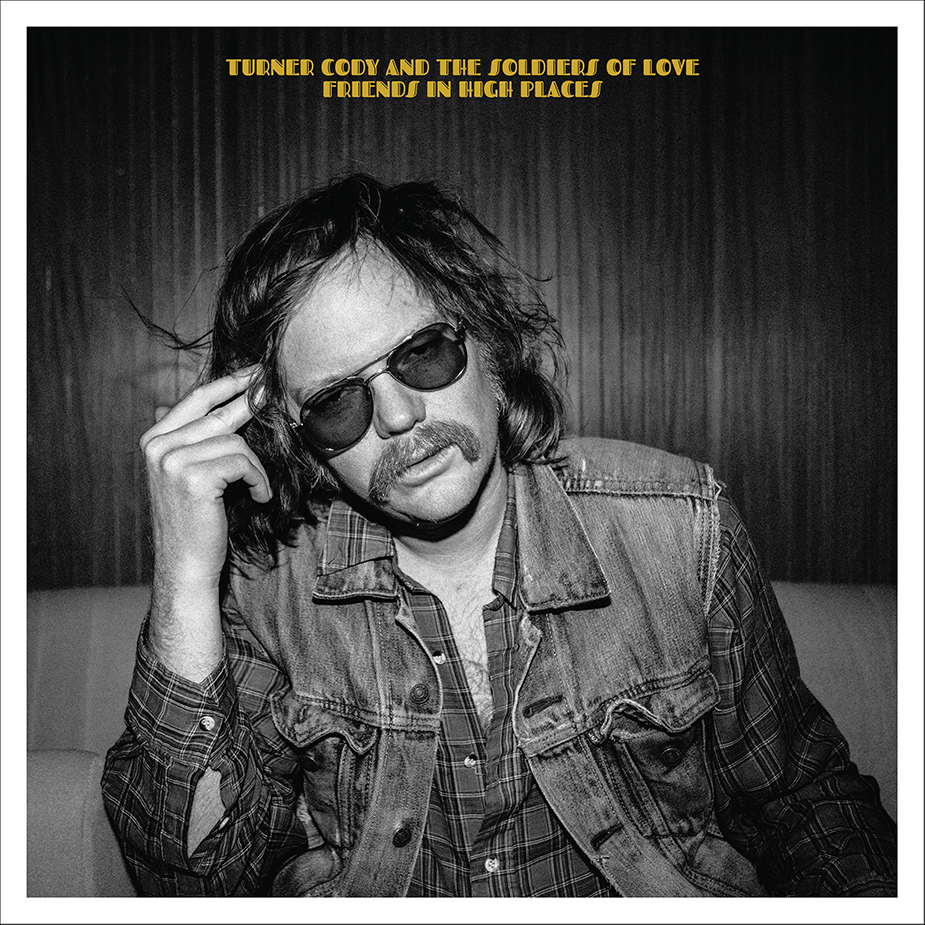 Turner Cody is a kaleidoscopic songwriter. His poetry has always come first—whether spun into the raw, sparse bedroom-style tapes of his early lo-fi, anti-folk days in New York, or the more groove-based French indie-minimalist sound of his new recordings with backing band The Soldiers of Love. His writing shines in the great American songcraft tradition of the country and folk predecessors he admires, from Woody Guthrie to Hank Williams to Townes Van Zandt. Evoking shades of Poe, Ginsberg, Fitzgerald, and Kerouac, Cody's songs tell illuminating stories of love and loss, sin and redemption, alienation and toil, spiritual longing, and all the murky spaces in between.
Coming June 4, 2021 on Belgian label and music collective Capitane Records, Friends in High Places is as much a country-folk record as it is an ode to French indie-pop chanson, by way of Serge Gainsbourg. It's this pull—a friendly tension between seemingly disparate musical traditions across borders—that makes Friends in High Places so alluring, refreshingly modern, and even a touch surprising. It's "continental country" at its finest, with Cody's masterful and cinematic songwriting as the backbone.
A prolific recording artist with a career spanning twenty years, Cody cut his teeth in New York City's anti-folk scene at the turn of the 21st century, collaborating with artists like The Moldy Peaches and Jeffrey Lewis. Cody has recorded and released fourteen records over the course of his career. His song "Corner of My Room" appeared in the Oscar-nominated film Un Prophète directed by Jacques Audiard and his work eventually inspired a tribute record, Songs Of Turner Cody: A Tribute Album, featuring contributions from many of his past collaborators such as Diane Cluck and Herman Dune.
In 2017, Cody found himself on tour in Canada with Belgian producer and musician Nicolas Michaux and his band The Soldiers of Love; they hit it off immediately and haven't stopped collaborating since. Now, with Michaux as producer and The Soldiers of Love as his studio band, Cody's work takes a new sonic direction. Michaux's sensibilities in the studio—minimalism, attention to detail, groove, and texture—lend an aura of romance and sensuality to Friends in High Places. The record introduces a new era in Cody's career, without sacrificing an ounce of his poetic humanism.
Lamenting the challenges of modern existence and stampeding into the Digital Age, Cody cuts right in with verses like, "yesterday's gone up in smoke, tomorrow's hard to find / that same thing is broke in me that's broke in all mankind." As always, the songwriting on Friends in High Places explores the gulf between light and dark, timeliness and timelessness. Above all, Cody's love of great songwriting, no matter the genre or origin, is evident in the great care with which he approaches his own work. On Friends in High Places, Cody embarks on a trans-continental journey from the Dust Bowl to the Village, to the cafes of Paris and beers halls of Berlin, with one powerful through-line: the ability of words to connect us to ourselves and others, no matter our geography.