Trio SR9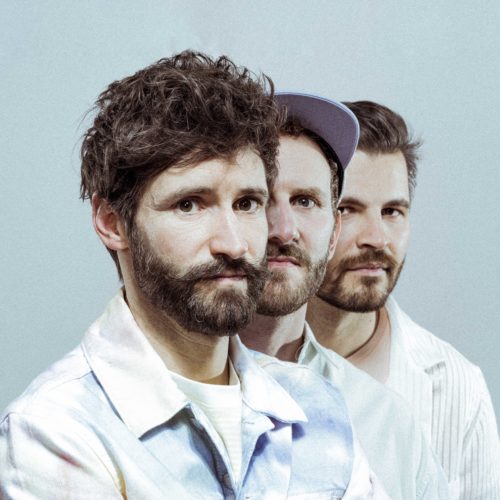 Déjà Vu
—
Out August 26th 2022
—
No Format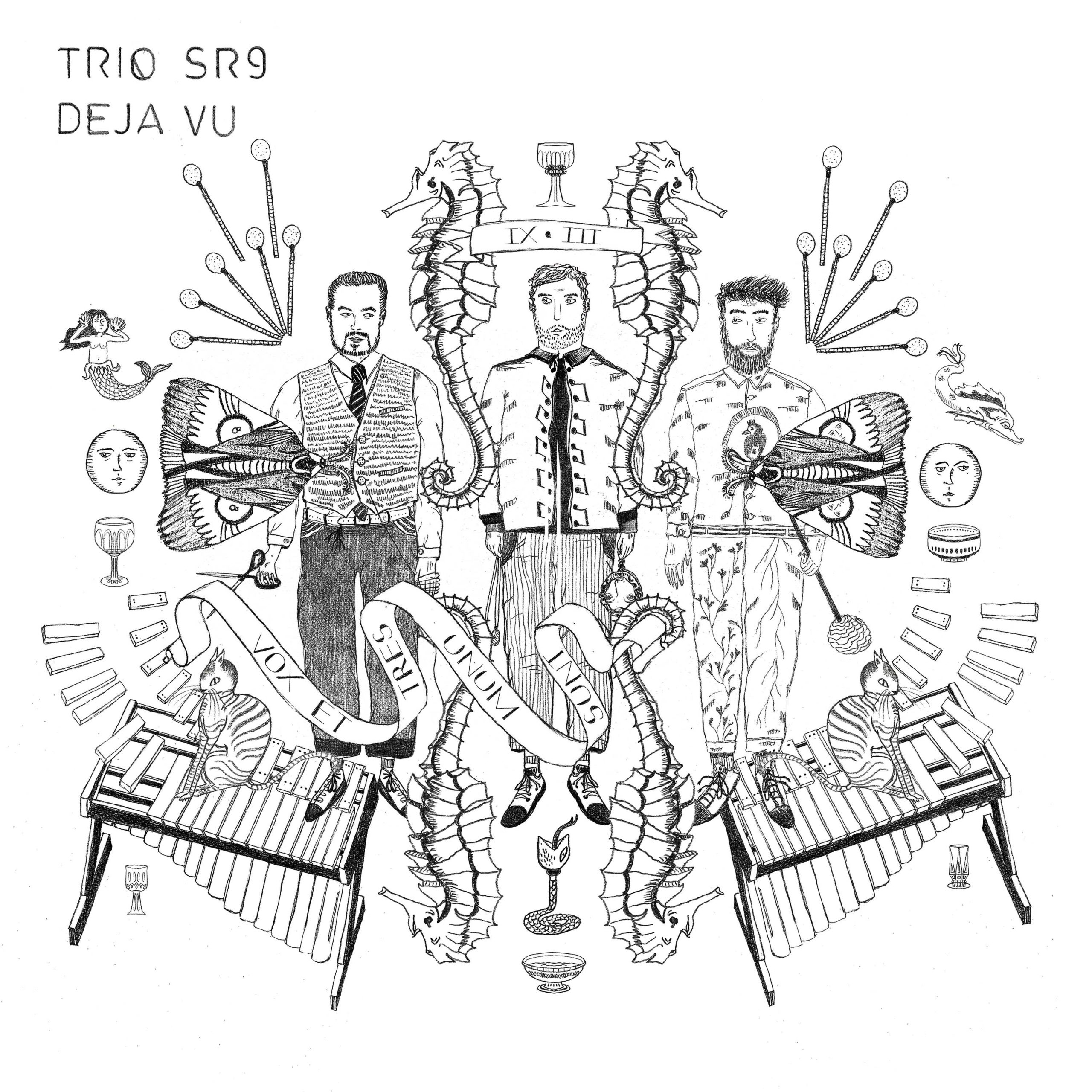 Featuring Camille, Blick Bassy, Malik Djoudi, Camélia Jordana et Sandra Nkaké
With their ability to move seamlessly from the triangle to the donkey jaw, cymbals to Chinese gong, vibraphone to wind machine, percussionists are undoubtedly the most atypical members of the classical orchestra. No surprise then that many of them were early adopters of wayward musical bi roads, involving themselves in the most eclectic styles and forms: Paul Changarnier, Nicolas Cousin and Alexandre Esperet are a case in point. Having set their sights on the marimba–a Latin American xylophone, cousin of the African balaphon–they decided to use it as the main vehicle for their artistic dreams and set about adapting Bach, Satie, Ravel and the best in contemporary composition to the instrument. The Trio SR9 ('square root 9') was awarded by prestigious prizes.
But the adventurous spirit of these young rhythm masters could ever stop there. The composer Clément Ducol, an ex-alumnus of the Conservatoire National Supérieur de Lyon just like them, but who, unlike them, had gone down the pop route (from Alain Souchon to Vincent Delerm, via Camille and Christophe), introduced the trio to the Nø Fømat! Label in 2019. Together, they decided to embark on a project which would see them taking on pop hits of the kind that are produced in mega studios on the other side of the Atlantic and dazzle with a thousand lights and special effects. But they wanted to do it without leaving France or their beloved instruments. They wanted to make pop without machines, guitars, bass or synths.
This interest in global hits by the likes of Rihanna, Billie Eilish or Pharell Williams might come as a surprise to some, but it's basically pretty logical for these three conservatoire-educated mavericks, who are all well aware of the fact that many classical themes were adapted from popular dance tunes that have been long-forgotten. Together with their mate Ducol, who also attended percussion classes, they chose a list of hits that he then arranged. He began by undressing them and keeping just the bare bones outline. Then, once they'd been stripped naked, he created a score liberally sprinkled with directions before rejoining the trio to transform it all into music.
All that was left to do was invent, cobble and create a huge set of sonic blades, made to order, that are capable of creating tones every bit as deep as a boosted bass. Or attach a sheet of aluminium onto the marimbas to simulate saturation. Everything you hear is completely artificial and yet completely natural, logically analogue and strictly choreographed: the movement of the hands on the wooden keys, the move from one instrument to the other or one pair of drumsticks to another. Like high-wire acrobats in a pocket orchestra, the trio make their mallets waltz over the blades of the marimbas, extracting sounds from the wood that vibrate in the stomach before bursting in the head like so many comets.
These three sonic scientists, whose experiments combine physical precision and pataphyscial imagination, searched for new sounds like others search for new molecules. They ended up finding a hitherto unknown instrumental formula that belongs to them and them only, one conceived as the perfect fit for the voices that were called upon to interpret the songs. After the chemistry came the alchemy: Camille, with her extraordinary energy, makes Rihanna's 'Don't Stop the Music' waltz in a new organic mode; Blick Bassy redecorates Ariana Grande's 'One Last Time' in the colours of Bassa, his maternal language, and adds his own supplement of soul to the song. Malik Djoudi envelopes Frank Ocean's 'Super Rich Kids' with a subtle ethereal texture, his voice in harmony with the blades and the celestial sparks of the trio. Camélia Jordana made her mark on this bonanza of reinvention by dimming the lights of the studio and slowing down the tempo of 'Dance Monkey', which has been transformed into something ceremonial. The voice of Sandra Nkaké, coiled up in a crystalline cascade of glasses, imbued Lana del Rey's 'Video Games' with a solemn and sublime mystery. All have inspired the music with their own particular energy, tenderness, the grain of their voice and their craziness, and a thousand other nuances that play their part in that troubling sensation that English speakers express using the French term déjà vu.
Like an old love that's rediscovered with new eyes, an air that comes back from far away but could have been born today, somehow familiar but never seen before. Déjà vu but never heard until now.
Déjà Vu: the name of this magnificent, unprecedented experience, this unidentifiable flying platter.