The Tell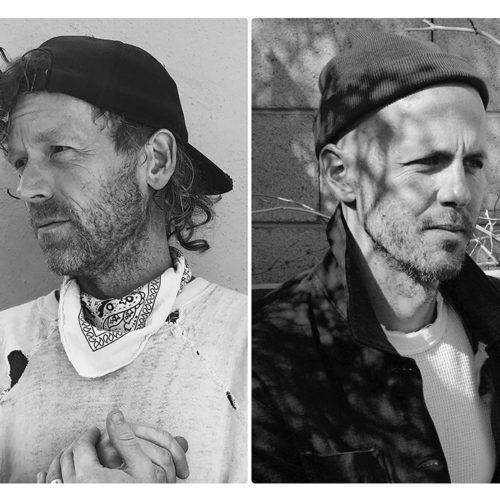 Somewhere Right Now
—
Out June 18th 2021
—
Reclaim!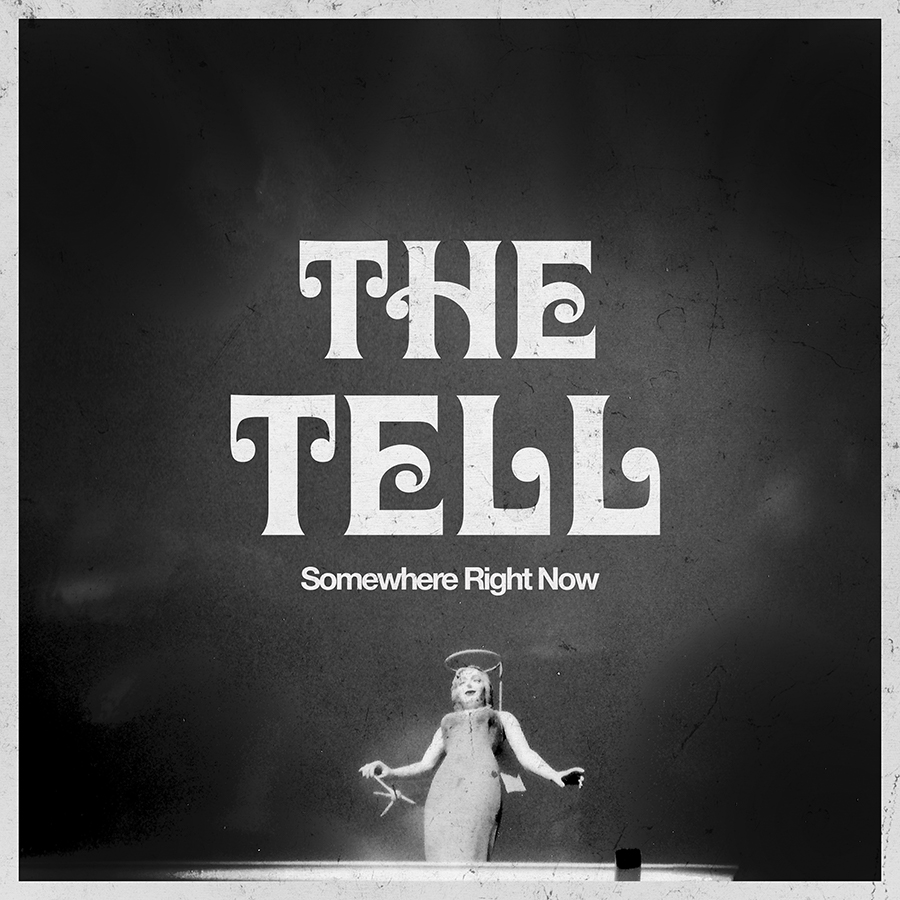 "Woke up and the streets were empty…. Two smiles and a cup of coffee for the road/This could cure anything/That's what I'm told" – "Somewhere Right Now"
The Tell is a collaboration between Las Vegas-based musician Noah Dickie, singer/songwriter for indie band Coastwest Unrest, and LA-based composer, producer and multi-instrumentalist James McAlister (Sufjan Stevens, The National, 37d03d), which started out nearly three years ago, under that name — The Tell — a double entendre, that includes the behavior of a poker player (the antithesis of a poker face) and the sonic narrative of Somewhere Right Now, an aural journey from borderline despair to well-being, using music – and its creation — to try to heal our psychic and physical wounds.
"There's a story being told/Do you want to be part of it/And there's a story being sold/Do you want to be a part of it" – "Clap Clap"
Although conceived before the pandemic, the eight songs on Somewhere Right Now offer a stylistic departure for Dickie. Rather than beginning life as folk songs on an acoustic guitar, the music took a more experimental bent in his home studio, encompassing outboard gear, electronics and synthesizers, "a different paint brush," not necessarily knowing if the material would be right for Coastwest. The result combines Dickie's narrative song craft and folk roots with McAlister's sprawling, buzzing soundscapes, wrapping the former in a fully realized interior world that inadvertently reflects the pandemic we've all faced over the past year.
Somewhere Right Now takes us on an interior journey of metaphysics and "good" magic. Contributors include Noah's brother (and Coastwest partner) Josh Dickie on drums ("Love Blood, California" and "Outgrown"), Grammy-nominated multi-instrumentalist Tyler Chester (Andrew Bird) and Seattle musician/producer/engineer Luke Vander Pol (Deep Sea Diver), playing bass on "Love Blood California" and "Outgrown," whose Burbank studio is where the basic tracking for the entire album took place as well as two of Dickie's vocals. The rest was recorded and engineered by Dickie and McAlister in their home studios. The finishing touches being put on by Yuuki Matthews (The Shins) who mixed the record and mastering being done by Brian Lucey (Black Keys, Dr. Dog).
"There is nothing missing/Everything's in your heart" – "Nothing Missing"
And while Somewhere Right Now was started before the lockdown, one can't help but feel its effects in the claustrophobic, insular minor key synth-scapes, which evoke much of that isolation and alienation, tinged with hope for better things to come. Songs like "Burning" and the semi-autobiographical "Love Blood, California" offer themes of lust, regret and a deeper layer of adventure, while the jaunty, playful "KT" ("Let's go to the ocean/And sink in the water") explores the desire for escape and freedom. "Nothing Missing" suggests we look inward rather than at external objects for our happiness, and the closing "Outgrown" is about shedding one's skin, moving forward, and ultimately, growth.
Dickie formed Coastwest Unrest in 2009 with his older brother Josh on drums, releasing a series of indie albums on their own Reclaim Records label, the last, The Crazed Ones, in 2017, juxtaposing the desolate sands of the desert with the neon glitz of the Sin City strip to create an uneasy balance between roots Americana and stripped-down punk-folk. McAlister, the tour drummer for The National and a much sought-after programmer, worked with that band's Aaron Dessner (most notably on Taylor Swift's last two acclaimed albums) and Sufjan Stevens, while currently releasing an album as a solo artist on Bon Iver principal Justin Vernon and Dessner's prestigious 37d03d label. Among his recent accomplishments are contributing to the soundtracks for Oscar nominees The Big Sick, The Two Popes and Call Me by Your Name and his 2017 collaboration with Stevens, Nico Muhly, and Bryce Dessner entitled Planetarium released by 4AD.
"You've taken everything/But you can't take these thoughts from me" – "Thoughts and Everything"
With its multi-layered themes, Somewhere Right Now evokes the awe of the human condition and a shift in perspective to appreciate the beauty and magnitude of this world and our place in it. Consider it the perfect antidote for these times, as we stumble out of the darkness into the light at the end of a long tunnel. Somewhere Right Now celebrates the beauty and magic of the creative gesture, a supreme organizing principle in a world threatening to come undone.