The Go! Team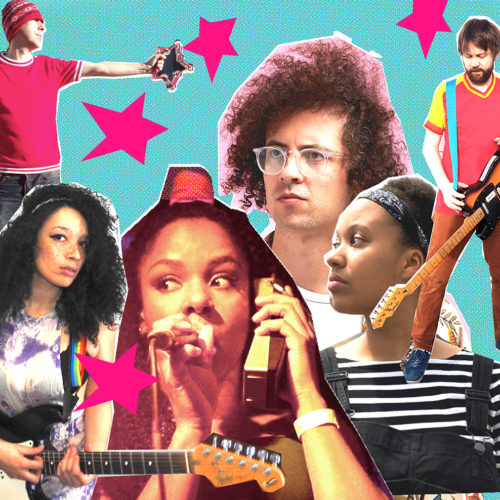 Get Up Sequences Part One
—
Out July 2nd 2021
—
Memphis Industries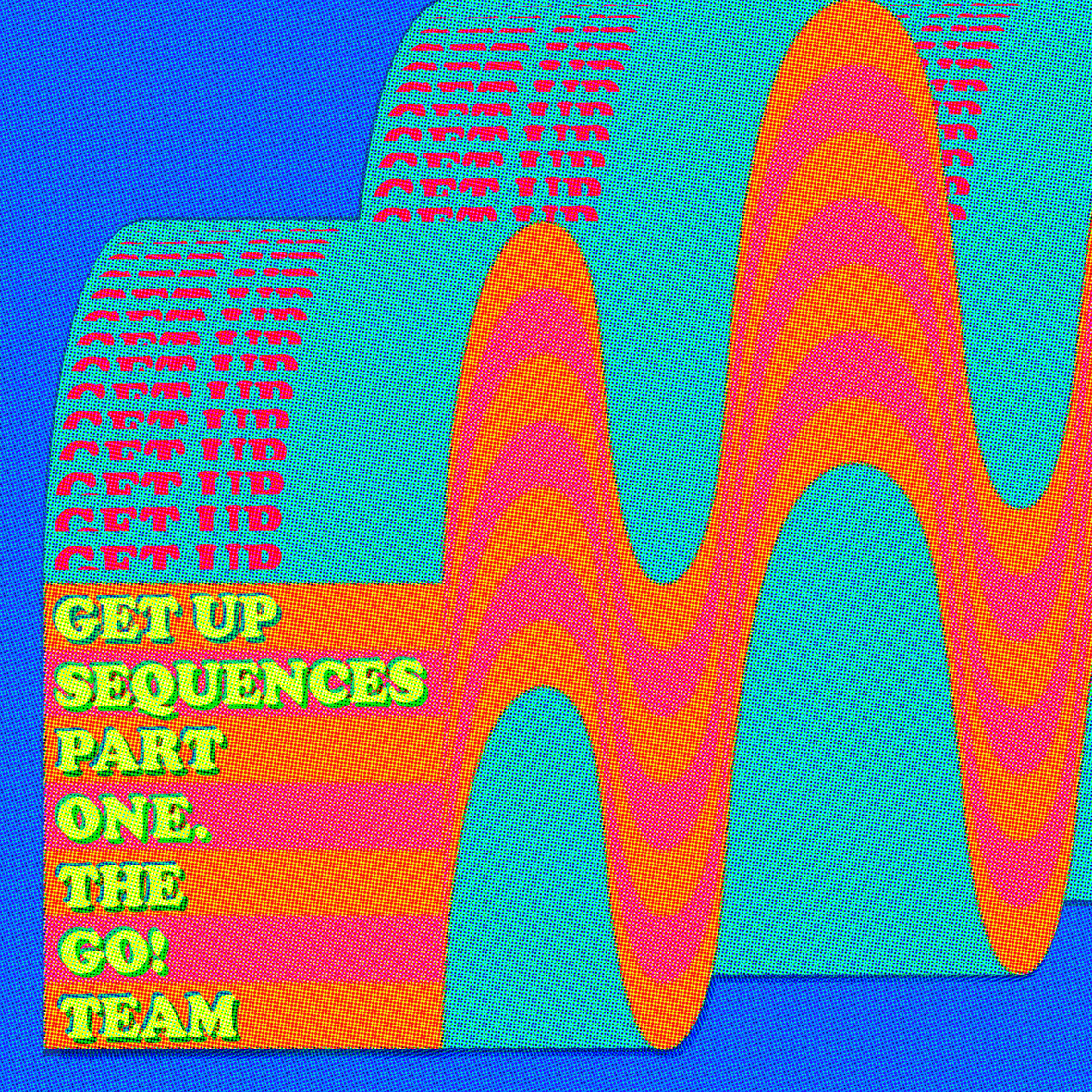 Twenty one seconds, that's all it took – actually rewind that 'cause I was hooked by the first 15 such was the impact of 'Let The Seasons Work' the veritable statement of intent that is the opening track of The Go! Team's latest album 'Get Up Sequences Part One' and once I'd stepped through that door I definitely wanted more….
With echoes of the past, their avalanche of sound first caught my ear with 'Power is On' from 2004's 'Thunder, Lightning, Strike' which sampled a clip from my Clash film 'Westway to The World'. I was struck by their use of the obscure – something that didn't go unnoticed by this ex-member of Mick Jones second band Big Audio Dynamite. But here's the thing – on further investigation it was clear to hear there was more going on than a clever use of samples n' loops – 'cause if you took 'em away you still had kickass songs and that was always the B.A.D acid test. The album was a great introduction to an outfit I've been a fan of from that time till this. Further exploration led to the revelation it was primarily the vision of one man, musical ringmaster Ian Parton – accompanied by a co-ed team of players to push that vision further. I also came to recognise Ian's ability to see the beauty and the possibilities of the amateur and the naive. Armed with these attributes they delivered Proof of Youth The Go! Team's second album in 2007 n' that took things to another level with guest vocals from the likes of the Double Dutch Divas and Public Enemy's Chuck D. For 2011's 'Rolling Blackouts' the band's cut n' paste approach was supplemented by a cast of thousands, some regular some not to deliver a bunch of satisfying songs that sampled the likes of Harry Nilsson, Lata Mangeshkar n' Joe Tex along way. By way of contrast and in the wake of a band break up 2015's 'The Scene Between' would see a return to the stripped back beginnings of the debut album. But at the heart of what was an undoubtedly more sampled driven outing were those, by now familiar, melody driven hooks. In 2018 'Semicircle' knocked it out of the park, teaming up with a community choir in Detroit, Michigan.
And now on 'Get Up Sequences Part One' Ian, Ninja, Nia, Simone, Sam and Adam have created a musical world distinctly of their own making. A place where routine is outlawed and perfection is the enemy. Where Ennio Morricone meets the Monkees armed with flutes, glockenspiels, steel drums and a badass analogue attitude. We're talking widescreen, four-track, channel hopping sounds that are instantly recognisable.
In The Go! Team's world old's cool, the future's bright and melody is the star….
Just check the second cut COOKIE SCENE – with a bouncing flute and junk shop percussion it introduces guest rapper Indigo Yaj who delivers an old school vocal that continues this sonic trip. Next stop the harmonica driven northern soul groove that is A MEMO FOR MACEO, an instrumental for your thoughts to become lyrics and turn your life into a movie. In WE DO IT BUT NEVER KNOW WHY matters of the heart get a look in albeit with a Go! Team twist that sees trumpets ask the questions and steel drums give the answer. Just as FREEDOM NOW comes bursting through the gates with an OMG instrumental jam that'll blow out your speakers. Now if you wanna loose your shit this next cuts it – with a chorus channeling Curtis Mayfield, enter the inimitable Ninja with POW and you don't stop, you wont stop to this flute driven free for all. By way of demonstrating the ringmaster's passion for those old's cool vocals combined with his 'needle-in-the-red' recording technique comes I LOVED YOU BETTER a defiant message to an ex love, spelling out exactly how he's fucked up – and then there's those steel drums. Following that some soda fountain soul courtesy of A BEE WITHOUT ITS STING, a groovy protest song that makes its point with a tambourine – hey only The Go! Team. The musical wagon train then takes you into the wide screen, wind swept western that is TAME THE GREAT PLAINS heading off into a polyrhythmic panorama that's full of hope. Slappin' you back to reality comes WORLD REMEMBER ME NOW a timely reminder that when you're lost in the routine of life, you can always count on The Go! Team.
The sum total of my listening experience was that the band came through on their opening musical promise to deliver that most rare of works – a complete one. Using ingredients available to everyone they manage to sound like no one – they are The Go! Team and if 'Get Up Sequences Part One' doesn't hit you like it hit me, check yr pulse – you might be dead…
  – Don Letts