Someone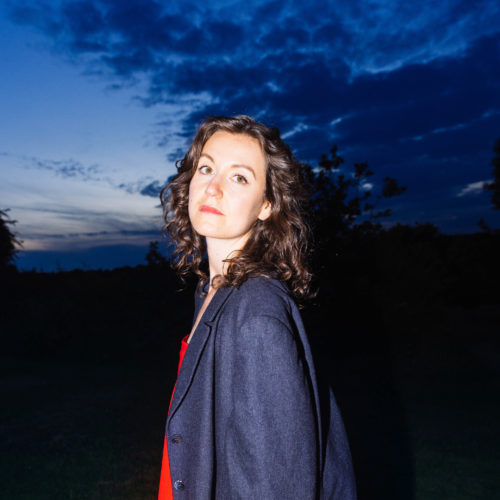 Owls
—
Out February 03rd 2023
—
Tiny Tiger Records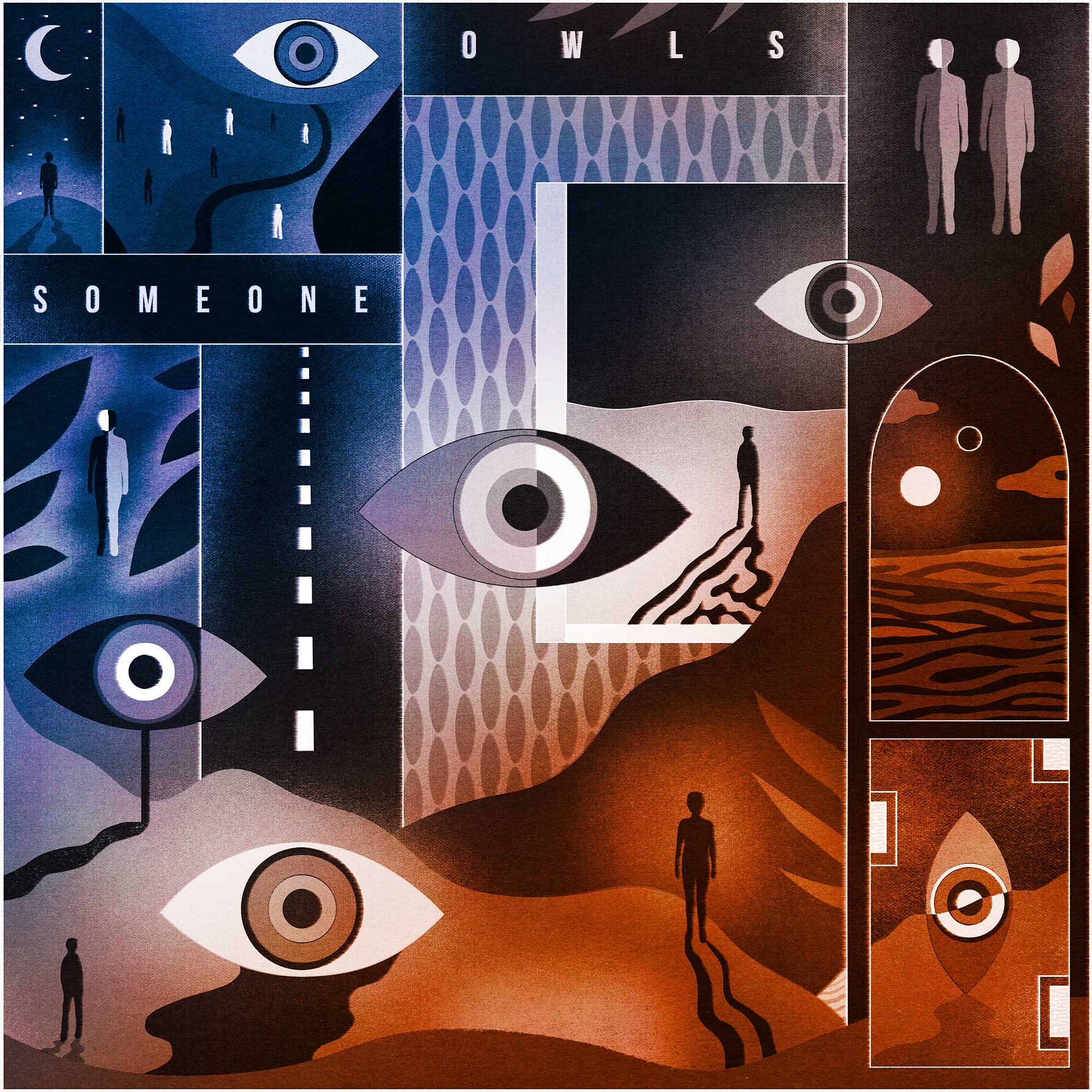 Someone is the moniker for Dutch/British composer, producer, and visual artist Tessa Rose Jackson. Through her art and music, she tells science-fiction inspired stories wrapped in dreamy, emotionally rich, psych-pop soundscapes.
Following on from Someone's critically acclaimed debut Shapeshifter (2021), an album of acoustic psych-pop songs born out of lockdown, she releases her second album Owls on 24 February 2023.  The musical direction of which takes us on a much more expansive, kaleidoscopic, and electronic ride, touching heavily on Someone's love of French duo Air's space pop, with a big influence in the chilled out 90s and 00's trip-hop sounds of Zero 7, Massive Attack and Portishead, and recalling too the beautiful fragility and song-writing craft of contemporaries such as Feist and Sharon Van Etten.
The idea for Owls was born during a road-trip Someone took back in 2018, driving from New Orleans to Memphis, to Nashville and back, as Someone explains "Something about the wide-open road, the stories embedded in small town America and a sense of mystery about the place sparked something in me."  As she expands "It actually started out as a screenplay, which I penned during the pandemic with a wild idea of creating my own indie musical, but I ended up infusing the story and atmospheres into the songs".
Each song on Owls is about love or loss in a small community, the stories Someone describes as "Existing out in the open and the secrets that snake beneath the surface." There's a strong nod to the David Lynchian shadow world throughout, with Someone describing the record as "Teetering between the sweet and the dark and disturbing, with the production moving from melancholic and earthy to electronic and brooding."
Owls' interludes were recorded during the road-tip, and included to weave the songs together and give a sense of how the film might have sounded in part, with the cinematic feel of the Owls further enhanced by a series of striking filmic visuals created by Someone and long-term collaborator and rising Hollywood film director David Spearing, to accompany the album's singles (with the duo previously winning an LA Film Award for their 'Strange World' video from Someone's debut album).
Owls' opening track 'Suddenly' is immediately indicative of what to expect from the new long-player, awash with 90s nostalgia, merging Air's more cosmically expansive sound with trip-hop's chilled out layers. Always balanced on that tipping point between light and shade, Someone describes 'Suddenly' as: "A song about that split second when life as you know it's turned upside down. A velvet gloved shadow creeping through the cracks, making everything seem distorted and unfamiliar."
'In Your Arms' (as premiered by Cerys Matthews on BBC 6 Music) is equally as Air-like in its soundscape but also peppered with colourful 80s electronic idiosyncrasies whilst also hitting an emotional, synth-fuelled high reminiscent of MGMT's 'Kids' and Tame Impala's 'Let It Happen'. Described by Someone as "An anthem for all the nihilistic romantics out there," it tells the story of love and joy in a burning world, giving poignant weight to the lyrical refrain "In your arms – I'll be fine / In your arms – I'll survive, I'll survive."  Its video, directed by Someone and Spearing, is a bittersweet sci-fi vignette celebrating joy and love against the odds, following two young girls' adventures in an alien filled Chernobyl-style wasteland.
Audrey, another track heavily inspired by old school trip-hop, offers up wild solo roars of jazzy saxophone breaking open a cosmic groove and bass laden soundscape, whilst an almost theremin-like synth line sweeping over the top like a siren. It is one of two songs on Owls which pays homepage to David Lynch's beloved Twin Peaks' character Audrey Home.
The hauntingly beautiful 'Song for Slow Dancing', awash with dreamy electronics, a languorous acoustic strummed guitar and Someone's utterly sublime featherlight vocal, gives another nod to David Lynch in its visual. The song itself is about losing something or something you relied on completely. As Someone explains, "A loss like that can turn your world upside down. But then, years pass and one day you may find yourself looking back at that turning point as a good thing. A thing that happened and made you stronger. Made you you." Its Lynchian visual, another collaboration with Spearing, stars actress Bernice Stegers ('Four Weddings and A Funeral', 'Disobedience' and Fellini's 'City Of Women'), and is set in a late-night club where bittersweet memories of youth flow like champagne and mingle with the wisdom of time spent well.
Another silver-lined ode to the power of change comes in the form of 'I Guess I'm Changing', which sounds like a more euphoric Sharon Van Etten. A slight pace changer on the album with its driving drums and crescendoing chorus sung in a deliciously yearning vocal ("I've been oceans away / My heart's been aching / Let it fall into place / I guess I'm changing"), described by Someone as "A song for those who like to drive with the windows rolled down and scream into the wind".  The open road ahead of the song's narrator is a metaphor for seeing past mistakes clearer with the future being vast and open before her… As with new album Owls as a whole, it is a tale of always looking ahead, despite what the past and present may have offered, with a gloriously childlike sense of hope and joy.
Owls follows Someone's critically acclaimed debut album Shapeshifter (2021, Tiny Tiger Records); her long-player Orbit II (2020, PIAS), which combined previous EPs Chain Reaction (2018) and Orbit (2019) alongside four new songs; and the Airspace EP (2019), a collection of reimagined Air covers played with acoustic instruments.
Someone has toured throughout the UK and Europe including supporting Hayden Thorpe early 2022, and performances at festivals such as Eurosonic and The Great Escape; she has fans in the likes of Lauren Laverne, Cerys Matthews, Annie Mac and Radcliffe & Maconie (BBC Radio 6 Music) and has had coverage across various press outlets from NME and Clash through to Prog Magazine.
Owls was written by Tessa Rose Jackson (all songs) and Darius Timmer (tracks #1,3,9,10,11 and 12), and arranged, produced and recorded by the duo at Tiny Tiger Studios, Studio de Plaatjesmakers & Studio Solages. Mixed by Darius Timmer at Konk Studios, London and mastered by Matt Colton at Metropolis, London.
All album artwork is designed by Tessa Rose Jackson.