Slug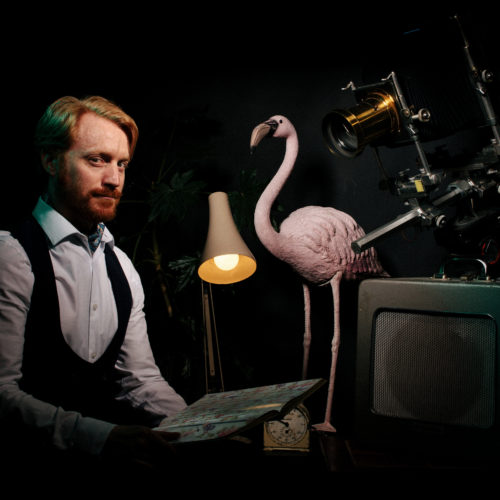 Thy Socialite!
—
Out January 20th 2023
—
Daylight Saving Records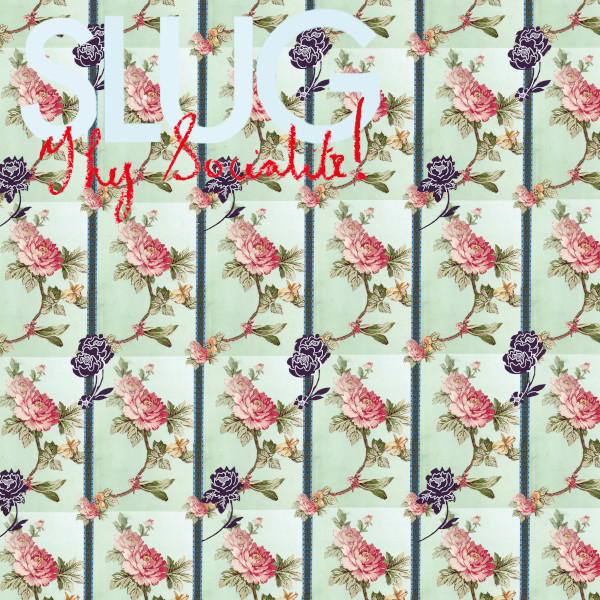 SLUG return with a new album "Thy Socialite!" on 20 January 2022 on a new label formed by Field Music's Peter and David Brewis.
"I started to think about what I could do to challenge my own listeners," says Ian Black aka SLUG. "And what would be my angle without just releasing 40 minutes of generic bad music?"
This was a question that Black found himself asking after thinking about albums made by revered artists who released specific records that some of their loyal fanbase hated – Arctic Monkeys and Tranquillity Base Hotel and Casino, Leonard Cohen and Death of a Ladies Man, Lou Reed and Berlin. "My friend likened Lou's Berlin to 'Andrew Lloyd Webber on a horrendous drug come down'. Andrew Lloyd Webber on a horrendous drug come down? That sounds amazing!"
Although Thy Socialite!, the first release from Field Music's new record label Daylight Saving Records, is not the sound of Lloyd Webber quivering and sweating in a rotting Berlin flat but instead, a fun, joyous, audacious record of hard rock, glam, and pop that ranges from arena to art school. "I wanted to include a more rockist palette," Black says. "My last album, Higgledypiggledy, had influences including The Cardiacs, Prince and The Residents. For this one I wanted to see what I could get out of less indie audience friendly artists such as Toto, Sweet, Wings, Def Leppard and ZZ Top and merge it with a SLUG sensibility. Due to the more rock approach, I was happy for the album to become a big classic rock unit – pompous even."
However, simply a pastiche and nostalgic throwback this isn't. Despite the playful nods to some of the more grandiose, theatrical and overblown elements of the aforementioned genre, it's also an album with a contemporary pop edge, slick production and a tangible connection to SLUG's previous deft mix of indie, rock and art pop.
And just as much as the music deliberately avoids following convention by embracing styles many would deem to be deeply unfavourable in modern music, the lyrics are also something of a revolt against current trends. "I noticed a lot of artists releasing records with an inspirational 'love yourself' message," Black says. "Talking about their experiences with a vulnerability, self-deprecation and bravery. Messages of caring for one another and pushing against the Tories after a decade of sleaze, austerity and bad haircuts. They made a lot of sense. So, I thought I'd do the opposite and make a self-character assassination album."
"There won't be a film based upon your own life" Black sings on 'Depends What You Think Is Nice', wrestling with the character's insignificance in life. "Lyrically, I thought I could do this if I injected a bit of dark humour into it," he says. "Also, for it to work, I had to include moments or thoughts I've had fleetingly which aren't very likable. I chose to do this because I feel everyone has these and it gives the listener an in and stops the project just becoming one big wet dream pisstake."
Another key influence for this lyrical approach, on top of Pulp's Jarvis Cocker, came in the form of the 1981 musical film Shock Treatment. "It's the often-despised sequel to The Rocky Horror Picture Show," says Black. "As well as having some fantastic songs and a garish aesthetic, it's mean-spirited camp sense of humour spoke to me in volumes. I thought if I could utilise this acidic humour within the lyrics, becoming so deliciously over the top that you can't help go with it."
The humour, playfulness, honesty and unique merging of musical styles results in a truly singular record that sounds like nothing else being made at the moment – and perhaps most refreshing is that it wholeheartedly embraces this. Yet despite the proclivity for silliness, it's a masterfully executed record that can be complex, multi-layered and dripping with enviable pop chops as often as it has moments of Sparks-esque theatrical hard rock.
There are also moments of sincerity amongst the absurdity. While on one hand, you have 'Be A Good Martyr' which features a character based on based on a sadly over exposed ex-actor turned professional troll  ("I am still convinced that he is a misguided uni troll-art project become flesh," says Black) on the other you have 'Please Turn It Up', a glorious concoction of vocal harmonies, outlandish guitar lines and infectious melodies that is about "how I was surprised that more men that I thought actually started to question how we behave around women," says Black. "It was generally pleasing to hear and sometimes we just need to take our digs and listen."
The opening 'Insults Sweet Like Treacle', a ripping, riff-heavy glam stomper, is also a tribute to a late friend Dave Harper who Black describes as "the best swearer in the business, hater of Thatcher and a hero amongst many. This track is personally dedicated to him. Plus, it sounds a bit like The Sweet in places. He loved The Sweet."
The result of all of this is an album that is fun and unpredictable but also conceptually smart, ambitious and adventurous. A place where classic hard rock and smart art-pop are treated equal, and where taking the piss doesn't have to equate to being novelty or disposable. It was all part of the challenge that Black set himself from the off when he asked himself "how could I challenge the SLUG listener but bring them on a new fresh journey which will confuse them at first but they will ultimately love?"
For David Brewis of Field Music, it was the ideal first record to kick off their new label. "This seemed like the perfect start for Daylight Saving Records," he says. "We've always loved what Ian does and it's been a thrill over the years to help Ian dig these wild musical ideas out from his brain. Now we can have a hand in putting them into people's ears too."