Rubin Steiner & The Dictaphone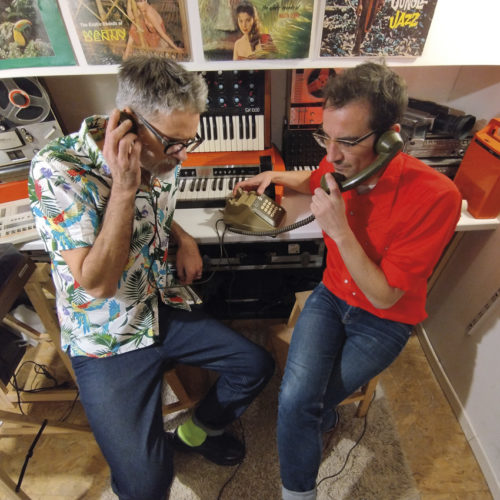 Banananas
—
Out March 31st
—
Platinum Rds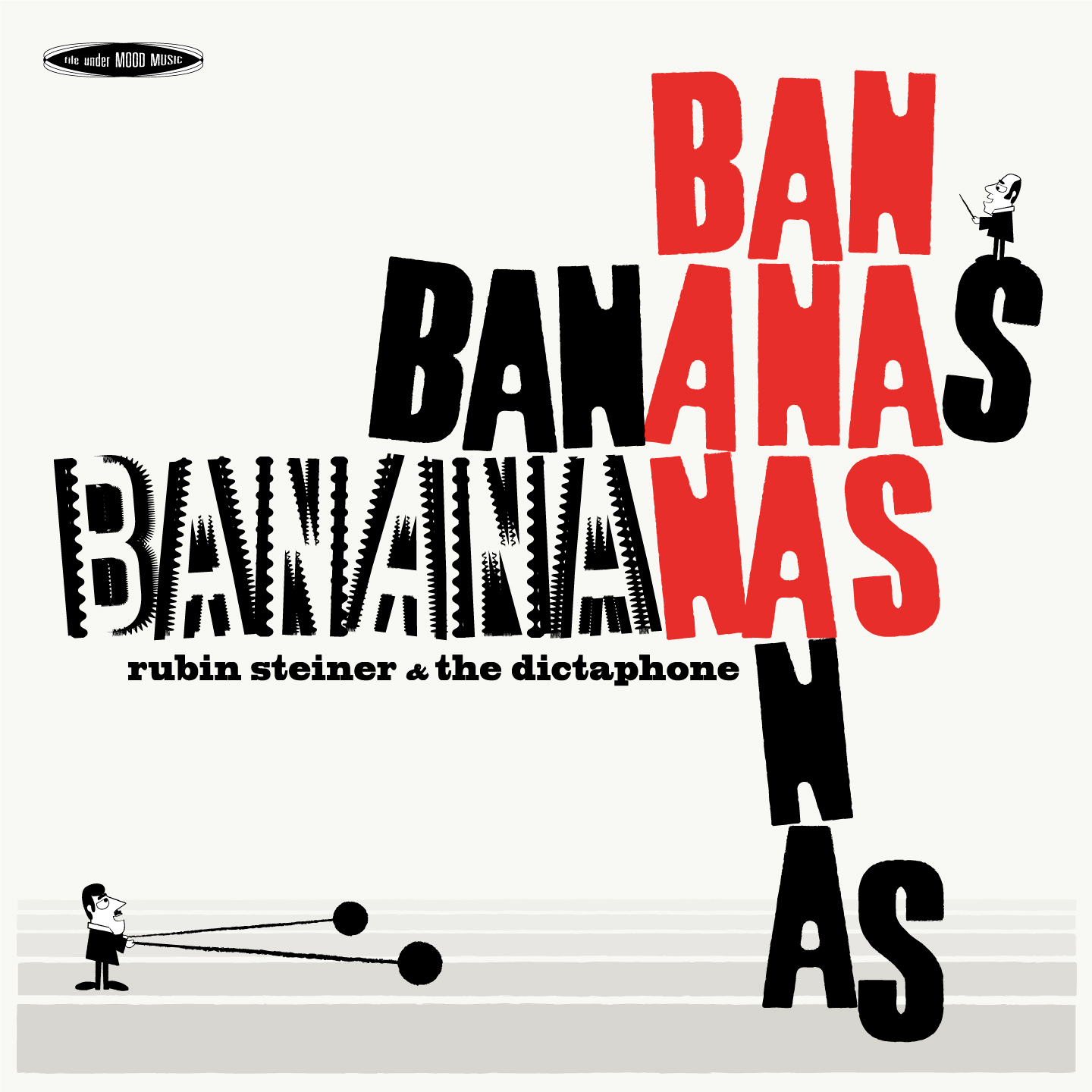 Vibraphones, marimbas, piano, congas, bongos, theremin and space echo are just some of the instruments Rubin Steiner and The Dictaphone have used to make this album of pure exotica, a tribute to their huge collection of records by the masters of the genre – Les Baxter, Martin Denny, Esquiver, Eden Ahbez and many others. Far from their usual style, the two musicians try out rhythms inspired by tropical regions on melodies as beautiful as they are obvious. An instrumental record that is out of fashion, timeless.
Caribbean swing, slow-samba, bossa-pop or coconut-mood, everyone will invent the genre that suits him or her to describe these twelve tracks, true instant classics, which will sunshine your winters, accompany your summer siestas or travel at a lower cost to imaginary islands with heavenly beaches.
Rubin Steiner
Over the last twenty years, Fred Landier from Tours has shaken up the codes of disco, post-punk, hip-hop and techno, whether on stage (in a group or solo) or on his numerous albums.
Producer, remixer, DJ, videographer, lecturer, he also makes music for theatre and contemporary dance, as well as performances with writers. He also plays bass in the band DRAME and forms the duo CAMPING CAR with Ms. Douze (who plays synth in the Rubin Steiner Trio on stage and who also designs his record covers, as well as the cover of "Banananas").
The Dictaphone
Multi-instrumentalist, great specialist of the English and American proto-punk-DIY movements of the 70s and 80s, Jérémie Morin has made 10 albums since 2009 under the name of The Dictaphone.
Released on European and American labels, his records navigate between garage, post-punk and experimental music, with a freedom inherited from some of his heroes, like Brian Eno, DEVO or The Intelligence.
He is also the drummer of the Rubin Steiner Trio on stage, and the drummer of the disco-krautrock band DRAME.