Rozi Plain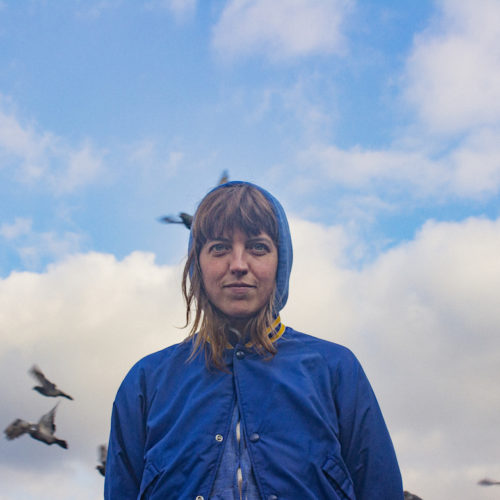 What A Boost
—
Out April 5th 2019
—
Memphis Industries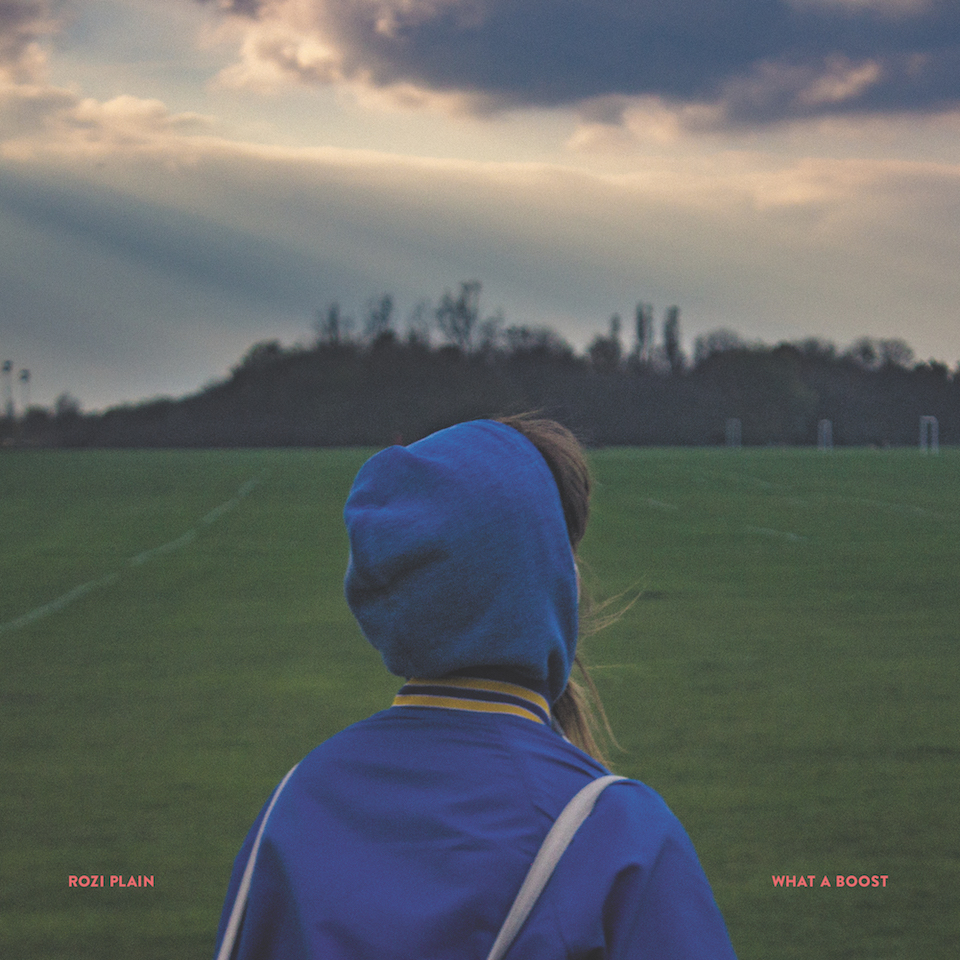 The music of Rozi Plain has always felt like a freeze-frame. A colourful and graceful snapshot of the world, paused, suspended in time, and then gently toyed with, like stepping out of the linear world as we know it. Wide awake in dreaming. There have been three records over the past decade, each one just like this, alluring and beguiling in the delicate nature through which they exist, as if one wrong move could lead the whole thing to collapse in on itself, sending you tumbling back to the real world at any given moment.
Her brand new album, 'What A Boost', carries the same sense of exquisite elegance but is an altogether different, and distinctive, journey. One, in fact, that was inspired and informed by just that: of travel and passage, of the unique inspiration found in different and differing people and places. Of movement and motion. Of journeying.
Tweaked and refined during a year spent touring the world playing bass in This Is The Kit, 'What A Boost' nurtures its homely roots and then blooms into a record that isn't strictly about life on road but is undoubtedly, and beautifully, shaped by it. Textural, repetitive, propulsive, the whole piece plays out like a soundtrack to the world flying past the window; all of the shapes, colours, sights and sounds, flickering fast as we try to take as much of it in as we can.
'What A Boost' is also the product of the singular spaces within which it was created. First there was the Old Dentist's Studio around the corner from Rozi's home in Clapton, where many of the initial ideas were first conjured. Then there was an RAF base in Suffolk where some of the songs began to come to life. A day off on tour in L.A enabled a fruitful days recording three songs (Swing Shut, Conditions and Trouble) with Chris Cohen (Deerhoof, Cass McCombs, Weyes Blood). Then back to London, where the album really came together at The Total Refreshment Centre, a somewhat legendary fixture in the flourishing London jazz scene. Rozi's previous album, Friend, was the first to be recorded there. "Since then the TRC became part of my life. A great community of artists and musicians getting stuff done, making proactive moves," enthuses Plain. Naturally she returned there again for 'What A Boost', shortly before its closure as a live venue in 2018 due to intervention from Hackney council.
Suitably then, the record is imbued throughout with a sense of freeform adventuring, small seeds that grow into something far greater thanks to repetitive jazz-like patterns of the guitars, and gently shifting tempos that rise and fall and rise again, crafting a record that is both colourful and complex. Lead track Conditions sets a perfect tone, the song as magnetic as Rozi has ever sounded, blending shuffling, skittish percussion with sparkling guitar lines that drive the whole thing forward. Swing Shut is a gleaming concoction of heady groove and jubilant colour, while stand-out Dark Park offers something even more hypnotic, a shifting, fascinating ode to the "wafts of change that can suddenly hit you," as Rozi herself explains it: "Like when the seasons change and you suddenly remember your whole life at that time of year. The record culminates with a studio recording of When There Is No Sun, Rozi's much-loved Sun Ra cover; a staple of her live set for the past couple of years and a big influence on her more recent workings
Another key facet of 'What A Boost' is collaboration. Inspired by her invitation to participate at 2018's PEOPLE festival, a week of one-off collaborative performances devised by Bon Iver's Justin Vernon and Aaron Dessner of The National, Rozi opened up her new record to a number of different minds, each of them imbuing the work with little touches of their own magic.
"It's so great to work with other people that you like and trust, and allow yourself to let things be taken to places you wouldn't have been able to," Rozi says of this process. "I think there's probably a lot of learning and trust you have to do with yourself before you can trust other people. Learning to be brave and not being too attached to certain things is all part of the collaboration curve."
Co-produced by regular drummer Jamie Whitby Coles, the record also features fellow live-band members Neil Smith, Amaury Ranger and Gerard Black. Elsewhere, Rozi opened up her new work to a host of friendly and familiar faces, with 'What A Boost' boasting informed playing from the likes of Sam Amidon, Rachel Horwood (Bas Jan, Trash Kit), Joel Wästberg a.k.a. sir Was, Raphael Desmarets, Yoshino Shigihara (Zun Zun Egui, Yama Warashi) and Dan Leavers from The Comet Is Coming who recorded and played on experimental highlight The Gap. The album was mixed by Ash Workman (Metronomy, Christine and the Queens) at his Electric Beach studio.
Intricate and meandering, enigmatic and ambiguous, 'What A Boost' neatly sits alongside Rozi Plain's past work, while opening up a whole new world to discover. One that sparkles and pricks at the senses. One that gently reveals more about itself with each passing play, rolling on and on through new vistas and pathways, through places to inhabit and leave behind; a succession of sequences that remind you to recall where you've been, where you are, and where you mean to go next. "Maybe this is a product of being away so much," Rozi questions. "I feel like you do a lot of looking back, looking forward, looking at your life, and looking out of the window."