Rhùn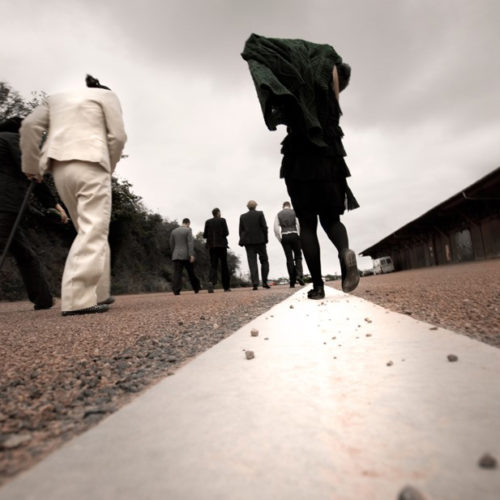 Tozïh
—
Out June 23rd
—
Baboon Fish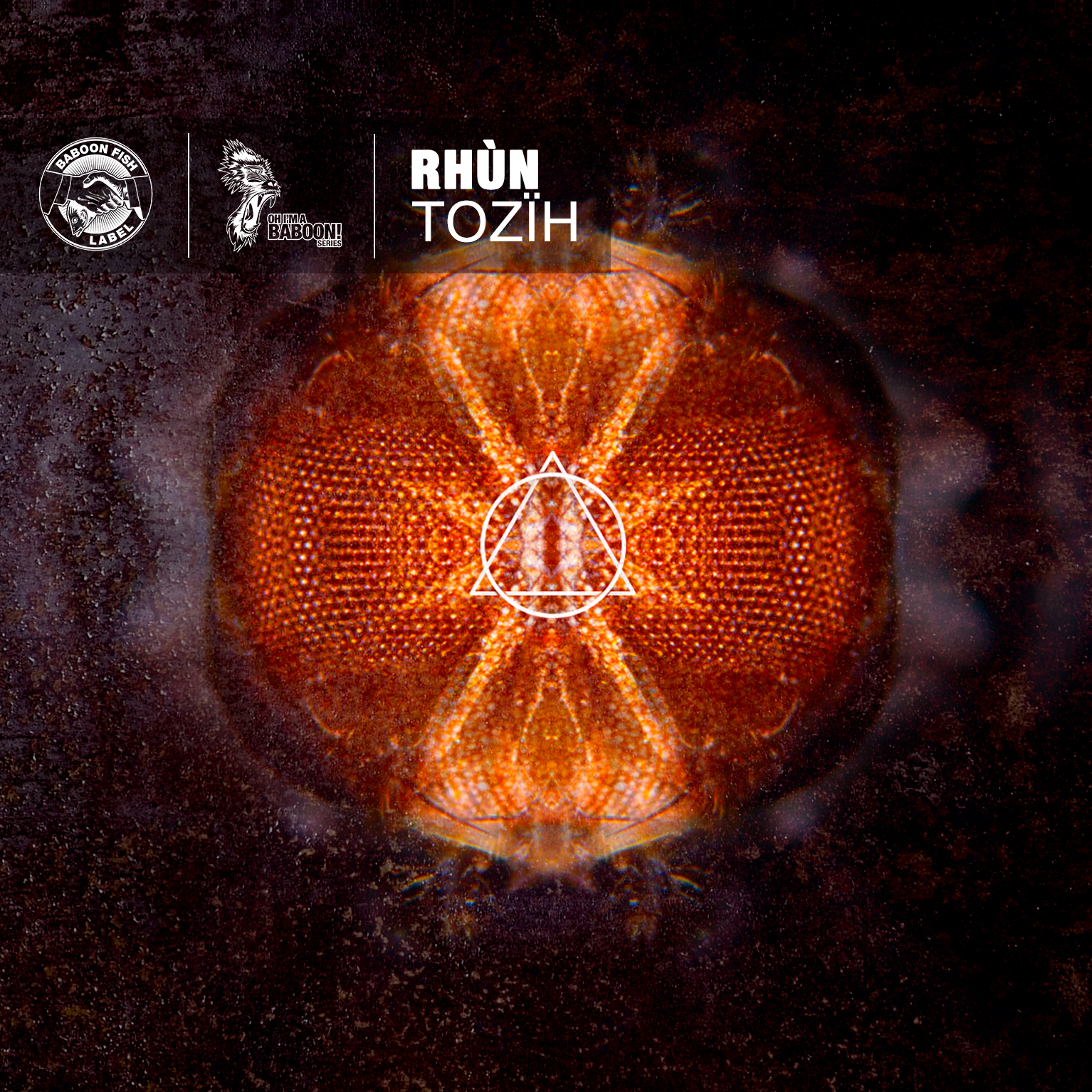 With a crazy energy and a rich and chiseled writing, this jewel of the rock in opposition of zeuhl tradition, raised in the garage'n'roll, will scuttle your headphones, will hack your receivers.
Led by drummer-singer Pierre Lebouteiller (aka Captain Flapattak) surrounded by Kevin Brosse (aka Retsim Käh) on bass and vocals, Fabrice Chouette (aka Chfab Kaouenn) on keyboards and vocals, Charlotte Pace on violin, Ludovic Bunel (aka Ludal Le Chacal) on keyboards and lead vocals, and Jean-Baptiste Rubin (aka Jean Bonhët) on saxophones, Rhùn offers a fiery onirico nightmarish music, a real Argento-burtonesque banquet with composed measures, heady bass riffs, wild improvisations, and indelible lyrical or body-built themes. In short, a dark fantasy: the terrible rigor of a Lovecraft pierced by the surrealist flashes of a Burroughs, the whole drawn by Druillet.
Xikùeh is the language of the group, an invention of Captain Flapattak, with Nordic accents that reminds us of Magma's Kobaïan, and that sung with four voices adds power and decorum to an original, offbeat and strong universe,
Already author ten years ago of a first album "Ïh", which was praised by the specialized press and allowed him to open the stage for Magma and to play with Gong in Germany, Rhùn comes back with a second album "Tozïh" which will be released in cd and digital format on June 2, 2023. Tozïh is the first volume of a diptych, the second volume "Tozzos" will be released during next winter.
The members of Rhùn all have multiple projects. From indie rock, even hardcore, to jazz and improvised music, through progressive rock, it is the combination of all these styles with a zeuhl and rock in opposition base that has forged the musical identity of the group. Identity summarized under the name: fanfare of chaos. Let's mention among other projects: Alco Frisbass, The Orvalians, This Wave looks like a wolf, Unik Ubik, More Soma, Louis Minus XVI, Mosca Violenta, Hey Ho Anonimo, Flap Stahl, Theusz Amstrad, etc. Let's finish the recipe by mentioning their influences. The great names of zeuhl and rock in opposition as Magma, Weidorje, Present, Shub Niggurath, Eskaton, Guapo. The progressive references: Soft Machine, King Crimson, Zappa, Gong. Jazz with Coltrane and Sanders, or krautrock with Can and Amon Düül II among others.
Only three tracks make up this new opus. Any fan of progressive rock will not be surprised, for the others it can be a jump in the unknown, far from the usual formats and sounds… From the beginning of the album with its masterpiece "Emëht Um Rhët Sam" and its 21 minutes, Rhùn reveals itself in an uninterrupted cresecendo mixing jazz, psychedelia and acoustic trance. It is first mysterious and almost noisy during the introduction, then gives way to a fusion and free improvisation à la Miles Davis "Bitches Brew" period, to finally blossom on a zeuhl mechanic based on an unbreakable rhythm and a belligerent bass riff which will only accelerate until the second track and whose repetition carries away and hypnotizes, the whole punctuated by a few verses in French written by the Captain and accompanied by an epic dark theme. The very composition of this piece is, according to the band, mainly inspired by "De futura" of Magma.
"Sédlag Rhëvé" and its 11 minutes, as for him, is a more sinuous and playful course. More psychedelic still, where the offbeat humor of the group appears. The vocal line of the introduction and its riff can remind us of Gong, followed by a wild free rock improvisation where the saxophone is fierce and the rhythm is crazy. Then the composition makes a short passage by the serial music, and the noisy improvisation to the Zappa. After that appears a doomsday riff like Black Sabbath with krautrock colors due to the interventions of the violin (Amon Düül). Then it's the fanfare of chaos that appears with a kind of decadent and rumbling rhumba of bass and baritone sax, a keyboard that riffs like a guitar when the other one plays space-rock imprecations, a vocal and a violin inhabited by the same frenzy, the whole propelled by a Vanderian drum kit, and to close this moment a sax-violin theme that brings us back to Zappa once again. Then it is the appeasement, but an appeasement where resides an underlying tension, where the sounds get distorted, lost…
"Eripme Cirtcele", the last track of the album, puts even more emphasis on the cartoonish side of this music. No dead time, 5 minutes for a summary of the album, humor, riffs, improvisation, groove, everything is linked in this composition with drawers that we open and close on the fly. Surprising from beginning to end but with this impression that once the start is given, it goes straight ahead.
Convoluted writing and high energy, just like the whole album.