Princess Chelsea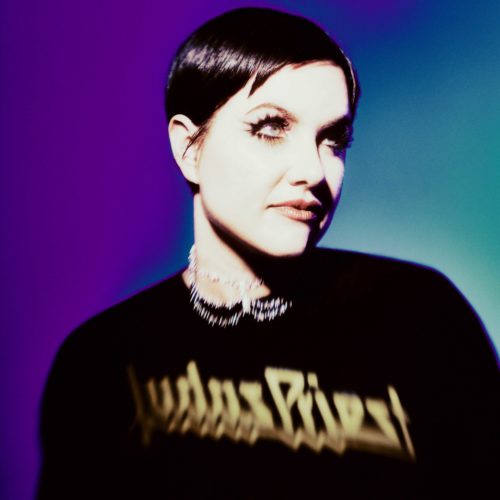 Everything Is Going To Be Alright
—
Out October 07th 2022
—
Lil' Chief Records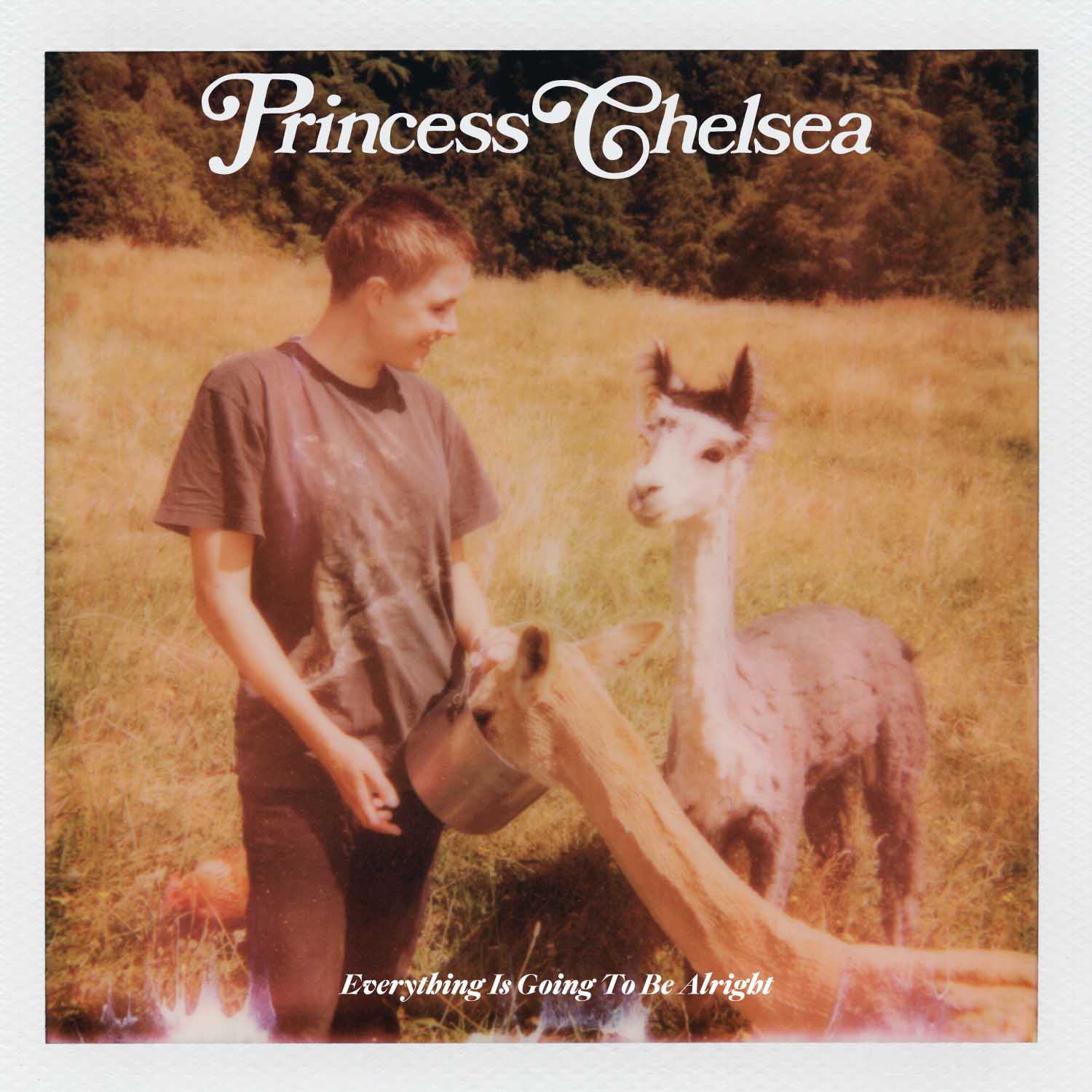 The name Princess Chelsea started off as loving teasing almost 15 years ago. Her bandmates from Auckland's Teen Wolf "were being sarcastic, because when we were on tour I was often looking really dishevelled, and they would joke that I was a princess."  Chelsea took on the princess title, and complicated it playfully. Hers is a partial yet whole-hearted embrace of femininity which emphasises the aesthetic labour of beauty, and unsettles it.  In Teen Wolf she began working her classical training as a pianist into New Zealand's underground music scene. Subsequently she lent this talent to indie pop outfit The Brunettes.
In 2011 Princess Chelsea's full-length bedroom recorded debut, Lil' Golden Book, was released by kiwi label Lil' Chief. A "musical fairy tale," its songs follow her youth and coming of age in Aotearoa New Zealand. Baroque arrangements of nostalgic synthesisers and chamber pop instruments sometimes explode into psychedelia, layered over with innocent vocal melodies and lyrics. Chelsea's debut defined her knowing poise and ornate synth-pop atmospherics and wiith its original release, Chelsea made a series of DIY videos which became YouTube hits. 'The Cigarette Duet' video featured Chelsea in a pink wig and heart shaped sunglasses beside Jonathan Bree (The Brunettes) in a hot tub. Its viral popularity cemented her cult status and garnered attention in mainstream press. The Guardian named her "The new band of the day." The video has resurgenced on TikTok, pushing views over 75 million. But Princess Chelsea is more than an internet sensation. She has a steadily growing, loyal fan base spread around the world, to which she connects through touring and social media.
Lil' Golden Book was reissued for its 10th anniversary as a limited edition package in 2021. A golden vinyl was accompanied by a collectible A1 poster, reversible cover art, gatefold artwork with lyrics and a foiled golden spine. It is a love-letter from Chelsea to her dedicated fans. For some this will be nostalgic, for others a new chance to own the album.
Lil' Golden Book was followed by The Great Cybernetic Depression in 2015. In these ten tracks, layers and layers of synths set the scene for an epic sci-fi opera. In its fantastical near (and retro) future, the world is immobilised in depression brought on by technology. With unconventional song structures, and a baroque flair, the songs are more like compositions than one might expect from synth pop – glittering with Chelsea's classical background.
In 2016 Chelsea released Aftertouch, a collection of covers recorded between 2010 and 2016. The selection, chosen by their ability to "move me emotionally" gives insight to Chelsea's musical palette and development. Songs by Nirvana, The Beatles, Interpol, Lucinda Williams and Marianne Faithfull are given the Princess Chelsea treatment. The title track was written by fellow kiwi synth musician Disasteradio. It is an ode to their shared medium, referring to sustained pressure on keys.
In 2018 came The Loneliest Girl, with Chelsea returning to songwriting. The album foreshadows Nikkel's breakdown, examining the loneliness of a strong work ethic and the pull of artistic satisfaction. Here, adult issues and social commentary are presented in a light and sometimes childlike manner. In closing track 'All I Need To Do' Chelsea attends a Springsteen concert feeling both insecure and inspired. She reminds herself "All I Need To Do is make the music and try to be true". The Loneliest Girl marked a turn away from synth-heavy production, instead returning to the eclectic pop sound of Lil' Golden Book. She captured moments of inspiration, madness and spontaneity, through single take recordings, free form waxing lyrical, yelling, collages of guitar shredding and sketches recorded in under an hour.
This slightly looser attitude to recording is developed further in forthcoming Everything is Going To Be Alright. The new album is an exemplar of her singular Princess Chelsea vision, her strength as a collaborator, and as a live performer. For this album, Chelsea's instrumental arrangements are inspired by her live band, whose interpretations of her bedroom recordings have produced a legendary and somewhat surprisingly 'heavier' show than what one might expect.
'The Forest' recorded live in one take with Chelsea and full band at Auckland, New Zealand's beloved 'The Lab' showcases dynamic walls of guitar and an impassioned vocal performance. It is  a striking deviation from her output so far providing further introduction to what she has termed her 'guitar album'.
Chelsea's skills as an arranger and producer are on full display throughout the album but often this is in the form of intricate guitar arrangements that nod their heads to The Cars and the Breeders (Forever is a Charm), and classic New Zealand Flying Nun bands of the 80s and 90s (Love is More). While the album marks a significant musical development, her trademarks are still here – classic 80s Synths (Yamaha DX7, Roland D-50), layered melodies, orchestral instruments, dreamy vocals, twisted pop that has often drawn comparisons to Julee Cruise or Enya.
Standout 'Forever is a Charm' with it's minimal groove based guitar arrangement is reminiscent of The Motels, before it movies into a Breeders-inspired chorus of "When you're with me, I feel like I could die / Die / Die / Die." The loud-soft pop song has never been more funny as Chelsea describes the track which could be mistaken for a love song as being about "boring fake people".
'Love is More' is a jangly guitar pop gem that presents as an ode to the Flying Nun guitar bands of New Zealand. It's lyrics seem basic at best until you realise by the second verse that it's actually about the complexities of an abusive relationship. This makes one ponder the meaning of the chorus "Love is much more than a beautiful feeling".
Guitars take a dreamier tone on 'Dream Warrior' which is an example of a classic Princess Chelsea arrangement that has often drawn comparisons to Julee Cruise and Enya. In true princess fashion, shimmering lightness is used to illuminate darkness when she sings "Truth be told I don't wanna grow old, but I wanna grow old with you".
The album is framed by twin title tracks, and between them, Chelsea begins and ends her personal journey of healing. It is a sincere yet unsettling album, which builds tensions and releases them. Cinematic opener 'Everything is Going to Be Alright' is a marriage of 60s girl group style pop (think Shangri-La's) and bedroom doom. Chelsea's favourite trick of delivering earnestly happy lyrics over a minor sets an unsettling tone and suggests she doesnt necessarily believe what she is singing.
The closing title track 'Everything is Going To Be Alright Pt.2' was recorded in collaboration with band member Joshua Worthington-Church on guitar and bass, and is an epic 6 minute ode to personal recovery. Beginning as a sparse vocal peformance set against an organ in a minor key, it suddenly moves into cascading canoned vocals set against major chords that cleverly release into an introspective and beautiful alt-country tinged power-ballad. Chelsea has never been more sincere or vulnerable and when she sings "I think of you sometimes / And it makes me feel blue / Then I walk outside / And everythings gonna be alright – we finally believe her.