POLIÇA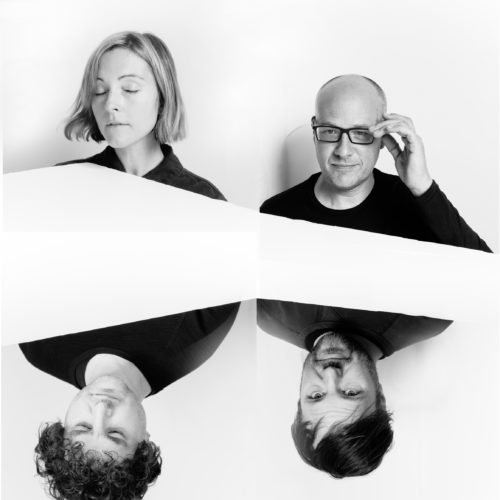 Madness
—
Out June 03rd 2022
—
Memphis Industries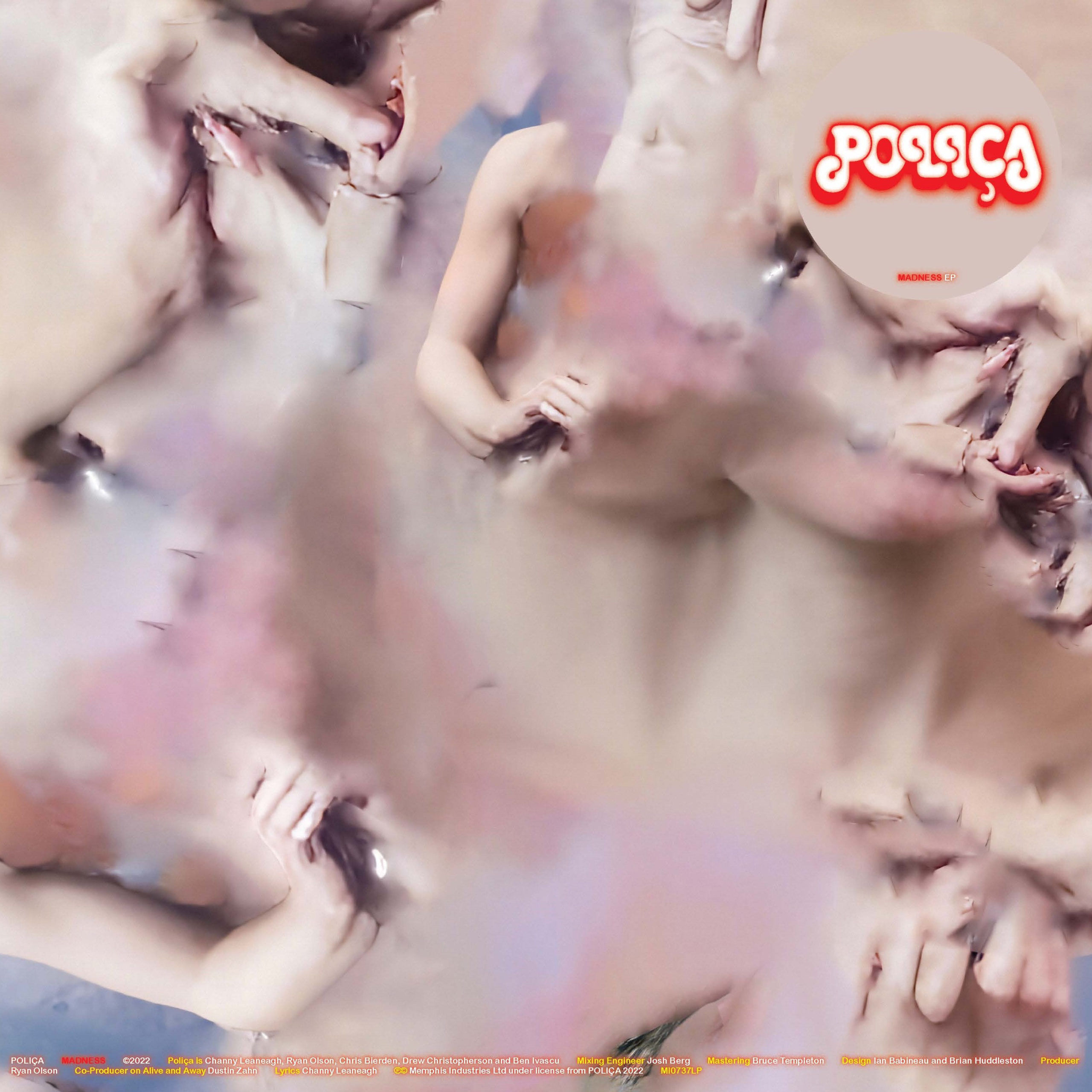 POLIÇA, the Minneapolis-based project of singer, Channy Leaneagh, producer, Ryan Olson, bassist, Chris Bierden and drummers, Ben Ivascu and Drew Christopherson have announced their new album 'Madness' is due June 3rd via Memphis Industries.
The first single from the album "Alive" is out as the first taster and Channy says of the track "Bad things happen, the fire goes out; even with the best flammables it stays dark until nothing matters becomes the fire itself."
Recorded mostly from 2020-2021 in Ryan Olson's Minneapolis studio with lyrics written and recorded by Channy Leaneagh, Madness is an experimental expansion of the 4 piece family band of Chris Bierden (bass),
Drew Christopherson and Ben Ivascu (drums) to include the anthropomorphic production tool  "AllOvers(c)", designed by Olson and fellow producer & sound-artist Seth Rosetter. Madness continues within the collaborative enclave in which Poliça resides and includes co-production by Dustin Zahn Alex Ridha and Alex Nutter. The lyrics and startling artwork  for Madness are summed up by Channy as follows: "I am here for you all and I am never trulymyself here. I am her for you all and I am never truly her".
POLIÇA began in Minneapolis in 2011 when singer Channy Leaneagh started collaborating with Ryan Olson, the producer of Jagjaguwar signed soft rock collective Gayngs, on a new batch of synthesizer and percussion-heavy arrangements. Channy was in the process of emerging from a personal and creative break up, with this informing much of the lyrical content of the songs.  The resulting debut album, 2012's Give You The Ghost, immediately garnered international acclaim, with Rolling Stone hailing it as "the sound of heartbreak and celebration happening simultaneously" and Q praising it as "a bewitching, urgent, magical debut."  Bon Iver meanwhile declared that POLIÇA were "best band I've ever heard" and Jay-Z weighed in with a co-sign.   The record became known for Channy's electronically manipulated vocals (using a TC-Helicon voice processor) that lent the album much of its uniqueness as heard on tracks such as Lay Your Cards Out and Dark Star.
The quick success of 'Give You The Ghost' brought with it a heavy touring schedule and an itch to keep creating. Taking just a few months off from the road, the band ventured into the studio and came out with their follow-up, Shulamith, named after radical feminist Shulamith Firestone, in the fall of 2013.  The record featured stand out tracks "Tiff" featuring Bon Iver's Justin Vernon and Chain My Name a moment of sparkling electronic pop on a record of darker sounds and themes than their debut.  Interestingly the album's cover was banned by Apple Music requiring them to heavily pixelate the image of a woman dying her hair red.  Shulamith was another critical hit with MOJO saying it "proves that intelligent pop music still has the ability to seduce and enthral" and, bolstered by a live line up of dual drummers Drew Christopherson and Ben Ivascu and bass and backing vocals from Chris Bierdan, POLIÇA conquered massive festivals around the world from Coachella to Glastonbury in addition to performing on Late With Jimmy Fallon and multiple slots on Later With Jools Holland.
There followed a period of recuperation back home in Minneapolis in which time Channy and Ryan started a family.  Slowly songs appeared, influenced by motherhood and the growing social unrest in the USA.  The resulting album, 2016's United Crushers, named after tags that appear on many abandoned buildings around Minneapolis, was a crisper, less bleak affair as demonstrated on lead single Lime Habit.  United Crushers was also notable for having band members Drew, Ben and Chris contribute more to the recording and, with the vocal processing dialled down, the album had more of a live feel.   As with the previous two albums a whirlwind of touring, festivals and media appearances followed.  Channy became an in demand featured vocalist, performing on releases by Lane 8, trance DJ Sasha and Leftfield's Alternative Light Source album.  POLIÇA also worked with Berlin neo-classical collective s t a r g a z e, an intriguing musical pairing brought about by their involvement with Aaron Dessner and Justin Vernon's collaborative PEOPLE (now branded 37d03d0) collective. The resulting highly experimental album Music For a Long Emergency was released in 2018.
In 2018 POLIÇA began work on their fourth album but near tragedy followed. As Channy was clearing snow from her roof she fell and had to physically drag herself into her house to call for help.  She had smashed her L1 vertebrae and battered her spine, leaving her in a brace with limited mobility for months.  While recovering, Leaneagh's doctor told her to focus not only on physical healing, but to meditate on the mental act of healing as well – working to erase the anger, regrets, and fear she felt about her fall.  On the resulting LP When We Stay Alive, released in 2020, Channy realized the power in restructuring her inner self.  POLIÇA managed one European tour on When We Stay Alive ending in Portugal in March 2020 before the pandemic hit.
The songs on the new 7 track, 31 minute release Madness are something of a companion piece to When We Stay Alive and represents a potential end point to the first phase of POLIÇA's existence.