Oneohtrix Point Never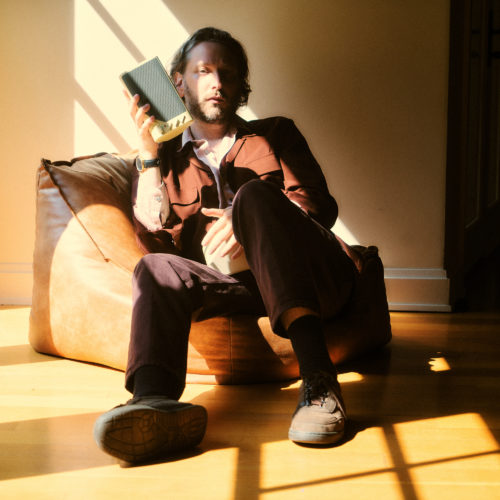 Again
—
Out September 29, 2023
—
Warp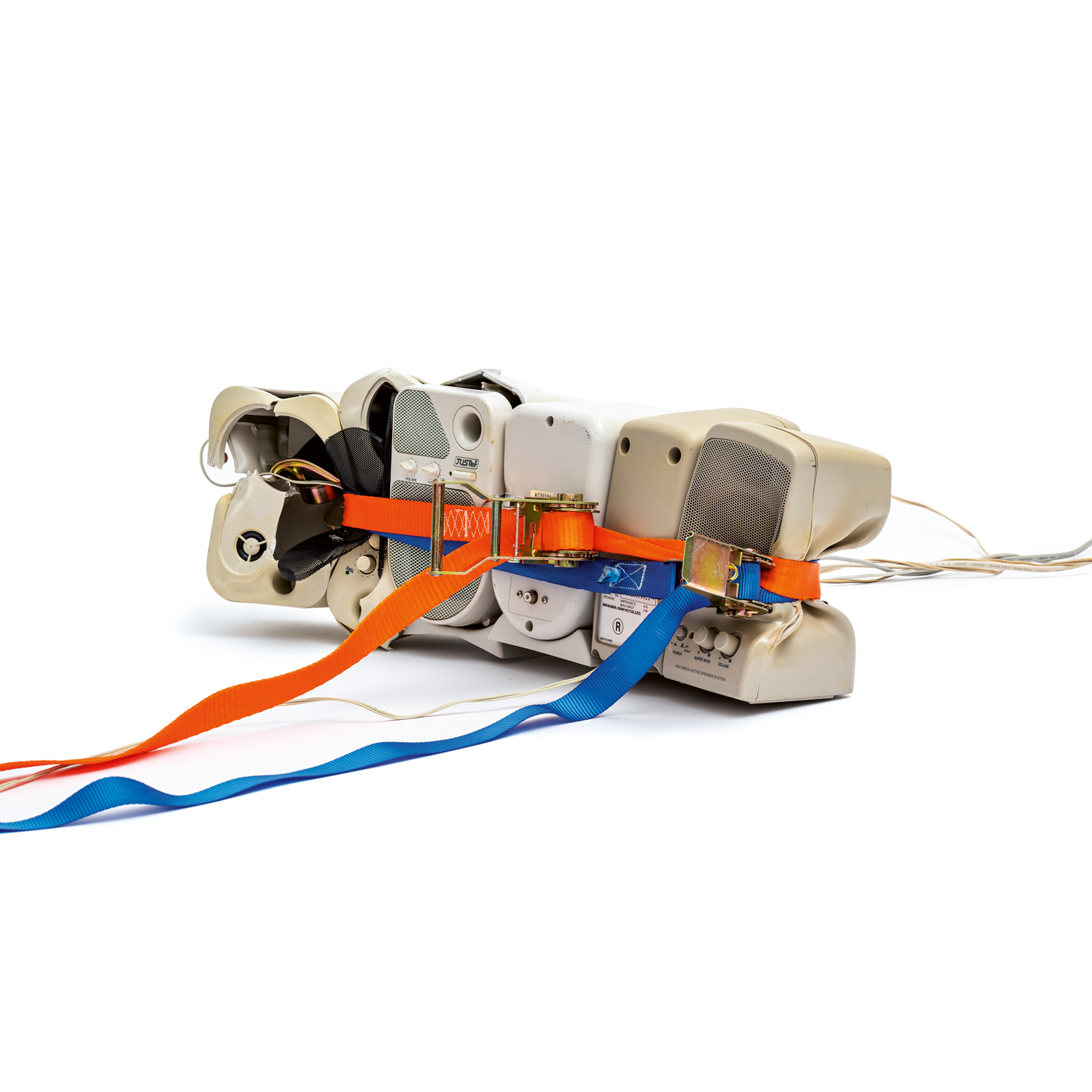 The music of Oneohtrix Point Never has always been speculative. Speculative in the sense that each of his albums operates like a space-and-time-bending fiction. This is music as fable, quest, or utopia.
Daniel Lopatin is often known as Oneohtrix Point Never, but has gone by a few other names in the past. His is a sublime art propelled by a nuclear-strength imagination, which results in music that feels like a Hieronymus Bosch painting, with irreal and riddling images, elaborate metaphors, shifting perspectives and polyphonic textures. Lopatin has the uncanny ability to make a system of buckwild mythology feel thrillingly alien and coherent simultaneously. Take, for example, his 2015 release, Garden of Delete, which had a fan-site for a non-existent band, a fake interview with a teenaged alien named Ezra, and a miasma of videos, blogs, and Twitter accounts that plunged 20,000 feet down the uncanny valley.
Actually, each version of OPN has routinely felt like an intergalactically exotic experience. He was Chuck Person in the late aughts, chopping-and-screwing pop's plasticity into numinous masterworks he called Eccojams (which incidentally blueprinted the genre of vaporwave.) Before that, he was a kid at Pratt, mused by his Greater-Boston-by-way-of-Russian-Jewish-emigré childhood, making cassettes that somehow harmoniously blended noise music and New Age of the ilk of Pure Moods. He mutated into Oneohtrix Point Never in 2007, shifting something tectonic in the zeitgeist with 2011's Replica, before signing to Warp to release R Plus Seven, the aforementioned Garden of Delete, Age Of and 2020's freakout-in-4D, MagicOneohtrix Point Never.
Art installations and salutary performance stints followed (unimaginably – or maybe very imaginably – he toured with Nine Inch Nails and Soundgarden in 2014), and he became noted for his collaborations. Pairings and partnerships read like a litany of the most fascinating artists this side (or that side) of the '10s: ANHONI, James Blake, David Byrne, Ryuichi Sakamoto, Tim Hecker, Eli Keszler, Weyes Blood, Kelsey Lu, Arca. He was musical director for the halftime show at Superbowl LV, co-produced The Weeknd's latest album Dawn FM; scored films by Sofia Coppola (The Bling Ring, 2013), the Safdie Brothers in Good Time (2017), and, famously, the soundtrack to the Adam Sandler-fronted Uncut Gems (2019) – an OST that summoned one of the most intensely compulsive moods ever committed to screen. He seems to forecast the future – or what will be future-thinking – with scary reliability.
Again is his tenth studio album. It is, as Lopatin says, part of "a speculative autobiography," or a continued idea: a sort of sequel to Garden of Delete's expansive, layer-cake lore, though shorn of conceptual weight. It's a vision of OPN, raw and uncut.
The cornucopia that makes up Again is an expression of a life that tries to figure out what it's working towards. It asks itself: How can repetition yield transformation? What changes, and what loops? To make sense of the welter of the past, Again approaches his own history by purgation, and we get a spellbound backwash of languages, sonic systems, paranoias, what's remembered and what's forgotten, all presented in a fritz of interconnectivity.
If previous albums explored a crescendo in his life – a way to think through for the alienation of teenhood, and all the private glory of first making contact with music as a magical act – they crested the zenith of the Oneohtrix myth. Again is a further attempt to collaborate with the younger version of himself, to plumb a version of his young adulthood that wasn't making all of this music necessarily, but perhaps would've. "Now, I hope now he will," he says. "Now I'm completing a picture that that boy started. The music of a potential then, that transforms me today."
Again is a transmission. When Lopatin began making music, the world was awash in post-rock – a genre that operates in a totally foreign way of experiencing and elongating time – and got to thinking, well, what if I thought like that? As he made his music through his own history, which decisions foreclosed some realities? What did he decide to make, and why?
The appropriately-titled "Memories of Music" is nothing like post-rock, but it memorialises its ideas: it's a baroque masterwork of finely tooled sound, giving us a space in which time moves neither left or right, nor up and down, but everywhere – pausing it, freezing it, and lingering in the what-ifs that it ceaselessly offers. What if, for instance, Sonic Youth's Lee Ranaldo performed on the track? And what if Jim O'Rourke's capacious talent was deployed on the album as well? What if we had Xiu Xiu, and Robert Ames of the London Contemporary Orchestra waving his baton at the NOMAD Ensemble to re-create the orchestral arrangement of "Elsewhere?" What if OPN's stew of AI saliva-spray, guttural gibberish, prog rock, off-speed kosmische, sundry crescendocore, ambient glitch, and dustbin soundtracks was mixed in modes of nostalgia, or something like it?
Again is a record of time annexed, pivoted from its source point and re-oriented into a direction that simulates what could've been at the point of no return. Again likes to pretend a sense of coherence's trappings, to smuggle in wild speculations. "Every record I make is kind of like a self-bullshit test," he says. "To make sure I'm still enchanted." It goes beyond sentimentalizing. Again is an electronic fantasia. Fantasies of who we are and were — or, maybe, better, what we would like to be capable of feeling.