Oiseaux-Tempête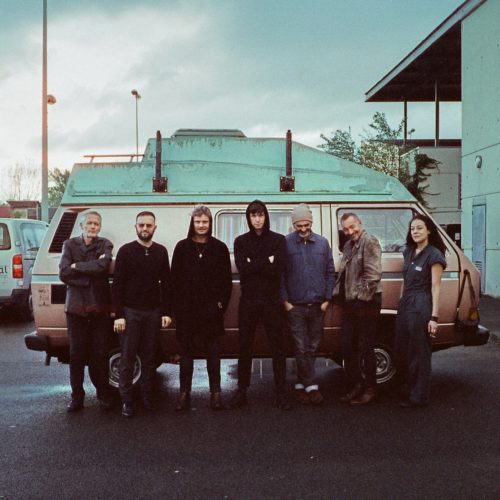 WHAT ON EARTH (Que Diable)
—
Out October 28th 2022
—
Sub Rosa / NAHAL Recordings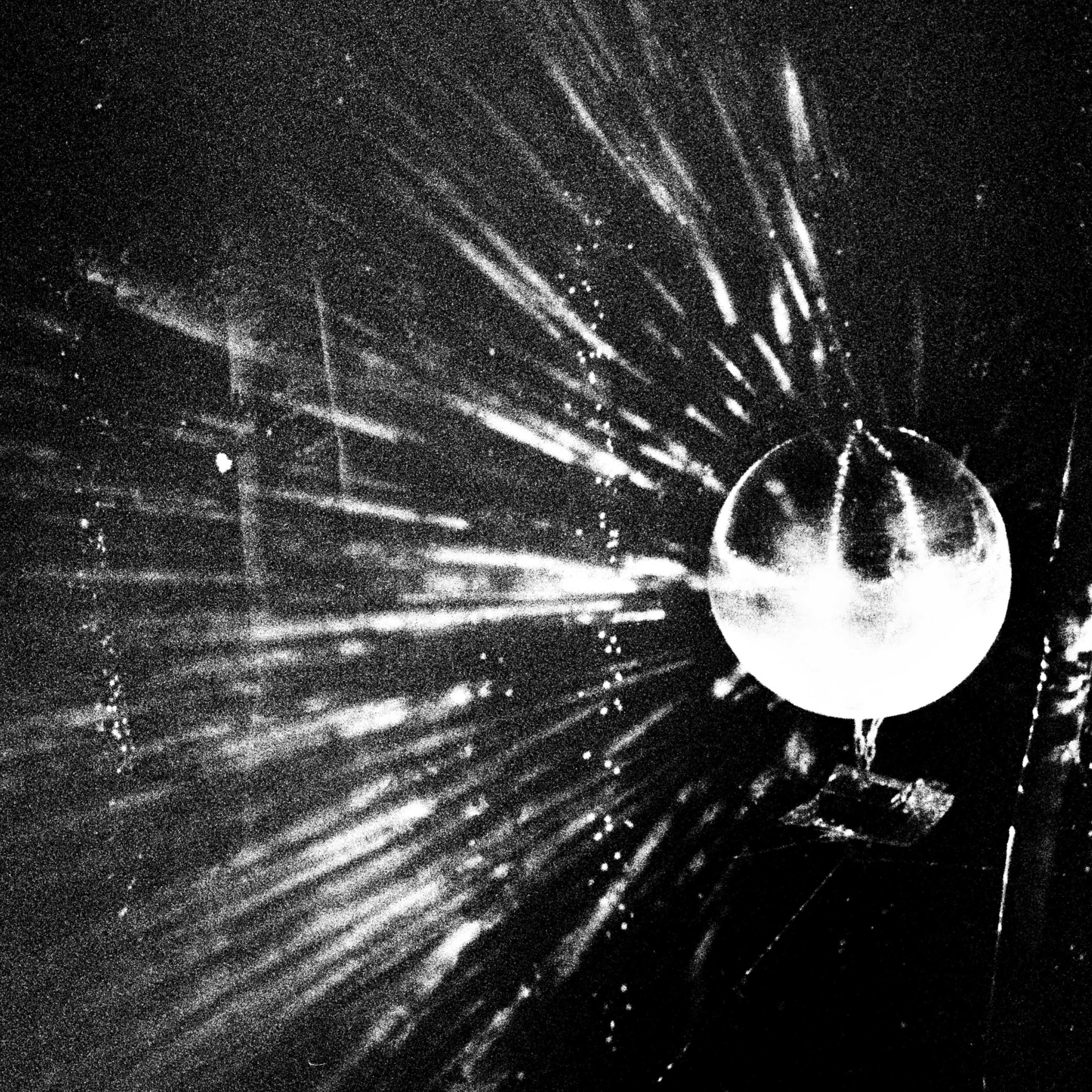 For almost a decade, Oiseaux-Tempête has been slipping through the cracks of any music genre or definition one tries to apply and perhaps it is because, like the wild and furtive creatures that escape all tracking, it disappears then is reborn under new forms, sketches playful mirages where we eagerly come to collide. Not quite a collective nor a conventional band, Oiseaux-Tempête rather takes the form of the radioactive nucleus of an atom whose electron cloud is in constant mutation. At the center of this polymorphic project, the duo turned trio of multi-instrumentalists Frédéric D. Oberland, Stéphane Pigneul and Mondkopf build dialogues between their own reality, their vocabulary, and those of fellow travelers met all around the surface of the world.
It is often through chance that the creative encounters filling out the procession take place, but there is a common thread that seems to link the collaborators of Oiseaux-Tempête. One could say that they share a deep love for adventures, but more precisely that their being vibrates solely for the shock of the elsewhere, the great plunge in the swampy waters submerging our time. They never trample on new grounds but rather touch them with all the candor of souls who enjoy teaching as much as learning. In the great cauldron of these druids with magic bows, you'll find electronic and amplified music, free jazz, avant-rock, drone, noise, indie, oriental melodies, spoken word, experimenting beyond genres and labels, in a broth that defies the laws of sound cooking. The profane cultures simmering inside are never smoothed out, they burst here and there, like the voices that make them spring forth.
Whether it be in their Mediterranean trilogy initiated in Greece on an eponymous album, then in Turkey and Sicily with ÜTOPIYA? (2015) where layers of field recordings captured in the urgency of crises – political, social, environmental – are combined (the album AL'AN! / Maintenant ! 2017) with improvisation sessions in the studio, in Beyrouth and Lebanon with the best of pan-Arab experimenters Charbel Haber, Sharif Sehnaoui, Two Or The Dragon, Youmna Saba, Tamer Abu Ghazaleh… Then during their foray to Canada at the invitation of Jerusalem in My Heart, where they recorded their album From Somewhere Invisible (2019) in two days in the mythical Hotel2Tango studio in Montreal with Radwan Ghazi Moumneh, Jessica Moss, Jean-Michel Pirès and their regular narrator since 2015, G.W.Sok (historical singer of The Ex). Many other free thinkers of sound and image sometimes complete this storm orchestra as the musicians Gareth Davis, Christine Ott, Ben McConnell, Sylvain Joasson, the video artists As Human Pattern and Karel Doing, the photographers Stéphane Charpentier, Yusuf Sevincli, Frédéric D. Oberland, Damien Daufresne and Gaël Bonnefon. Over the course of these journeys, profoundly instinctive albums shrouded in mystery take shape, in parallel to feverish and incendiary live performances, punk in their urgency to tell the world by blasting the boundaries of space and time.
After having signed the soundtrack of the bewitching Tunisian film Tlamess (Sortilège) by Ala Eddine Slim in 2020, Oiseaux-Tempête immerses us with WHAT ON EARTH (Que Diable) in a collapsed future. A psychedelic/psychological roadmap, the album gathers around Frédéric D. Oberland, Stéphane Pigneul, Mondkopf and Jean-Michel Pirès (Bruit Noir), the voices of Ben Shemie (SUUNS), G.W.Sok, Radwan Ghazi Moumneh (Jerusalem In My Heart) or the electric strings of Jessica Moss (Thee Silver Mt. Zion). If the planetary reality of 2022 looks like a bad spin-off of a pre/post-apocalyptic series, this new record invites us to another kind of anticipative present where the only weapons are poems chanted against the wind.
Ben Shemie – who has recently released the EP 303 Diary on Frédéric D. Oberland and Mondkop's label NAHAL Recordings – opens the projection on Black Elephant and sets the tone for this magnetic dance. With his modulated and processed voice, he spews his spoken word into a robotic and sensual monster on a modular synth loop slashed by heart beats and bursts of electricity, between futuristic hip-hop and a badass addictive ritornello. A fitting introduction to the sensory deluge which follows and will have you spellbound, lost in landscapes both radically urban and deserted. Drum machines, analog synths, percussions, guitars, mellotron, flute, saxophone, vocals, rhodes, piano, violin and electric buzuk come to life in a sort of disaster aesthetic, pushing back the walls of the decor, against the current of any calibrated music.
From the mammoth riffs of Partout Le Feu, progressively thickened by explosive sound textures and sirens ringing the alarm, we levitate on Terminal Velocity, a minimalist interlude with a crepuscular feel that is jostled by the pulsations of the hypnotic Voodoo Spinning and then the call of the dungeon The Crying Eye – I Forget, an electro mystical trance deploying its philters in a troubled moat haunted by the psalmodies of Radwan Ghazi Moumneh. The tempo speeds up in A Man Alone in a One Man's Poem, a meeting of body and mind, of a mechanical energy and a burning breath where G.W. Sok's spoken-sung music sneaks in, before the pastoral crossing of Waldgänger and its forest of electronic chimeras. We dance naked under the comet, ridden by the whirlwind of piano and bass snaking over a drone before reaching the peak of this prophetic vision in Dôme, recorded live acoustic in Oscar Niemeyer's abandoned architectural complex in Lebanon. The echo of an ultimate discharge before the collapse.
Recorded between Paris, Montreal, Lyon and Tripoli and then patiently mixed with Jean-Charles Bastion at the Mer/Noir studio, there is something very spiritual in the nine tracks that make up WHAT ON EARTH in the way they subvert certain images and sacred codes, taking them out of their chapels so that they exist in dialogue with the present. It is a marriage of the celestial and the terrestrial, of abstract ideas and physical impulses, of group energy and deep introspection. The voices rise up, multiplied, like strange calls to prayer from beyond the horizon. In this anti-Leviathan, extremes coexist and brush against each other. The whispered saxophone wavers on a syncopated drum kit, the fragility of the rubbed or struck strings confronts the electronic circuits and it's like a new folklore is springing from these contemporary rewritings. Ancestral traditions, personal stories and esoteric curiosities collide in the rushes of their own science fiction.
Oiseaux-Tempête unveils a new facet of its mythology through a dense work that carries darkness towards the light of day, that rumbles, calms down and warms up again. Like the silhouette of a lighthouse that reveals itself as its torch rises and shines, the powerful beauty of WHAT ON EARTH radiates into an expanding musical cosmos.