Nala Sinephro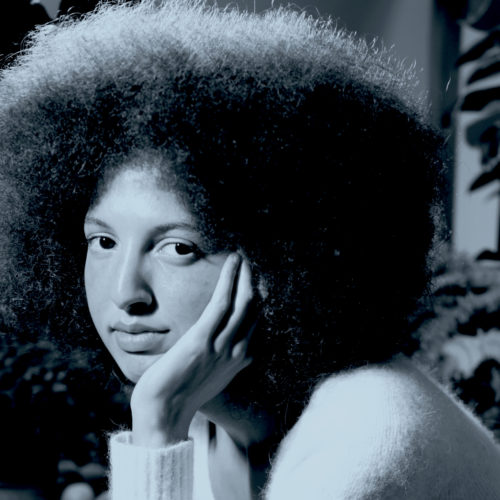 Space 1.8
—
Out September 3rd 2021
—
Warp Records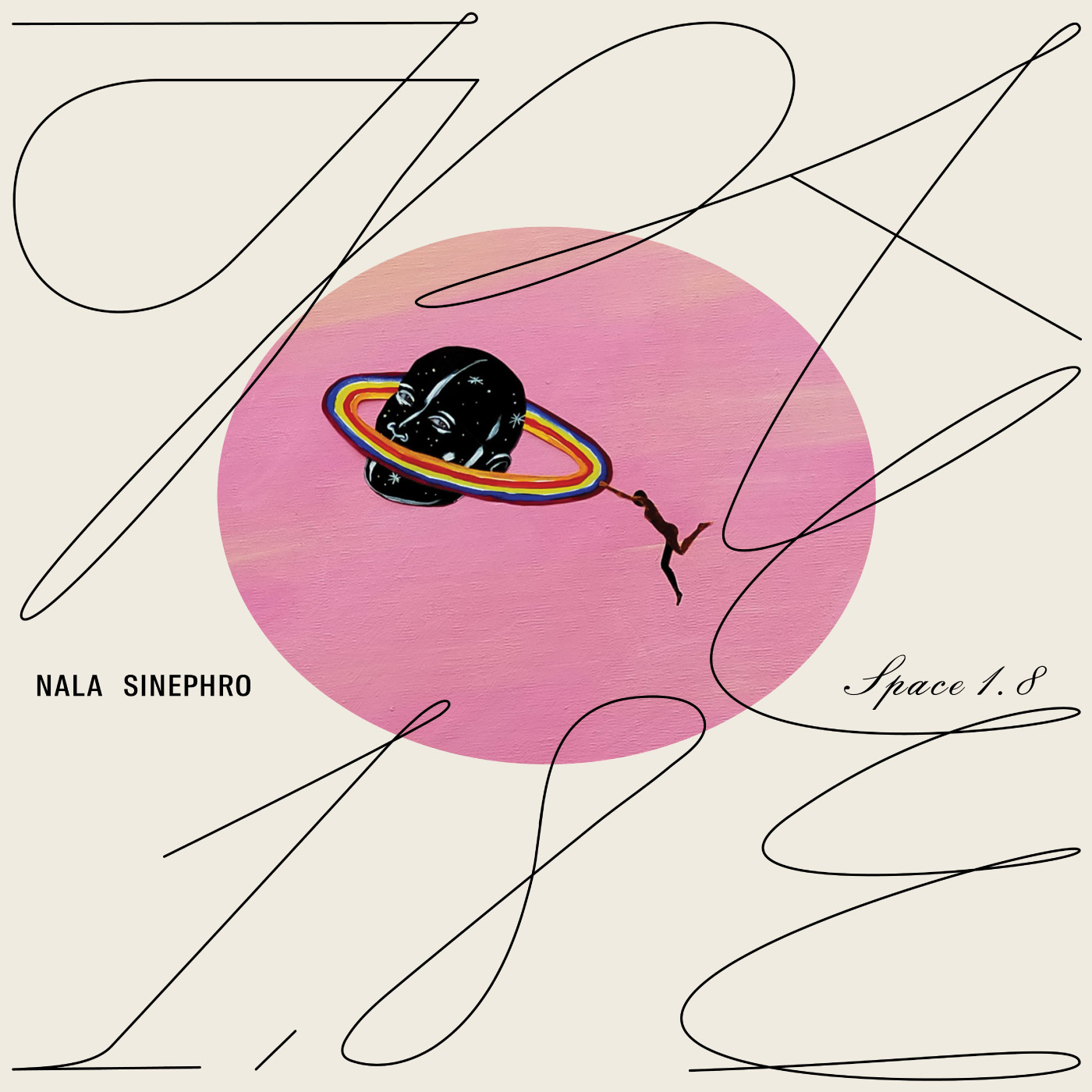 London based Caribbean-Belgian composer, producer, and musician Nala Sinephro will be releasing her much anticipated debut album, Space 1.8. Stepping out on her own with a deeply personal album, this is her first release with Warp Records, released on September 3 2021.
On Space 1.8, we discover Nala Sinephro's unique sound world as she bends notes and tones, weaving them together to craft a place of solace. Space 1.8 draws from Sinephro's interest in frequency and geometry, and is based on the premise that sound moves matter. The album takes shape as a metaphysical structure, where each of the eight curative Spaces is a womb-like cocoon created by Sinephro in service of relief and an affirmative, ecstatic freedom.
The album was composed, produced, performed, engineered, recorded, mixed by Nala Sinephro at the age of 22, who performs on modular synths, alongside pedal harp. Here, Sinephro collaborates with friends, all leading lights from across the UK's jazz scene, including – James Mollison, Shirley Tetteh, Nubya Garcia, Eddie Hick, Dwayne Kilvington, Jake Long, Lyle Barton, Rudi Creswick, Twm Dylan and Wayne Francis. Space 1.8 was recorded across 2018 to 2019 both in Sinephro's house and at the Pink Bird recording studio, a small backyard shed in Wanstead near Epping Forest.
Following electrifying live performances across the London scene, word of mouth quickly spread throughout the UK jazz scene of Nala Sinephro's playing, consequently landing her performances as part of the celebrated jazz night Steam Down, alongside playing with and supporting the likes of Demae, Eun, Coby Sey, Rosie Turton, Robert Ames, London Contemporary Orchestra, Touching Bass, Spitfire Audio, Nadeem Din-Gabisi. She was touted as one of The Guardian's artists to watch in 2020, has garnered support from the likes of Gilles Peterson; and is a resident DJ on NTS sharing monthly selections of celestial sounds.
On the album, Sinephro's work is driven by a fascination with the effects differing frequencies can have on the human body, and layering multiple tunings to explore the alchemical power of sound. Her compositions fuses meditative sounds, jazz sensibilities, folk and field recordings. But beyond genre, sound itself is Sinephro's main preoccupation. Her practice as a composer and producer is rooted in the study of frequencies and the nurturing properties sound can provide – even as a performer, playing modular synth and harp are deeply therapeutic for her.
Each 'space' was recorded in rooms filled with warm lighting. In the making of the album, Sinephro would visualise effervescent colours to tease out it's different frequencies. It's a sensory, synesthetic universe, with Sinephro offering listeners an immersive space of escape. Every track on the record is a first take, recorded in the round, following conversations, food, laughter and meditation. Recordings were made in keeping with planetary alignments, in particular tapping into the creative energy of the planet Venus. There were no set rules, clicks or 440Hz tuning. As she explains, "None of the tracks were recorded at a set tuning and BPM, it keeps it raw". Instruments bleed gently into each other, spilling over into a warm, analogue sound: "it feels easier to speak through the synths and harp when less is more and there are lots of human imperfections".
Space 1.8 draws on Sinephro's interests in physics and psychoacoustics: the practice and study of how humans perceive sound. Moving matter through sound isn't a fanciful or theoretical endeavour for Sinephro. To shift the experience of what happens on Earth, Sinephro looks beyond the limiting constructs that can shape our experiences on it. Turning to her interests in physics, she studied the frequencies emitted by the perseus black hole – a Bb note 57 octaves below middle C and far beyond the hearing range of humans, she says: "I used those concepts to create the album".
The album is a conceptual world of Sinephro's own making, coming from a deeply meditative place, overcoming a tumor meant that in her early twenties, she was confronting the impermanence of her life. Space 1.8 reflects the inner-most thoughts of a young woman enduring health struggles. It became a catalyst for the composer to assess her own mortality. In Sinephro's own words, this album sees her "turning a wound into gold": an alchemical process and experimental exploration into the transformative power of sound – this formed the connecting threads of the album's sonic structure. "Recording the album was deeply medicinal and what my body needed at that time", she says. "I became more focused on the inner workings of the body and created a sonic world that helped me heal".
"Space 1" glows in luminescent yellows and oranges, a warm ground zero, drawing from the many places Sinephro calls home. We hear rich recordings of birdsong, evoking the sounds that filled the Sonian Forest where she used to play as a child in Belgium. "Birds were my first teachers – from their call and response to their intervals and rhythmical phrasings", she says. Sinephro's harp follows their lead, though the track itself was recorded in her house. The track then gives way to more humid soundscapes, capturing the lush mountainous ridges of Bouliki in Saint Joseph, Martinique, where her family reside.
Shrouded in yellow-dark blue haze, "Space 2" is a chrysalis-like space of transition, via the gentle patter of Lyle Barton's keys, the shimmering inflections of Shirley Tetteh's guitar and the serpentine glides between James Mollison's low and high registers on sax, the track's second half opens out to free falling bliss guided by resonating synths.
To head to "Space 3" is to land in a zone of play. The instrumental is a short clip from a 3 hour improvised session with drummer Eddie Hick (Sons of Kemet) and producer/multi- instrumentalist Dwayne Kilvington (Wonky Logic, Steam Down) culminating in a synth driven, particle-splitting, rapture. The burnt orange walls of "Space 4" are adorned with the work of the iconoclast Jean Michael Basquait, and in particular his painting of the Sumerian goddess Ishtar. It's soulful and spacious, with Garcia's soaring vociferations weaving through Sinephro's notations to pay homage to Basquiat's free-wheeling creativity. Elemental sensibilities abound in "Space 5", doused in pink-purple hues and rose scents. Filled with the sound of plasmic synth grooves, it's an incubator fashioned out of electric synapses and delicate neural pathways regenerating themselves in real time. The pulse of the track rests on Jake Long's reworked drums mimicking a heartbeat, reflecting, as Sinephro says, "the active healing of the body, and the awareness of its inner workings".
Born out of another moment of extended improvisation, "Space 6" is a portal recorded deliberately out of tune. Here, deep blues and purples swirl around heady, ascending sax runs and propulsive drums locked into a synthesiser panning from left to right and back again – all focused on one single chord. "Space 7" is a sanctum for devotion and prayer – a track crafted shortly after a summer's meditation, made in the midnight hours. Streaked in hues of gold and pink, it's a solo blend of her harp and various undulating synths, the delicate textures here echoing the sinewed walls she's imagined for each 'space' throughout the album. The album culminates in "Space 8", an enveloping reverie of yellow velvet and new dawns. Here, Sinephro collaborates to produce joyous, billowing streams of concentrated sound stretching to the outer recesses of space. Post recording, Sinephro added ten more layers of harp recorded through her modular synths, eight more modular synth sounds and a seven layered carpet of her guitar playing. The track taps into the cathartic dimensions of sound, building on Sinephro's unique approach to psychoacoustics. Like the album as a whole it balances deep expansiveness with simplicity to reimagine a future of abundance.