Les Femmes s'en Mêlent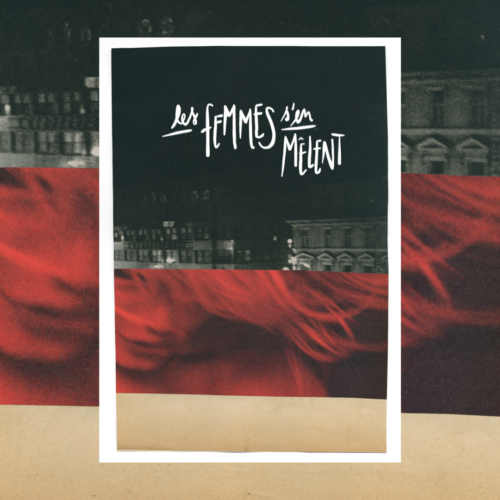 Festival Les Femmes s'en Mêlent 2023
—
from November 28 to December 02
—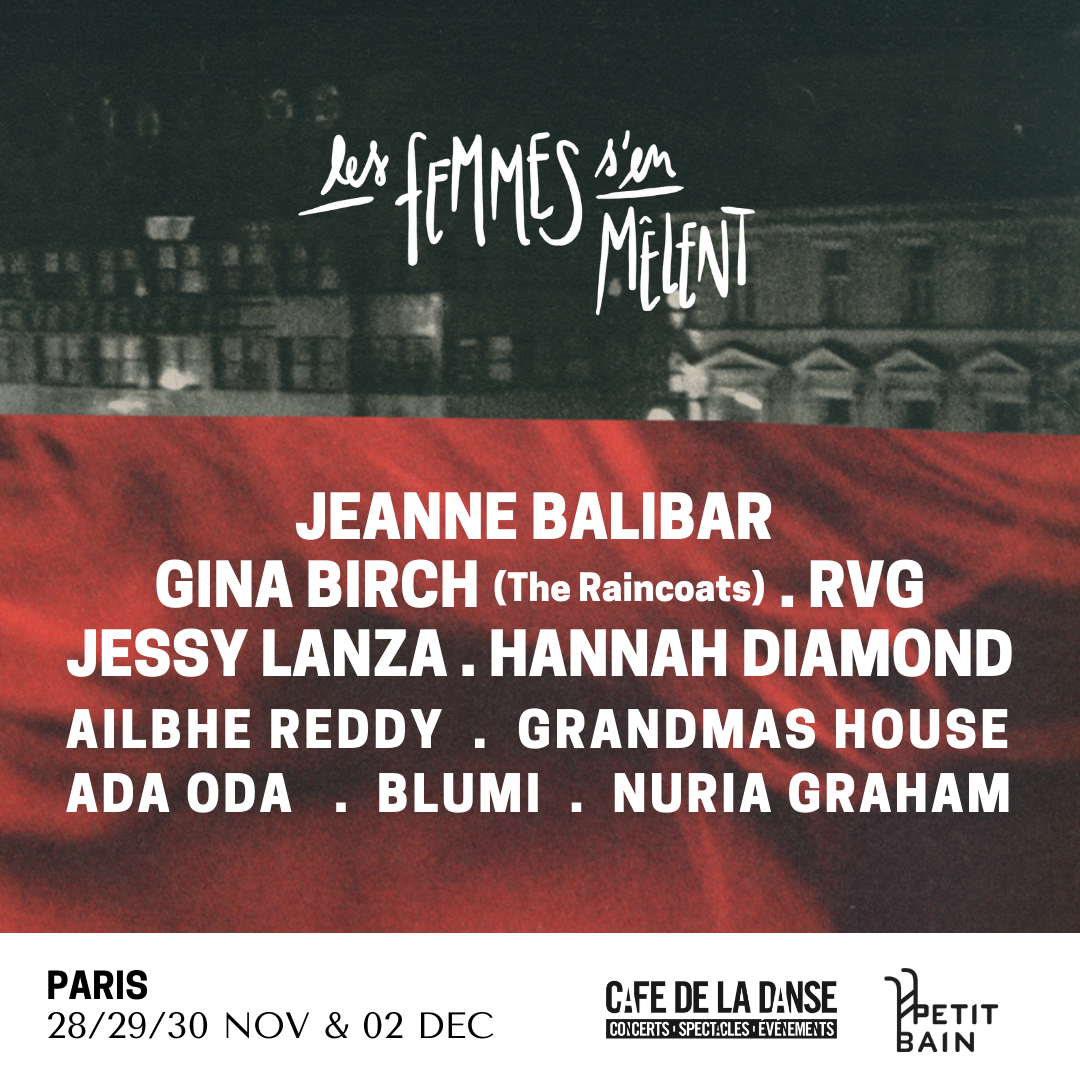 Les Femmes S'en Mêlent (LFSM) festival returns from November 23 to December 08 with an eclectic, cross-generational line-up of national and international artists. There will also be a host of events organised in conjunction with Les Femmes S'engagent program, which aims to promote greater equality and inclusion in contemporary music.
This year, our (very dynamic) French scene will be in the limelight with Silly Boy Blue, En Attendant Ana, Les Vulves Assassines, Juste Shani, We Hate You Please Die… alongside international artists including Grandmas House, RVG, Ada Oda, Ailbhe Reddy, Genn… A program that marks the return of amplified guitars with a bang!
True to its DNA, LFSM continues to champion emerging talent while bringing generations together, as demonstrated by the appearance of English artist Gina Birch, founding member of the iconic late 70s post-punk band The Raincoats, and the four-handed project between Jeanne Balibar and Cléa Vincent.
This year also sees a return to the tradition of the LFSM tours, a fundamental lever for networking and raising the profile of women artists. It will be held in some fifteen towns and cities across the country. It's a great opportunity to reunite with the artist Emilie Simon (Tulle, December 01), who is celebrating the 20th anniversary of her first album presented at the festival in 2003, and with the English trio Dream Wife (La Rochelle, November 30), who we programmed for their first concerts in 2016.
Les Femmes S'engagent program will run for a fortnight, with workshops on computer-assisted design, mixing and sound engineering, as well as on the music ecosystem, project structuring, synchro, writing and stage coaching. Several days will be organised on the theme of the well-being and mental health of artists, the fight against sexual and gender-based violence and harassment, music in the image and musical practice in groups.
Last but not least, the festival will present two new partnerships focusing on gender equality and inclusion with the Pop&Psy festival and the Nuits de Cherchez la Femme by Flore Benguigui.
Les Femmes S'en Mêlent team