J.E. Sunde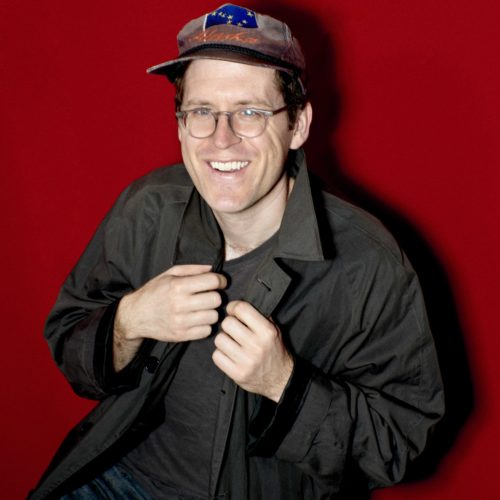 Alice, Gloria and Jon
—
Out June 16
—
Vietnam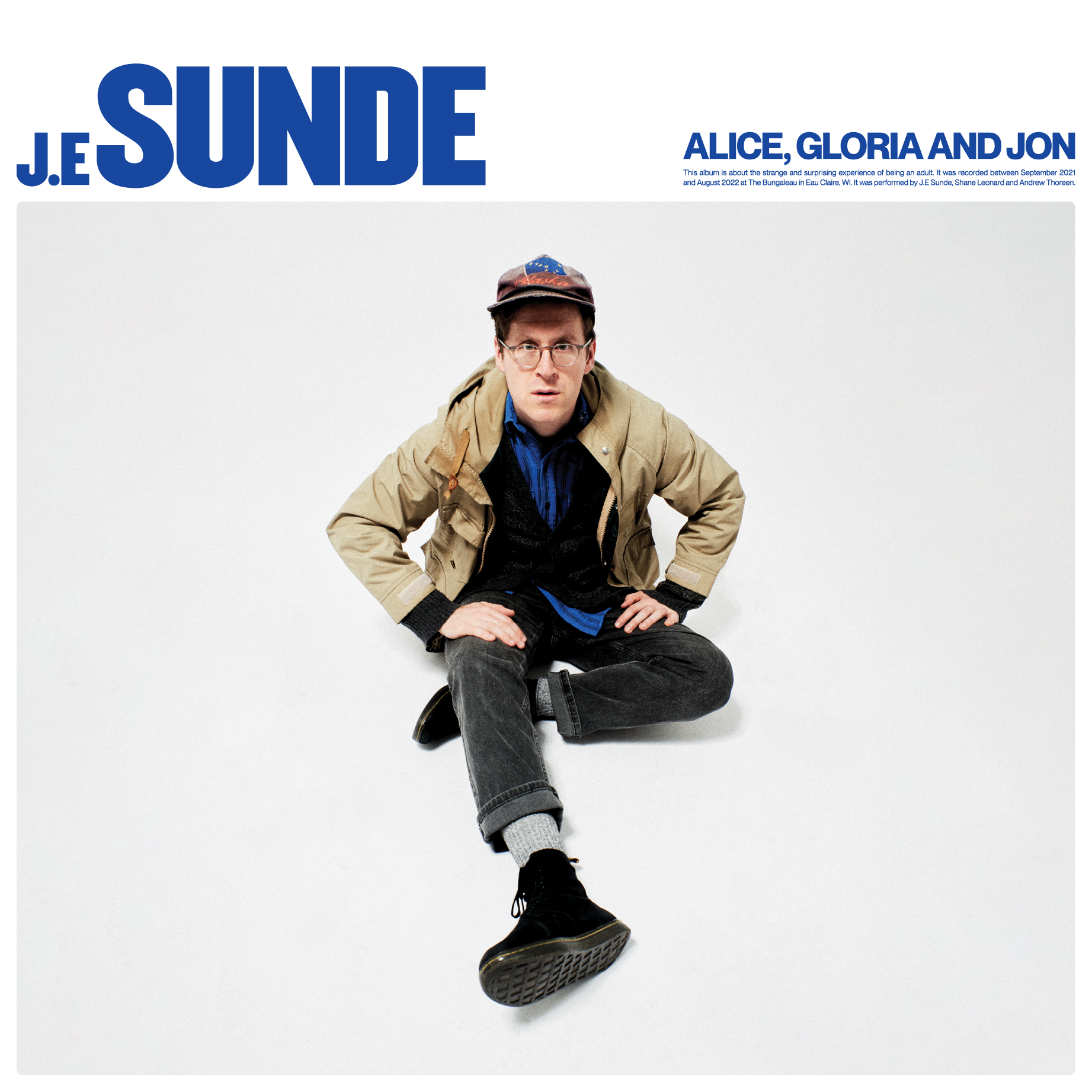 The first album in three years from Minneapolis songwriter J.E. Sunde—Alice, Gloria and Jon, a sobering but affirming set of 10 twinkling gems—begins with an unapologetic shrug. The drums roll in as if they're still waking up, followed by bass and synths that showed just because a friend asked them over. The hangdog tone of Sunde's Rhodes piano is rivaled only by the dejected words he tunefully mutters in the opening verse: "Maybe if I just stopped caring at all/Maybe if I just stopped dreaming," he half-warbles, half-whispers. "Then I'll finally lose that awful feeling I got one life to live, but I'm not doing it right." It is a crushing gambit, an admission of resignation that scans as the first sentence of some long-pending farewell.
But midway through this three-minute wonder, after Sunde has considered how money has impacted his sense of worth and love, he has a crucial breakthrough: The work, the relationships, and the sense of self at large are the rewards for all the doubt and toil of artistry, not the fleeting validations of careerism or celebrity. That is "the light in the dark, the why," he sings, holding fast to that final syllable like a life raft. When he returns to the Rhodes, he dances with it now, a little waltz beneath the faded but lingering light.
Alice, Gloria and Jon brims with these subtle but essential realizations from an increasingly sophisticated songwriter, fully reckoning with the commercial limits of what he does but finding growth and meaning in it, anyway. Sunde is now well into his thirties, far removed from the star-making power that seemed so pervasive when he cofounded the ebullient Daredevil Christopher Wright in Eau Claire, Wis., nearly 20 years ago. He eases into his role here as a psychiatrist of self, saying through these 10 casually incandescent tunes that this kind of reflection itself matters more than the rewards it may bring. There is privilege and power in writing and singing songs so beguiling and rich, Sunde realizes again and again during these empathetic hymns of and for the chronically underappreciated; the rest of it can go to hell.
This is a purposefully small album—31 minutes, with a gloriously open love song called "God" that never even makes the 120-second mark. There are no paroxysmal solos, no overblown refrains that demand to be shouted back by throngs. And Sunde plays almost everything, save the drums (Shane Leonard) and some bass (Andrew Thoreen). When "Alice," a charming character study of an old friend who has never given herself the space to grow, begins with a slightly elevated tempo and taut guitars at the album's halfway point, the boosted pace illustrates just how deeply Sunde has settled into these songs. Singing the truth steadily is enough.
"Turn the Radio On," for instance, is a classic meditation on the solidarity we share through songs, the strength a bit of a broadcast can supply "if something feels wrong, whatever you do." (It is worth noting here that the hook of "Turn the Radio On" certainly could and should be shouted back by a throng.) And then there's the truly gorgeous "Home," a contemplation of the sort of sanctuaries—a house, a relationship, a family—that are mightier than market pressures. It is a love song for surviving, together and intact and content. For years now, Sunde has been sorting through his personal and professional disappointments and desires in therapy, something about which he's frank on stage. A few lines here are even snippets from those sessions. These songs speak to that sense of slow-won wisdom, a stepwise accumulation of understanding about your relationship to the oblivious world around you. You'll nod along to Sunde's epiphanies, likely spotting bits of yourself.
The great Gillian Welch got it only half-right years ago. Indeed, almost everything is free now, art turned into content that's endlessly accessible for fractions of a penny on a dollar. But the compulsion to make it anyway, even if it doesn't pay, comes with real costs—how do you keep going when the rewards keep going away? "I feel a strange transcendence when I get some words to rhyme," Sunde beams during "Blind Curve," his testimonial to why this stuff still matters. "I don't understand the purpose, but it makes my father smile." It is a vulnerable and candid moment, a set of rhymeless lines that see Sunde finding more value in smaller rewards and the endless quest that the work itself entails.
That sense of acceptance, ironically, is what makes Alice, Gloria and Jon Sunde's most timely and potentially enduring album yet. The market isn't doing most of us any favors, even as we sate the beast with our content. Sunde gets it, because it's his life, too, repurposed in 10 songs that turned around at the brink of giving up and cantered along into someplace beautiful.