Extraa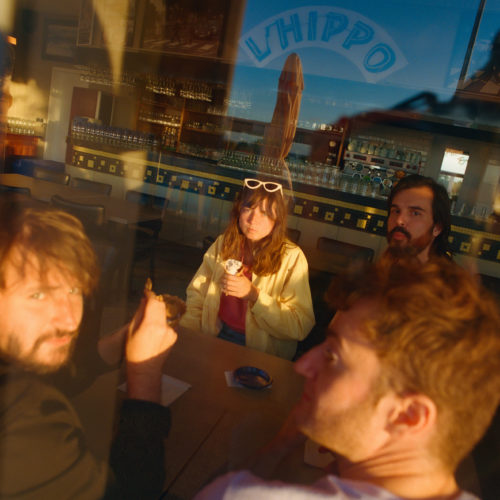 Somewhere (single)
—
Out May 24
—
Requiem Pour Un Twister / IDOL
Friendships often make great pop adventures: look at Simon & Garfunkel, Hall & Oates or David and Jonathan. For Alix and Antoine, it's the same.
You may have known Alix since 2013 as Melody says, accompanied at the time by her folk guitar, sailing between Paris and London. It was under this alias that she shared many stages with Pete Doherty, for whom she also collaborated as a writer. You may also have seen her alongside Jumo in the Hier soir project, as a guitarist for Levitation Free (with Extraa's drummer Antoine), or more recently alongside Leslie Medina on stage.
But for the band, it is in 2019 that the project really starts. After 5 years of friendship, between two beers and philosophical debates on the couch, Antoine and Alix decided to merge the songwriting of one with the science of rhythm of the other to create Extraa. To accomplish their mission, they recruited Pedro (bass) and Thomas (guitar) to retro-propel the classiest songs of the indie game.
After a first album Baked released in 2020 by Requiem pour un Twister, Extraa comes back in 2023 with 'Somewhere', a new single with an organic and lively sound, recorded in Alexis Fugain's studio (Biche, Agar, Agar, Gaetan Nonchalant, Polycool, etc.) and then in the Red House studio with Hugo Zeitoun (Kids Return, Matthieu Chedid…).
A pandemic later, the inspirations are now to be found on the side of the 90s, the cool nonchalance of Blur and Eels, the sophistication of Air, the quiet strength of Courtney Barnett, or the erudition of The Coral.