Extraa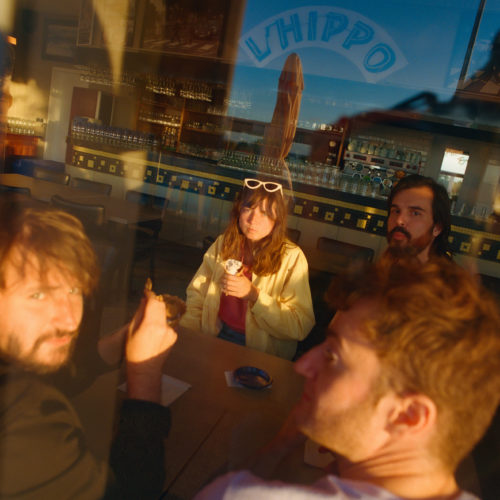 Out Of Phase
—
Out November 17, 2023
—
Requiem Pour Un Twister / IDOL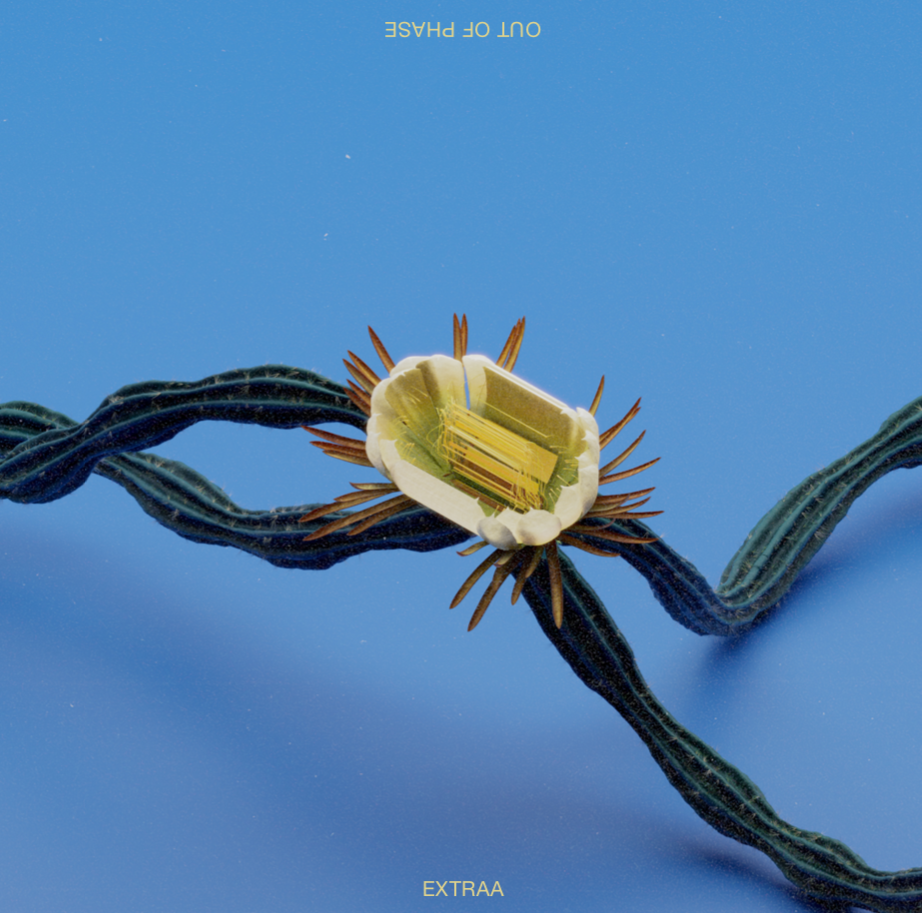 Friendships often make for great pop adventures: look at Simon & Garfunkel, Hall & Oates or David and Jonathan. It's the same for Alix and Antoine.
You may have heard of Alix since 2013 under the name Melody says, back then accompanied by her folk guitar, sailing between Paris and London. It was under this alias that she shared many stages with Pete Doherty, for whom she also collaborated as a songwriter. You may also have seen her alongside Jumo in the Hier Soir project, as guitarist for Levitation Free (with Extraa drummer Antoine), or more recently on stage alongside Leslie Medina.
But for Extraa, the project really gets underway in 2019. After 5 years of friendship, between two beers and philosophical debates on the sofa, Antoine and Alix decided to merge the songwriting of one with the science of rhythm of the other to create Extraa. To accomplish their mission, they recruited Pedro (bass) and Thomas (guitar) to retro-propel the classiest songs in the indie game.
In 2020, their first album Baked, recorded in Alexis Fugain's studio (Biche, Agar, Agar, Gaetan Nonchalant, Polycool, etc.), combines the elegance of the 60s with more modern arrangements. The album was released on the Requiem pour un Twister label.
Media coverage of the quartet included Les Inrocks, Rock'n'Folk, Magic, Rolling Stone, FIP, Ferarock, KEXP Longueur d'ondes, Brain, Shindig …. Baked was also a commercial success, selling over 400 vinyl records.
A pandemic later, Extraa's inspirations are now to be found in the 90s, in the cool nonchalance of Blur and Eels, the sophistication of Air, the quiet strength of Courtney Barnett, or the erudition of The Coral. But without denying the swinging London backing vocals and arrangements that were their charm.
Undaunted by three confinements, they locked themselves away in the Yvelines at the Claudio studio (again with Alexis Fugain, their very own Andrew Loog Oldham) and then at the Red House studio with Hugo Zeitoun (Kids Return, Mathieu Chedid…). The result of this Stockholm syndrome: their second album has just been released, with ten tracks, four hits (minimum) and its co-parents have decided to call it Out of Phase.
Ten skeletons recorded live, then enhanced with a string quartet, backing vocals, piano, harp, juno 60 and all manner of percussion. The music oscillates between sweet and savoury, pop, psychedelic and alternative rock. Two guests bring their own musical sensibilities to Out of Phase: Loic Fleury, lead singer of Isaac Delusion, on a cover of Niagara's "Quand la ville dort", and Naomi Greene on harp on the magnificent original "Jay".
With these tracks mixed mainly in analogue by Hugo Zeitoun, assisted by Alix, Out of Phase has opted for an organic, lively sound that allows for the occasional error and sounds like Extraa. This second album is a burst of maturity and a desire to surprise. Alix's voice speaks to the listener with emotion: between doubts and growing confidence/awareness, she reveals her past, her present, her loves and her friendships. It's through writing that she expresses her hypersensitivity, and finally manages to feel "Somewhere".