Egyptian Blue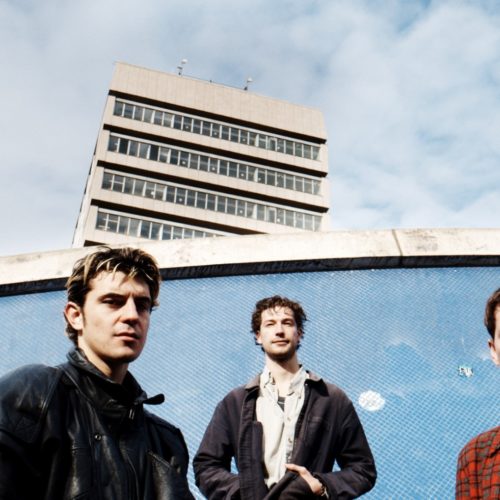 A Living Commodity
—
Out October 27, 2023
—
Yala! Records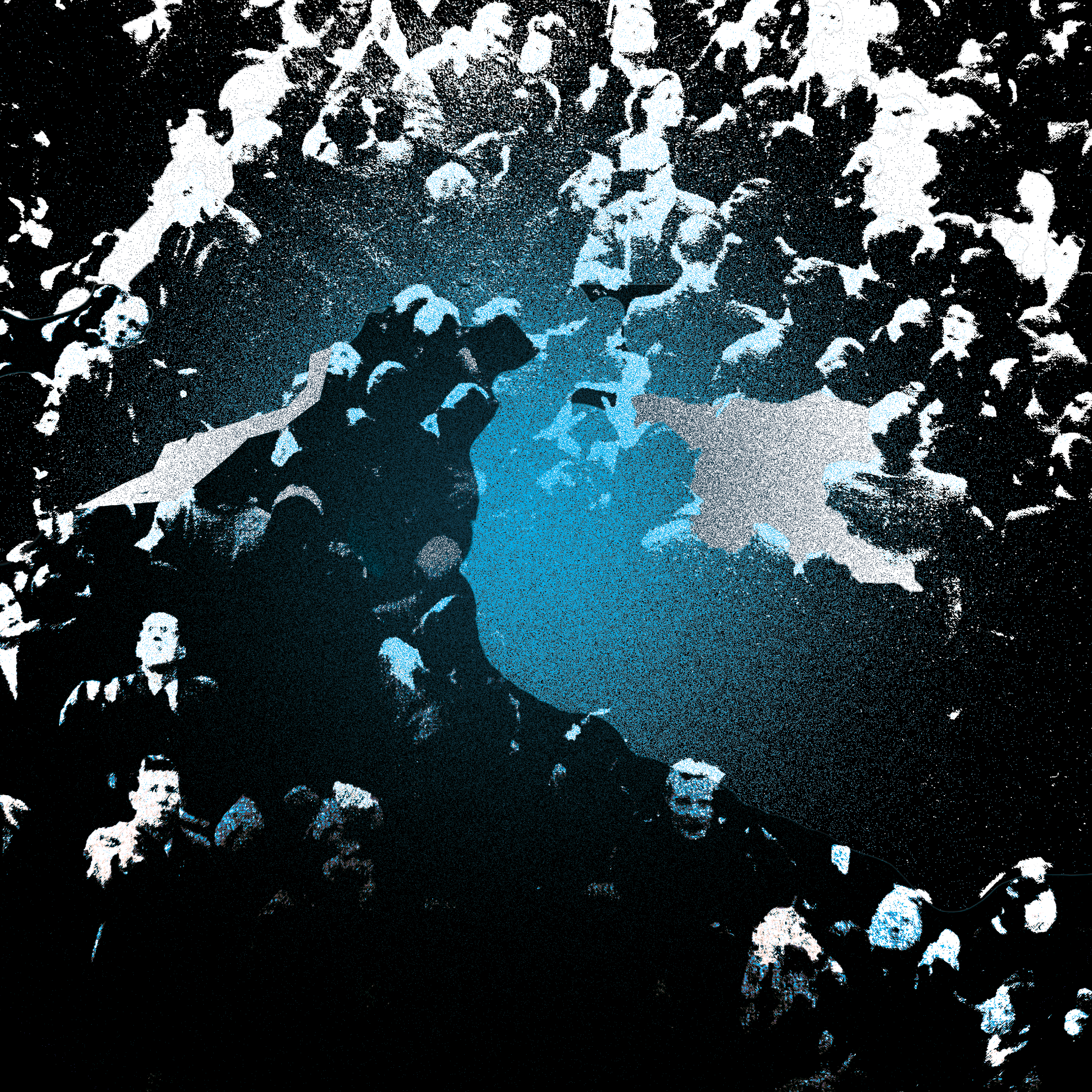 The rise of any breaking band is a tumultuous experience, and that's something that Egyptian Blue know better than most. They started out as an escape from small town suburbia, instead losing themselves in hours of ear-splitting, alcohol-induced jam sessions above a jeweller's shop in Colchester. After relocating to Brighton and signing to new music champions YALA!, their momentum rapidly gathered pace, leading to acclaim for their 2019 debut EP 'Collateral Damage', a 6 Music playlist for its (near) title track, a tour with The Murder Capital and an unforgettable set at All Points East. Their second EP, 'Body of Itch', felt destined to elevate them to another level, but 2020's well-documented lost year put the band – and indeed the rest of society – on hold.
While vocalist and guitarist Andy Buss admits to feeling like "we weren't really a band anymore," nonetheless he and co-frontman Leith Ambrose both continued writing their own demos at home until lockdown restrictions were lifted. Reunited, it was as if they had never been apart. "We had songs that had been formulating for a long time," Andy continues, "and when we got back into the practice room they came together so quickly. You walk out with an intense pride in what you've done. That time was a tricky road, but I can only remember the positive things really."
That lost momentum was suddenly back on track. First up was a tour as guests to Foals, a band that Andy and Leith have been fans of since their teens. Stepping into the arena-sized London Olympia was a world apart from the intimate, high intensity atmosphere of their headline shows, where previously they might have had 300 beady eyes staring back at them. They tapped into what Leith describes as a "new-found desire to channel our intensity in a different way" and it obviously worked. Backstage at Olympia, Yannis Phillippakis invited Egyptian Blue to join their European tour too, which would begin in just two weeks. Daunted but eager to embrace the opportunity, Egyptian Blue found that Foals became almost like mentors throughout the journey, guiding and encouraging them throughout the tour in a way that reflected Foals' own experiences during one of their earliest adventures as support to Bloc Party.
"We played to 7000 people in Amsterdam," notes Andy nonchalantly, as if it's a common rite-of-passage. "You come out after that and you're like, well, we did it. So we can do anything."
Sometimes those opportunities arrived in the most mundane circumstances imaginable. Andy, for example, was midway through a Lidl shop when he received a text inviting Egyptian Blue to perform on the stage that IDLES were curating at Glastonbury in the summer of 2022. "They're a great band and I like the way they've done things. It's nice to be appreciated by any band, not just IDLES, having that from any musician is a positive thing."
As those landmark moments emerged, the evolution of Egyptian Blue's debut album was chugging along in the background. The band – completed by Luke Phelps (bass) and Isaac Ide (drums) – describe its upcoming release as a childhood dream, having sketched out its tracklist "hundreds of times across many, many years."
The resulting record, 'A Living Commodity', encapsulates where Egyptian Blue have come from, who they are in the present, and where they'll be heading in the future. The anxious, post-punk psychosis of their roots is represented by pulverising new takes on established fan favourites 'Nylon Wire' and 'To Be Felt' but they lept beyond that core sound as they demoed a wealth of new ideas, followed by extended sessions in Hove and Eastbourne with regular producer Theo Verney.
Inspired by a tale of a surgeon with a twitch (itself a neat metaphor for the entire Egyptian Blue sound), upcoming single 'Skin' is an instant highlight, stretching from its initially tightly coiled attack before unravelling in thrilling style as it fires towards its denouement, all the while taking in guitar tones inspired by PiL's 'Metal Box'. Elsewhere you'll hear them streamlining their ferocity with the stop-start dynamics of 'Belgrade Shade', drifting into the ambient off-kilter textures of the almost serene 'Apparent Cause', and firing up glitchy, post-rock-meets-shoegaze atmospherics on the uncompromising title track. Its detours are united by the cohesive feeling of a thrillingly visceral live band hurtling forwards with lunatic abandon, but somehow having the tightness and control to avoid derailing.
Lyrically, the album also represents a natural expansion in the band's style. Previously their songs were prompted by overheard conversations, but that inevitably changed during lockdown. Now their sparse and often oblique use of language achieves a similarly affecting punch by looking at the existential uncertainties and confusing contradictions that arise often unexpectedly throughout life's rich tapestry.
Leith explains it best. "The title 'A Living Commodity'  represents an ideology and state of self-reflection where you are everything and nothing in your own life. A prisoner to your own reality. At the helm of a life you didn't choose. Yet you chose the contents of your life, and reap the rewards that it comes with. It's the state of self-destruction that comes with that bright, colourful spectrum of life."
For Andy, capturing such emotional turmoil is part-and-parcel of the cathartic escape that writing music offers him. "Everything I feel, I try to put in music. When I feel sad, I pick up a guitar. When I feel love, I pick up a guitar. When I feel anything, I want to put it into a song. I don't know if it's like a coping mechanism, but it's 100% a cathartic process."
That's the magic of Egyptian Blue. Hit play on 'A Living Commodity' and the emotions that the band channel throughout the album charge out of the speakers like an invading army. The band's heart of darkness expresses a simple,  essential connection: the affinity that you're not alone.
"If someone can feel anger, joy, love or just anything from listening to this album, that's one of the most gratifying things," concludes Andy. "Hopefully it will also excite people to what's coming next. We have a lot of faith in the new stuff that we're currently making, and I think this sets a base layer for the next collection of music that we will release."
Tumultuous? Yes, but you suspect Egyptian Blue wouldn't have it any other way.