Deradoorian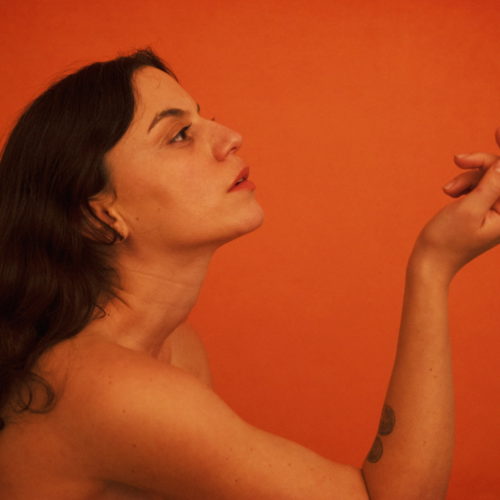 Find The Sun
—
Out Spetember 18th 2020
—
ANTI-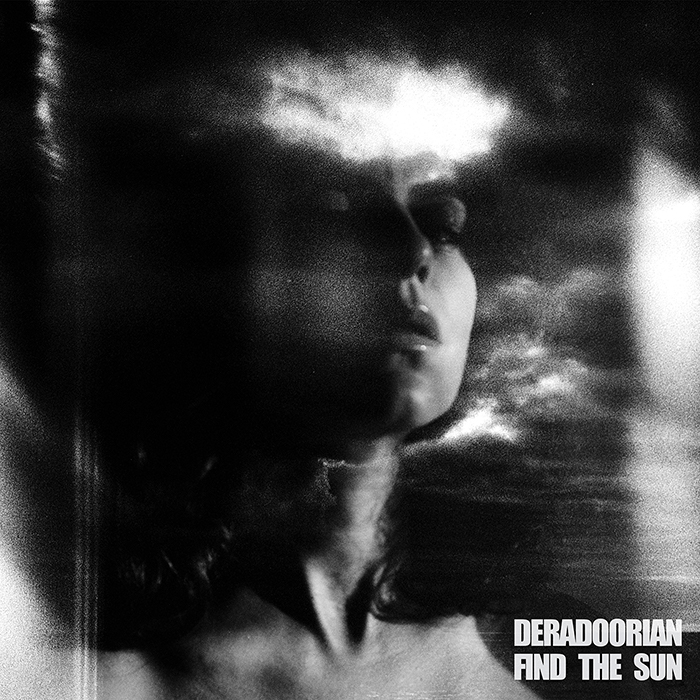 Find the Sun is not the record Angel Deradoorian sat down to make. It's a waypoint on a spiritual journey of acceptance, the result of years of lifting veils that obscured her innermost self, and coming to the realization that in order to find peace, she might need to cede a bit of control. The result is something that could only be found by the physical act of its construction.
After years of making records alone, Deradoorian spent the last few years in New York City doing improvised collaborations with other musicians, connecting with people and creating a desire to carry that energy to the recording of her next album. That record, Find the Sun, is a snapshot of her mental and spiritual state at the time, the result of loosely guided jams with a band of like-minded souls with the intention of making something raw and vulnerable, with little rehearsal.
The songs started as sketches, later molded into stronger concepts during a summer spent on the beach in the Rockaways, lying in the sand and absorbing the sun's rays, playing meditation bowls, writing lyrics and talking about music with her friend and percussionist Samer Ghadry. Along with Ghadry's frequent collaborator Dave Harrington, they would take those songs across the country to Marin County, California's Panoramic House, an analog studio with a live room with wall-sized windows that gaze out upon the Pacific ocean from atop Mt. Tamalpais. The room's energy and spaciousness serves as the band's fourth member, its ancient beams and cavernous ceilings coloring the drum tracks with an innate sense of space.
Several songs on the record—like opener "Red Den"—eschew gauzy vocal effects for a raw and vulnerable glimpse of a voice renowned for its ethereal beauty and perfect pitch. Through astrological metaphors and brief glimpses of imagery, she weaves a tale of a person aware of past lives but struggling to put them together, using a sparse yet intentional exchange of crunchy guitar and loose drum fills to furnish the room.
Inspired by the freedom of Can and the singing style of Damo Suzuki, as well as the influence of Indian spirituality on free jazz masters like Pharoah Sanders and Sun Ra, Deradoorian gravitates to transportive, shamanic sounds on Find the Sun, wielding bells, flutes, and gongs in service of a rock record guided by the spirits. Most of the songs were written with the drum parts first, using drone elements to ground the compositions and allow her the security to be able to take bigger risks.
Sequenced with a double vinyl disc package in mind (its only available physical format), the record is broken up into quadrants, helping guide the listener through its various twists and turns. The connecting thread is the theme of internal exploration, reaching for the best version of yourself.
"Overall, a lot of these songs are about trying to reach yourself – how to be your most brilliant self," Deradoorian says. "…because we come from a culture that doesn't actually support this. We are so deeply programmed to obey societal boundaries that we don't even know the power we contain within."
"Monk's Robes" contains one such narrative, following a monk who journeys to a mountain top in hopes of being one with God. When he arrives, his God turns his worldview on its head, exposing his ignorance as he questions his understanding of the world and his desires to be free. It's a song about accepting the futility of attempting to escape your reality, finding peace in acceptance and working with what you have to make something beautiful. "I've heard so many people say 'I want to escape to the mountain and live alone because life is so fucking painful sometimes,'" she says. "And that's not really the way to do it either. You need to be isolated, you need to learn about yourself, but you can't really stay there. You also need to integrate. You need to do both."
But connecting with humanity means surviving its temptations. "Devil's Market" imagines the world as a seductive bazaar designed to make you stray from your path. It's a message promoting the healing power of discipline, forgiving regressions but constantly searching for a way to return to your path. Deradoorian's own journey was dramatically guided by a 10-day Vipassana meditation retreat that helped her reground after a prolonged period of trauma, and led to an album that serves as a massive deconstruction of her own psyche—her own reality. Working through her anxieties, depressions, and fears, she reconstructs her sense of self through a gentle way of reevaluating what she believes in. These themes loom large on Find the Sun, and are rooted in the practices from that Vipassana retreat; the relationship between the mind and body, and being able to expand the scope of how we think or listen based on our body's state in any given moment.
In that sense, Find the Sun is a record intended to be felt as much as it is heard. "I think it would be cool if people lay on the floor to listen to it, and let it go through their bodies," she says. "Being in that kind of space of awareness making it, I hope it evokes a physical reaction for people…that has so much to do with frequencies, vibrational relationships in sound." As a Vedic astrologer, this is a focus of her readings, the way our brains and bodies work in concert, and how that is completely spiritual. We are nothing without our bodies.
If Find the Sun is a record of only part of Deradoorian's spiritual journey, it is one with no discernable end. It's an expression of the non-linear nature of time, that there is no current version of one's Self. The capture of that moment is why the record is so raw: Whatever is in front of you is what you're working with now, and that's OK. Even as a listener, being in the moment physically with the music brings you back to that place where mind and body coalesce. In that sense, it's ripe for projection of oneself onto the sounds and words, to reflect one's physical Self with something as ethereal as the sound waves in music. "Find the Sun is a record to sit and listen to, and ask yourself about your Self," she says.