Debate Club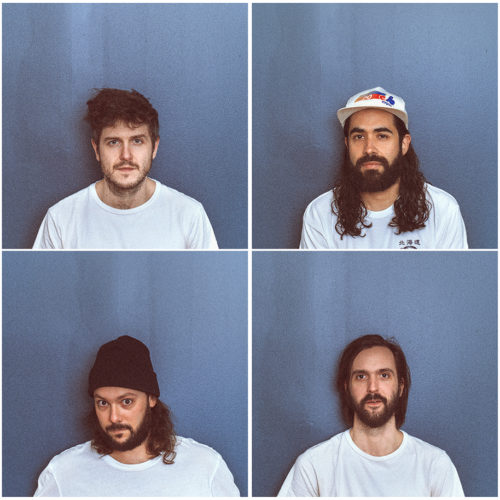 Phosphorescent
—
Out October 25th 2019
—
Michel Records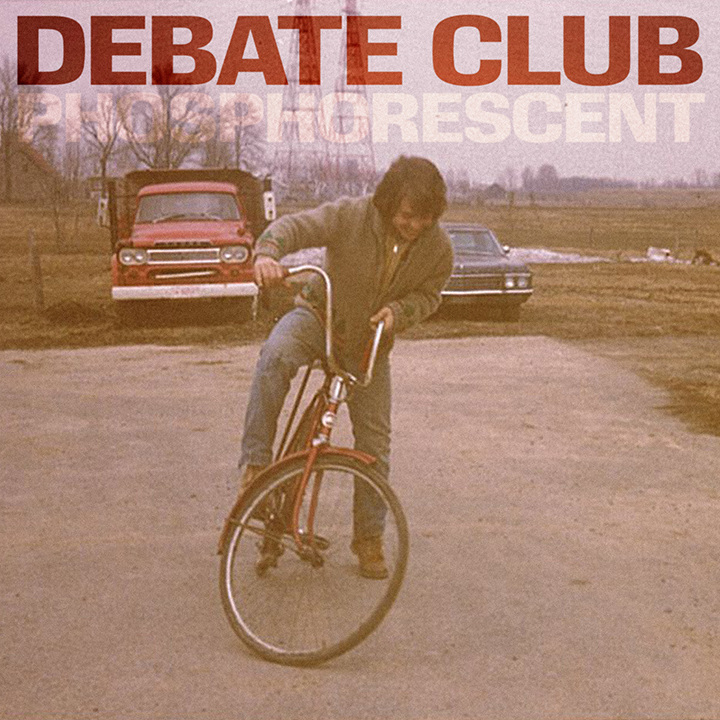 Montreal's own Debate Club unveils the details behind their explosive debut album Phosphorescent whose preliminaries "Feeling Good" and "Third Floor" opened a Pandora's box filled with post-rock sounds and garage reverb. These first two singles form the architecture of a construction built on solid rhythms, jolting melodies, and incisive guitars. Phosphorescent will be released digital and on vinyl via Michel Records on October 25, 2019.
An incandescent post-punk prism
Born from multiple meetings and jam sessions between musicians Alexandre Aubut, Alexandre Martel, Francis Roy, and Philippe Hamelin, this debut album presents the work of more or less two years of creation, of home recordings and of long days playing music in a basement culminated by many BBQs witnessing the complicity and strong friendship holding the band together like glue. The band then met with Jean-Michel Coutu, one of the puppeteers behind Montreal's garage sound, to complete the work on the album and define its sound.
Phosphorescence may be known to be an enduring luminescence caused by the absorption of radiation, but beyond this action, the phenomenon also marks the transition to a fundamental state, a disposition that defines the album with songs oscillating between periods of anguish ("What Can You Do?", "Feeling Good") and moments of respite ("Third Floor", "Get Bored"). For Debate Club, Phosphorescent is an album marked by these mandatory stages of life, arousing a stream of consciousness and leading towards a return to a "more" primary state. A path traced from the first fiery notes of opening "Pterodactyl" to the rock'n'roll glimpse of the ending act "Water Bodies". In between, in addition to the bulletproof arrangements enlightened by the vivid guitars, the almost military rhythm of Alexandre Aubut's drumming revives the fire that burns slowly with the nonchalance of Philippe Hamelin's singing, particularly at its peak on "Get Bored".
The club founded its roots in the exhilarating whirlwind of Montreal's own "Bermuda triangle", with the meeting of two old friends on a hot summer night of 2012. From this night on, a solid foundation built itself, based on friendships, loves and a passion for music. After working hard to find a sound of its own, calibrating impenetrable rhythm and sparkling melodies, the Club released a first single back in November 2016. At that same period, some of the band's members are playing with notorious projects like Jesuslesfilles and Altesse. In 2018, the group presented Fish Fry, a first EP produced with the help and the magic touch of Jean-Michel Coutu. Fast forward to spring 2019, Debate Club is recruited by Michel Records.