Danny Brown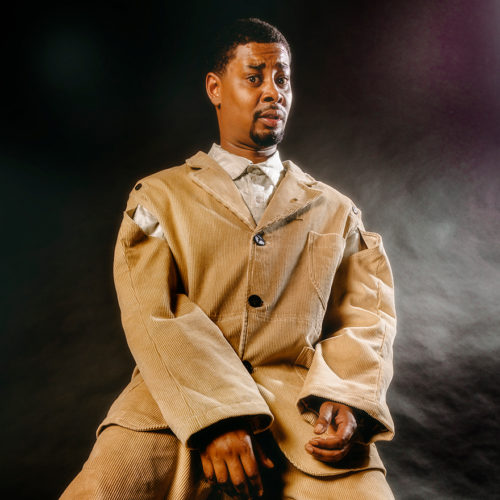 uknowhatimsayin¿
—
Out October 4th 2019
—
Warp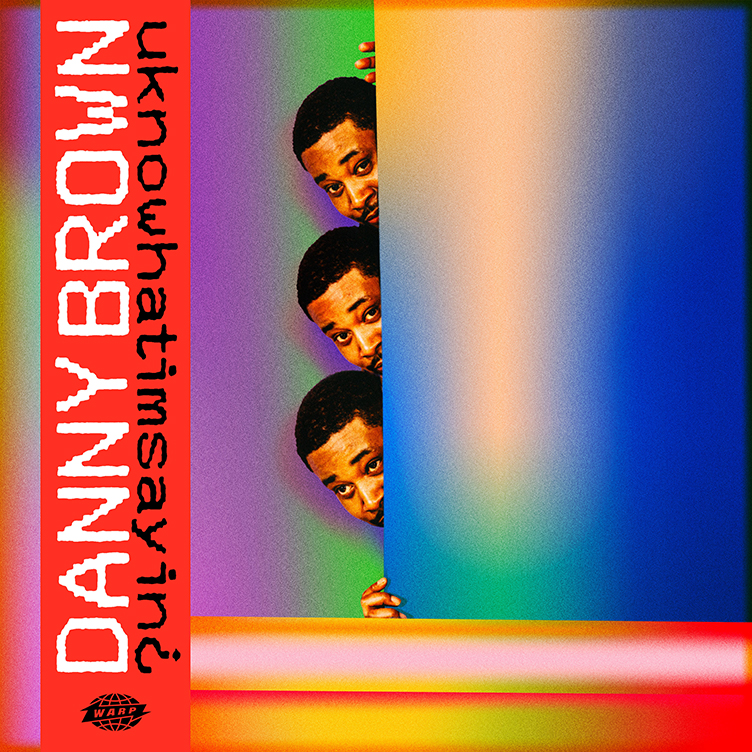 When Danny Brown announced in 2017 that an unnamed hip-hop legend would executive-produce his next album, the internet detonated into frenzied speculation. It could be anyone: DJ Premier or RZA, Alchemist or DJ Muggs, Juicy J or Mannie Fresh. After all, this was The Hybrid, the most innovative rap stylist of the last decade, a one-man bridge between aggressive experimental European dance music and nose-bone shattering street rap. A gap-toothed lothario, higher than Hunter S. Thompson but a serious music scholar equally fluent in David Bowie and boom-bap, esoteric British grime and Detroit techno, Southern trap and stand-up comedy.
Few correctly predicted that Brown's sophomore album on the legendary U.K. imprint Warp, uknowhatimsayin¿ would be overseen by Q-Tip of A Tribe Called Quest. The reasons were obvious. This is the Abstract, the enigmatic genius behind some of the best music ever imagined, who pops up every half-a-dozen-years to drop a classic album, then recedes back to Mt. Olympus (or his New Jersey studio). The last full-length non-ATCQ or solo album that he lent his post-production mastery and Midas touch to was Mobb Deep's The Infamous in 1995. But when you really break it down, there may not be a more natural pairing among hip-hop immortals than Q-Tip and Danny Brown.
Like Q-Tip and the Native Tongues movement that he helped spearhead, there was initially no lane for Danny Brown to exist. Hip-hop at the turn of the decade was subsumed by auto-tune hedonism and nihilistic trap. The underground was comatose. Gangsta rap felt stale and elliptical. Enter the Adderall Admiral, the heir to a half-dozen weird traditions, who carved his own singular path by being so original that if he didn't exist, no one could have ever invented him. Fueled by Pac Blood and MDMA, wearing rock star leather and rocking levitating straightened hair like Suga Free in a post-punk band, the Motor City native mixed hard-boiled street pharmaceutical narratives with whimsical humor and a lunging frenetic arsenal of vocal exaggerations.
Over the course of his first four critically revered albums, (The Hybrid, XXX, Old, Atrocity Exhibition), Brown blended the musical omnivorousness of Tribe with the cut-up absurdist humor of De La Soul, the 4/4 club mashups of The Jungle Brothers and the sheer rawness of Chi Ali. As he accurately states it now, "I feel like I'm the newest member of Native Tongues."
With his latest masterpiece, Brown makes that distinction clear. uknowhatimsayin¿ heralds a new chapter in his career, a marked departure from the intense downward spiral of Atrocity Exhibition towards something that blends the darkness with serrated humor. Who else would rhyme "I eat so many shrimp I got iodine poisoning/bitches on my dick 'cuz I look like Roy Orbison." A line to make both Pimp C and The Based God proud.
"This is my version of a stand-up comedy album," Brown says. "Most of my close friends now aren't rappers — they're comedians and actors. So I wanted to create something that mixed humor with music. Something that was funny but not parody."
Of course, this is a Danny Brown album, so there are bars about stealing scales from chemistry class and being locked up with musty white boys in Wayne County jail cells. But there is also the caustic sensibility expected from a multi-faceted artist with his own Viceland show (Danny's House), whose close friends these days are mostly comics.
Far more than being just a vessel for Danny to channel the hallowed spirit of Richard Pryor, the Hybrid has constructed an entire artistic constellation unto himself. Danny Brown has become his own genre, recruiting Standing on the Corner, Paul White and Blood Orange to collaborate on the harrowing street lingo slapper, "Shine." Run the Jewels help pulverize a JPEGMAFIA beat that samples Yoko Ono ("3 Tearz"). Peggy himself pops up to talk shit on "Negro Spiritual" over a 38th century alien funk burner produced by Flying Lotus and Thundercat. Just as soon as you start reflexively nodding your head, Danny spits "I'm on par like Tiger Woods [and] two white broads off three Xanax, drunk driving in a rental car."
Overseeing the debauched madness is Q-Tip, who contributes three beats of his own ("Best Life," "Dirty Laundry," "Combat") and guaranteed that every kick drum, ad-lib, and echoing reverb effect sounds perfect. There were countless retakes and reworks of songs to ensure that the version laid to wax represented the conceptual ideal.
"There was no room for error," Brown. "Q-Tip wanted me to go back to that 'Greatest Rapper Ever' era. I almost had to relearn how to rap again — an ego death type thing. He gave me this whole new outlook on music. I can't go back to how I was before."
In a way, this is a full circle moment for both Brown and Q-Tip. It's been almost a quarter century since the latter plucked J Dilla from relative obscurity and made him a central production component of The Ummah. Now, he's bestowed his sacral co-sign on one of the greatest Detroit rappers of all-time, who first received national attention for his "Dilla Bot Vs. The Hybrid" banger on the posthumous Dilla album, Jay Stay Paid. It was Tip who told A-Trak to move fast on signing Brown to his first record deal at Fools Gold. While Ali Shaheed Muhammad has quietly served as one of Brown's mentors over the last decade, even purchasing him his first Macbook.
It all led to uknowhatimsayin¿, which might be the purest distillation of what makes Danny Brown one of the most essential entertainers, storytellers and cultural voices of this generation. It is the uncompromised work of a virtuosic talent who understands how to use comedy as a vicious instrument. There is the lingering sense of paranoia, the requisite survivor's guilt and anxiety, but also hysterical punchlines and anthems built to cause speakers to crumble into ashes. On the opening song, Brown offers a mantra of sorts, "I will never look back, I will never change up." His genius is that it could mean anything, but you also know exactly what it means.