Christian Lee Hutson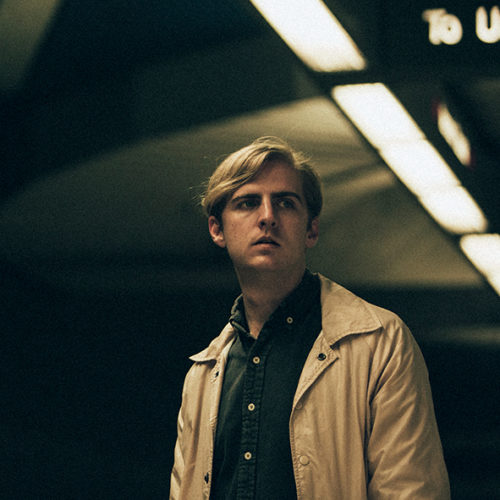 Beginners
—
Out May 29th 2020
—
ANTI-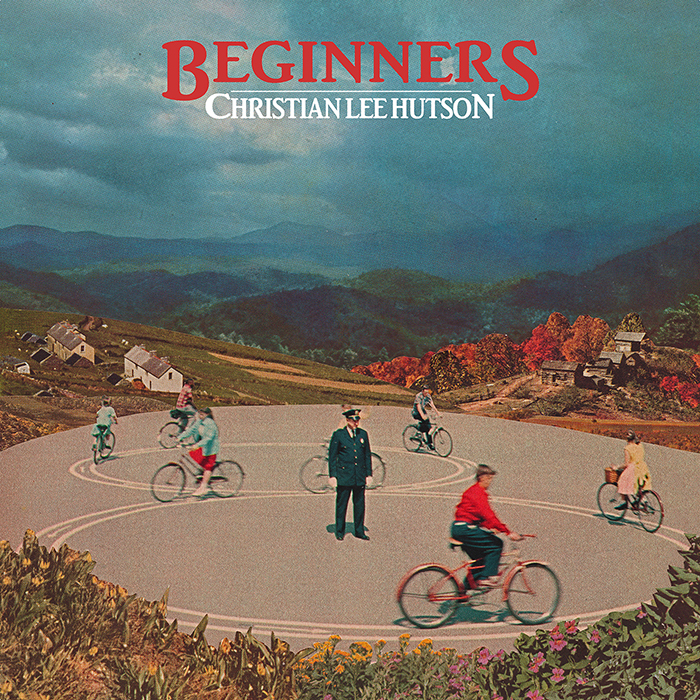 On his ANTI- Records debut Beginners, Los Angeles-based singer/songwriter Christian Lee Hutson embeds every lyric with his most intimate self-dialogue, sharing painful confessions and private jokes, imagined conversations and elaborate daydreams. The album—produced by his friend and collaborator Phoebe Bridgers—spotlights a nuanced songcraft and understated candor that all but erases the distance between feeling and expression. Throughout this collection of songs, Hutson ultimately speaks an illuminating truth about regret and forgiveness and the endless confusion in growing up.
"I went with Beginners as the title because that's where I feel like I am in my life—like I'm still just learning and trying to figure out how to navigate the world," Hutson notes.
Hutson and Bridgers recorded Beginners at L.A.'s legendary Sound City Studios, but purposely preserved the homespun quality of his cell-phone-recorded demos. "With almost all the songs, we started with my voice memos and then figured out what to add—if anything—as opposed to going in with some grand idea of what it should sound like," Hutson recalls. "Phoebe and I have the same musical shorthand, which made it really easy to share and add to each other's ideas." Beginners mines its subtle textures from Hutson's warm vocals and graceful guitar work, and also unfolds flashes of sonic brilliance achieved with the help of its guest musicians—including Bridgers herself, as well as Nathaniel Walcott of Bright Eyes (who created all the string arrangements for the album, in addition to playing trumpet).
On Beginners' softly heartbreaking lead single "Lose This Number," Hutson reveals one of his greatest strengths as a songwriter: a rare ability to infuse his lyrics with myriad idiosyncratic detail, yet leave the narrative slippery enough for the listener to fill in their own meaning. Throughout the song—inspired by a loved one's ordeal in what Hutson refers to as "knowing you really fucked up and there's no way to go back"—his storytelling is threaded with incisive turns of phrase (e.g., "It's like I was born on the back of a bullet/With your name written on it").
An album steeped in impossibly vivid memory, Beginners moves between tender nostalgia and self-effacing humor on "Northsiders"—a song about "all the posturing you do in high school because you don't know who you are yet," according to Hutson (sample lyric: "Morrissey apologists/Amateur psychologists/Serial monogamists/We went to different colleges"). His often-bemused reflection on growing up in L.A. turns to "this very common experience of kids I knew getting sent to rehab at a really young age" on "Seven Lakes." And on "Get The Old Band Back Together," Beginners slips into a strangely joyful mood as the track slowly warps into an epic sing-along sending up Hutson's own teenage hubris.
The Santa Monica-native took up guitar at age 12 and soon started self-recording on a four-track in his bedroom, largely inspired by the DIY sensibilities of artists like Elliott Smith. Hutson's universe has expanded considerably since then, having co-written a song on the 2018 debut EP from boygenius and two on the 2019 debut LP from Better Oblivion Community Center (with whom Hutson also toured as both a guitarist and support act). Last year, he toured supporting artists including Julia Jacklin and Okkervil River as well.
With the release of Beginners, Hutson hopes his audience might find solace in his deliberate emotional transparency. "I want people to feel like it's okay: we're all here fucking up all the time; we're all just learning and living, and it's going to be all right," Hutson says. "I don't even know if I fully believe that, but it's the voice I always wished I had in my life."