Bibio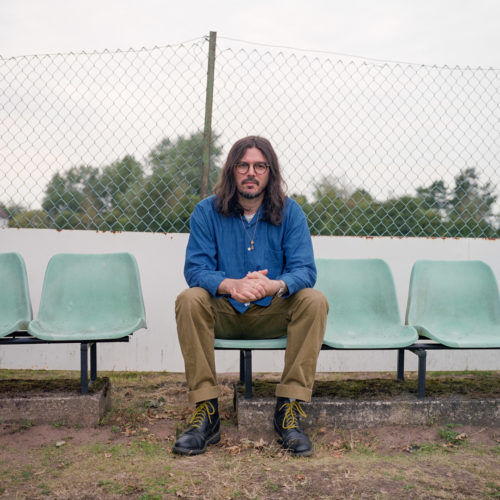 BIB10
—
Out October 21st 2022
—
Warp Records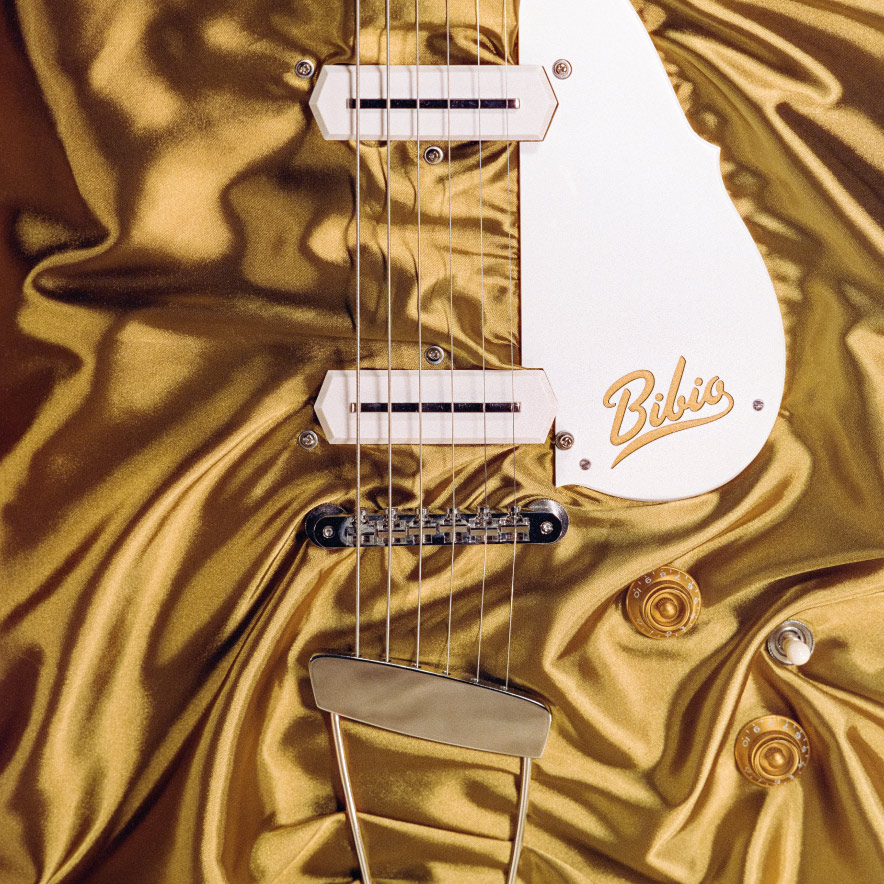 "I like contrast between my albums," says Stephen Wilkinson aka Bibio. "When I finish an album, I crave doing something different for the next one."
No more so is this made apparent with Wilkinson hitting a major milestone, releasing his 10th studio album. Over those ten albums he has gracefully glided between electronica, ambient, folk, pop, indie, funk, soul and just about any other sonic avenue he's decided to turn down. After 2019's Ribbons, an album he describes as "organic and woody sounding" with a "psych folk vibe", for BIB10 he decided early on that he wanted to use more synths, drum machines, and electric guitars. "I wanted this album to sound more polished and slick," he says. "But not 'software perfect'. My influences for studio production mostly come from the 60s, 70s, and 80s where the craft was very different. Getting a more polished sound, without ironing the humanity out of it, was part of the ethos."
The result is an album heavy in grooves, be them looping guitar licks that lock into hypnotic swirls, buoyant funk beats, silky disco, texture-heavy soul explorations or that uniquely distinct tone that sounds like nobody other than Bibio. The tone here is rich, deep, resonant and conjures up a radiating warmth throughout. No more so is this apparent on tracks such as 'S.O.L', which resulted in Wilkinson achieving a long-term goal. "I wanted to make it like how I imagined a disco record would have been made in the 70s – albeit with newer equipment," he says. "I always wanted to make a legit disco track with live instruments and live drums, so I'm proud of achieving that with 'S.O.L.'"
'S.O.L' has an inescapably infectious skip to it, with ceaselessly pulsing bass lines, huge blasts of punchy synths, a wild guitar solo from Isaiah Sharkey, and a beat that snaps with strutting confidence. It also features the caramel-smooth yet deeply soulful vocals of Olivier St Louis, who Wilkinson describes as "one of those people who seemed to be born a singer, like it's in his blood."
St Louis' two appearances on the album also shaped Wilkinson's own experimentations with singing more. "Olivier has been a big influence on me," he says. "I've been trying out things I haven't done before and pushing myself as a vocalist. Singing doesn't come as effortlessly to me, but I try to treat it like another instrument that I can develop and improve on, and I knuckled down on vocals on this album more than ever before."
This is apparent on tracks such as the opening 'Off Goes the Light', in which Wilkinson's prominent vocals merge beautifully with the interlocking guitar melodies and immersive synth soundscapes; but tracks such as 'Potion' see him push even higher and further into new vocal terrain, with a nod to Prince (his self-titled second album was a particular influence on this album) via not just the vocal delivery, but the overall feel which emanates expansive futuristic electronic funk. St Louis wasn't the only musician to contribute to the album. Drummer Ian Hendry plays on 4 tracks and he also introduced Wilkinson to other players who in turn opened up new sounds and avenues – with Conor Smith contributing a pedal steel guitar performance to Lost Somewhere and Davie Dunsmuir adding a guitar lick to Potion.
Even though, on the surface, this album at times feels like one of Wilkinson's most outwardly electronic-sounding efforts, its roots are planted firmly to the guitar. "I became more obsessed than ever with guitars in the last few years, particularly
vintage guitars," he says. "This album is an ode to guitar in a very different way, with the guitars more like building blocks of a larger structure, and the subtle variations and differences with each guitar's tone and colour make the album more nuanced. I don't think of it as a guitar album per se, but I feel the foundation to all of the tracks is guitar."
As with every new Bibio record, there's some kind of new style or influence to be discovered and with BIB10 this is no different. On 'Cinnamon Cinematic' you'll detect a touch of bossa and samba vibes in there, elsewhere – often only to be heard in the smallest of details – you may hear the influences of everything from Twin Peaks to The Cure to Steely Dan.
However, Wilkinson says that when it comes to inspirations, he's come to the realisation that the ones that encompass variety, surprise, unpredictability and a multifaceted approach are usually the ones that make the most sense. "I've grown to really love and respect the variety of the works of the Cohen Brothers," he says. "I love how they can cover different genres yet retain their signature somehow – that's something I try to do with my albums. I don't pigeonhole myself by choosing a style and sticking to it; to do that would feel too much like I'm holding back something. Who's to say the first few things you put out into the world have to represent your lane or your identity?"
This underlying ethos has never been clearer than on his 10th album, a record that captures the essence of Bibio's journey to date, with clear sonic characteristics and styles present and linkable to the past, while still exploring fresh ground and looking to the horizon. It's a celebration record in many senses. "I think as ten is such a milestone album, I wanted it to be more of a party album," he says. "It also has its dreamy and melancholy moments, but there's a lot of fun and playfulness in this album. I hope people get up and dance to some of these songs."