Liraz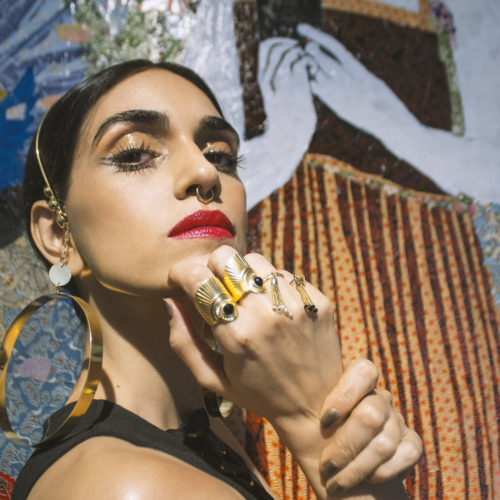 Naz
—
Out October 19th 2018
—
Dead Sea Recordings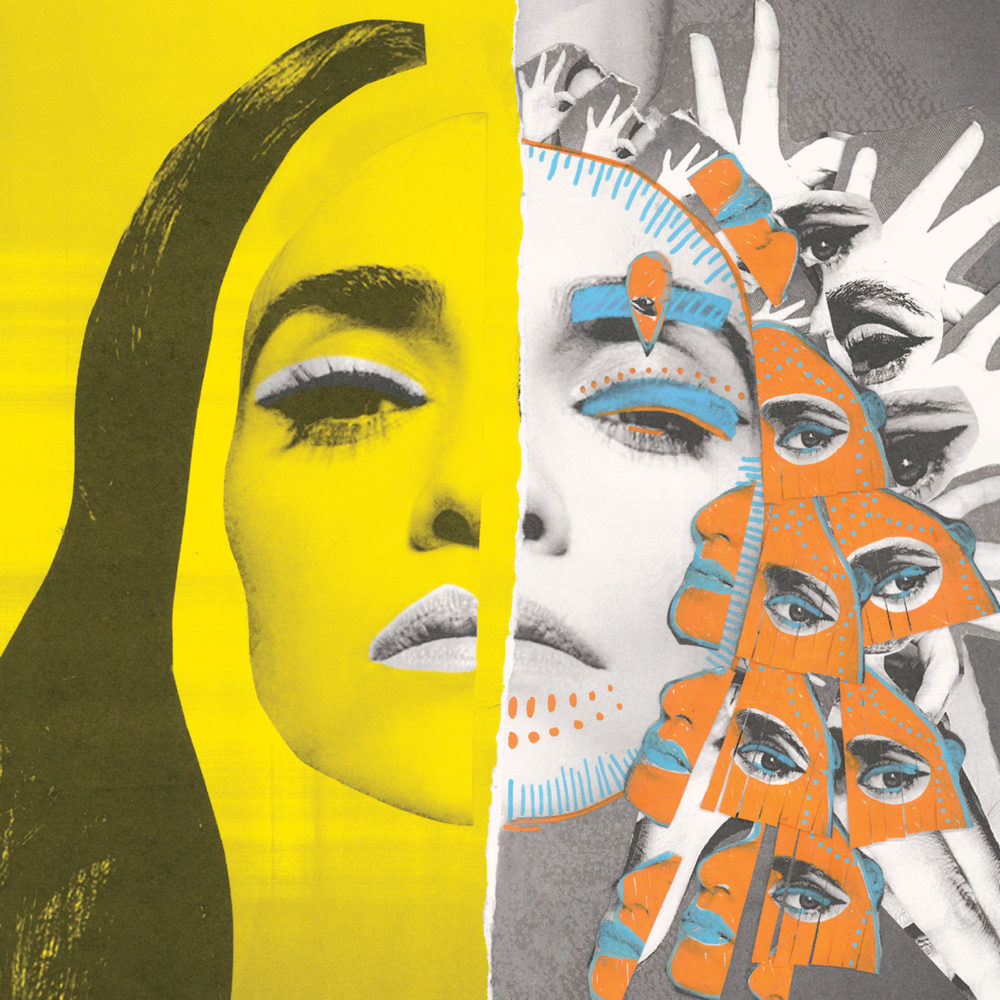 Taking cues from Iran's fiery and defiant female musical icons like Googoosh and Ramesh, Liraz's debut album 'Naz' reimagines their fighting spirit from the '70s. She sings in Farsi and the influences from those Persian forebears, where traditional Persian instruments were framed in a pop sensibility, are ever-present in an album dominated lyrically by the role of women in society and musically by the bounce of hip-hop and electronica with help from from Israeli producer Rejoicer.
Raised in Tel Aviv in Israel, her parents are from Iran yet political circumstances have meant that she's never been able to visit. The imposed distance has stoked up an immense curiosity about its culture which underscores everything she does as an artist. She has a successful career as an actor in both Israel and Hollywood acting with the likes of Philip Seymour-Hoffman (A Late Quartet) and Naomi Watts (Fair Game), and has spent the past decade whilst on film set location, picking up Iranian music; a self-taught schooling that's laid the foundations for this record.
Liraz is driven by the diverse assemblage of stories which make up her heritage and, by extension, the make-up of Iran. Her music has made her a beacon for a nascent movement around women's rights – inside Iran and out. It was LA, around 2008, when she first heard music in a mould that pricked her preconceptions about the role of women in her parents' home country. As she fondly recalls, it evoked a spirit she'd not previously encountered: bold and carefree, it hinted at a whole world – pre-dating Iran's 1979 revolution – of female artistic freedom.
"Persians have these nice, polite manners of being like an Iranian woman," she says. "You have to be good to your husband, good to your family, very polite… this is the only way I knew." By way of illustrating her point, she refers to the career of legendary pop singer Googoosh. It was in her music that she first saw a public image of a female Iranian swaggering with confidence, opening her eyes to this dusted-over lineage of public female figures in Iran. But after the revolution, Googoosh was forced to stop singing, eventually leaving Iran so that she could keep singing outside her homeland. It's a reflection of the newly-restricted role for female musicians in the revolution's aftermath – and for female singers in particular, who are prohibited from performing solo for male audiences.
The role of women in society is ever present in her lyrics. In 'Nozi Nozi', for example, she prods at the idea of "noz". It alludes to an Iranian archetype of a sweetly-smiling wife, subtly trying to wrest what she wants out of her husband. The music itself flips the cultural reference points at its core too: a repeated, Persian string refrain, building up intensity in tandem with Liraz's vocals, is put in fresh light by a spartan, swaggering beat. Both sides collude to aid Liraz in poking fun at the stereotype, implying different moulds for Iranian woman to aspire to.
A key part of her music has been bringing the influence of her forebears in line with a contemporary perspective. It's been 10 years since her interest in Iranian music was first sparked as her travels gave space for her to hunt for musical discoveries.
An elderly Iranian man in Tel Aviv, for example, whose record collection provided a font of new ideas. And a trip to film in Istanbul led her to meet an aspiring musician who'd left Tehran in pursuit of his career – they exchanged USB sticks too.
Several of the tracks are covers of Iranian artists, like 'Hala Bavar' which is a version of one of Googoosh's songs. The lyrics ponder inner turmoil and how it relates to daily reality, while the music sets a tapping, melancholic backdrop, smoothed over by a gentle hum of ambient chords. Making explicit connections to those icons of Iran's heritage, she sees it as an important tool in garnering attention from the world's Iranian community.
It has been meeting her producer Rejoicer, also based in Tel Aviv, which has helped bring the 'Naz' project to life. Playing him the artists which were her reference points, and guiding him through Iran's gamut of traditional instruments, the chemistry between them was immediately obvious: it's made for the hypnotic, heavy-weighted style that gives her tracks a powerful directness.