Chelou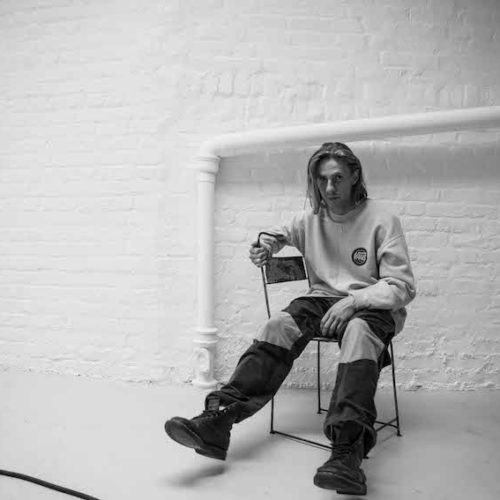 Out Of Sight
—
Out April 26th 2019
—
Concrete Dog Records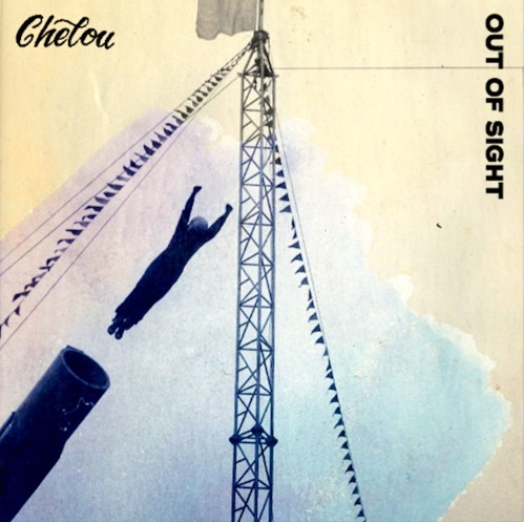 It's said that anticipation is half the pleasure, and in the case of Chelou, it's been a steady yet unhurried build up to his first album. But the softly-softly approach had been worth it; Out Of Sight is an exquisite, intoxicating set of folk-blues, beats and Chelou's hauntingly dreamy vocal, radiating a smouldering Balearic beauty, suitable for a guy who lives by the coast, loves to surf and chooses to go at his own pace.
There were signs along the way that the man born Adam Gray wanted to take a more circumspect route to this record. For starters, 'chelou' is French for 'shady' or 'hidden'. The only photo of Gray that has appeared on his record covers was taken when he was 12 years old, while all his videos have been animations. Out of sight, indeed. "I spent a long time not revealing much, but it wasn't exactly intentional," he says. "It's just that I originally wanted to only be a songwriter and not a stage performer, or even a singer! But I began to create a world outside of my everyday existence, starting with the name Chelou, and once it all started happening, it fit my natural personality."
Chelou's beautifully blurry, hypnotic sound, full of smouldering tension and release, though he's unsure exactly where it originated. He grew listening to his dad's cassettes on family trips – Neil Young, Led Zeppelin, Bob Marley, Nick Cave – before picking up the guitar, inspired by Kurt Cobain. Yet when it came to songwriting, "morose acoustic music," won out. "I'm hopeless at parties," he concedes. "I want to put Leonard Cohen on! I like anything in the A minor key and I love a good melody."
If the Chelou sound is a blissful brand of melancholy rather than depressed, and he's right to point out that it's rooted as much in the 21st century. "I only listened to dance music as a young guy partying but over time, I was introduced to cool stuff, like Aphex Twin, and Hot Chip, who use electronics with ballad-esque vocal lines. I'm really glad my music and my live show has taken this form, it's more upbeat and versatile."
One key mentor has been producer/DJ Maya Jane Coles. He was the featured vocalist on two of her tracks, 'Believe' (released under her Nocturnal Sunshine alias in 2013) and 'Darkside', while Coles was the main collaborator in the shaping and making of Out Of Sight. Two other producers also got involved: Cam Blackwood (George Ezra, London Grammar, Florence & The Machine) and LOXE. Their contributions, alongside Gray's live drummer Al Anderson, the animators who have made his videos and his manager (who bought Adam his first computer so he could record his songs), is why he sees Chelou as a 'we' rather than an 'I'.
"They have all helped give me the freedom or the direction, to find my place," he says. "Without them, I would have got swallowed up."
With them, Chelou has steadily evolved. After releasing his debut EP The Quiet it's lead track ('You're So Good') from his second EP Mothership was featured by Radio 1 DJ Annie Mac in both her 'Music Hot Water Bottle' and 'Sunset Moment' slots, with strong support too from BBC DJs Tom Ravenscroft, Guy Garvey, Lauren Laverne and Huw Stephens. A digital single 'Don't Hate On Me' and the Nirvana cover followed before 2017's 'Halfway to Nowhere' 7" was Chelou's breakthrough: it has topped 4m plays on Spotify and over 5.5m on YouTube.
Word spread further with remixes, but he continued to follow his inner clock rather than anyone else's expectations. The digital single 'Damned Eye See' arrived in 2017, and his best track yet, the 'Out Of Sight' single (on his own label Concrete Dog), toward the end of 2018 alongside his most recent show, supporting Charlotte Gainsbourg, and now the new album's 12 brand new tracks. Throughout, Chelou has stayed true to the intimate, raw, organic DNA of his sound. "I still like to approach things as if I'm a novice and everything's totally new to me," he says. "For example, 'Sorry' is the demo version, as I couldn't recapture the same emotion again. Music has to come from that place."
Chelou lyrics come from the same place, succinct and direct from the heart. Two tracks are composed of just two lines apiece, but while the aforementioned 'Sorry' is self-contained, 'She Rocks, I Roll' "takes you on a journey," he says. The album's sole instrumental 'Old Maccy' similarly draws you into this man's gorgeously woven 'scapes, but there is real life in these grooves, and stories to tell. Starting with the album cover's arresting image of a woman being fired from a cannon, another example of moving 'out of sight'.
The woman turns out to be Adam's mother, who ran away when she was 15, and joined the circus. (She was also the cover star of the suitably named Mothership EP). Funky highlight 'Lil Sis' is also inspired by his family, and the moment he discovered he had a different dad (a punk rocker by trade) to his elder brothers, and thereafter discovered he had other half-siblings. His half-sister has sung back-up on various Chelou tracks, though the woman duetting on 'It's Not Easy' is singer-songwriter Grace Lightman, whose repeated lines "I can't save it for myself / I just don't know how to feel / When I'm searching for myself / It's a disappearing act" resembles Chelou's inner voice.
"If the album has a theme, it stems from a place of frustration and not trusting what you're doing is real," he explains. "Like, how can I be a musician when I'm bartending forty hours a week, or digging holes? I only realised, after we finished the album, that many songs had similar words and concepts, like going home, and feeling done with one thing and trying to get back to a good place. I'm writing about a time and a place rather than subjects, but I'm coming from an emotional standpoint, so people can connect with it."
Connection made. Having reached a good place, Chelou is no longer out of sight, but here and now, with an album that has made the wait all worthwhile.