Clair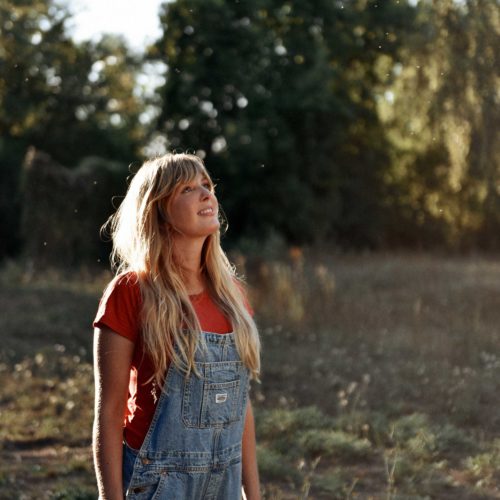 La Maison Magique
—
Out April 07
—
La Maison Magique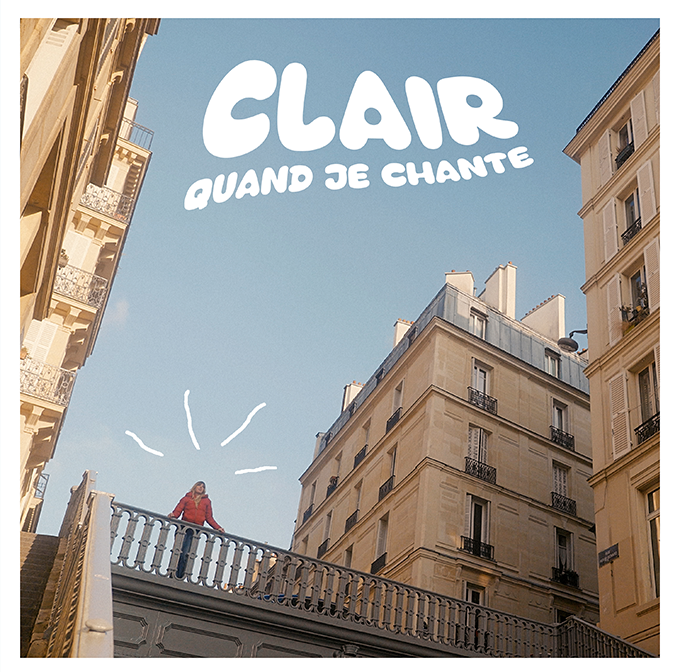 This first name with the disappeared "e" that she chose as her standard would have pleased Georges Perec. A not very clear Clair, therefore, who sings "fortunately for me, I see blurred, the world is mysterious, it is crazy" in an ode to myopia as the last utopia. On the other hand, Clair is not short of air, as evidenced by a first album of twelve songs that reveals her in as many facets. In turn petulant, touching, playful like Anna Karina and mischievous blonde like a Nancy Sinatra from here, exquisite woman-child or ballerina in sweater-mohair who hovers well above an era too dull to earth. It must be said that Clair is well educated, with none other than Philippe Katerine as his chaperone, who composed and wrote this subtle and delightful repertoire, producing the album and inaugurating his own label, Maison magique, whose name he also bears.
A Parisian who grew up in a remote suburb of the Val d'Oise that resembled the countryside, the 30-year-old Clair(e) has been part of the singer's entourage for more than ten years, when she was enlisted as a dancer and backing singer in the videos, tours and records of the man who considers her his female alter-ego. "If I were a singer and given the choice of a voice, I would have taken her voice," says Katerine, and Clair adds, "I've played these songs so much on my own on guitar that I feel like I wrote them," to support an obvious twinness that jumps to mind from the first notes.
But if she adores France Gall sixties, Clair is not for all that a wax and sound doll nor the docile puppet of a pygmalion who would take her from above. For these songs, which came to life during long distance exchanges during the first lockdown, Philippe really slipped into Clair's skin, adopting and adapting her fantasy, her moods, her humor, her (blurred) view of the world around her, and her scathing lucidity too, when it's a question of throwing "you look like a fool with your stupid debates about veiled women" on a salty "Toutoutout".
For the beautiful eyes of Clair, and for his lively and clear voice, Philippe reactivated his know-how of the young years, that of the bossa-nova and the solar pop-songs ("La maison magique", close to Véronique Sanson's Laurel Canyon), of the funky jazz which explodes ("La joie"), of the soft and classy ballads like Julie London ("Quand je chante") and other joyful jewels ("Pulling mohair") which can also leave in balls by surprise. This magical house may be welcoming, beautifully decorated, with a friendly atmosphere and exotic perfumes, but it does not play lounge music destined to cover the aperitif. When Clair sings, we listen to her. Like Claudine Longet when she arrives in Blake Edwards' La Party, with her guitar and her porcelain voice, the silence imposes itself and the magic acts. A bit Scandinavian (her mother is Swedish), she has the charm of the girls of the cold who warm the atmosphere with a stroke of her voice, without making tons, with a beautiful assurance and a tone immediately confident.
These songs sketched out by Katerine were refined alongside another Philippe, Eveno, guitarist of the former, with whom Clair has already worked in recent years on a show about Montmartre in the 1930s called Le Club R-26. And then, in the vintage setting of the Audioscope studio, equipped with a real old-fashioned tape recorder, Philippe Katerine, his co-director Victor Le Masne and musicians with elastic powers unfolded this beautiful trompe-l'oeil musical setting that gives the illusion of being in Bel Air, California, Rio in '54 or London in '66 ("Marie Douceur", which quotes Marie Laforêt, herself covering "Paint it black" by the Stones), because well, "it's all in the mind". References abound, and yet nothing in this record exudes the dust of antiquity. It is only part of a tradition of music that sparkles, twists and swarms with ideas whatever the era. From the slightly crazy and certainly chic French pop of which it is the heir, one thinks of the duo Mikado ("Mon anniversaire"), and one has not finished thinking about it when the voice of Grégori Czerkinsky arrives, the time of a duet/duel that sends everything flying ("Toutoutout").
Pierre Daven Keller, another friend of the Katerinian galaxy, puts his on the most caliente "Au ralenti", like Elis Regina & Tom Jobim brumisés by the waters of March. Started in the absurd ("Tout est dans la tête") and the sweet irony of pretenses ("Saint-Gilles-Croix-de-Vie"), La Maison Magique finishes to deserve its name with a dreamlike final called "Huldran", after this Swedish folk legend (Clair's own mother wrote the chorus) of a creature that attracts men in the woods to bewitch them. « Viens avec moi, suis-moi » ("Come with me, follow me") are the last words of this album. Who could refuse such an invitation?