Bongeziwe Mabandla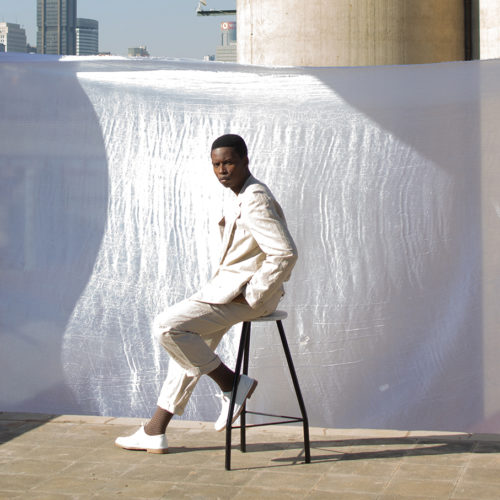 iiMini
—
Out February 14th 2020
—
Universal Music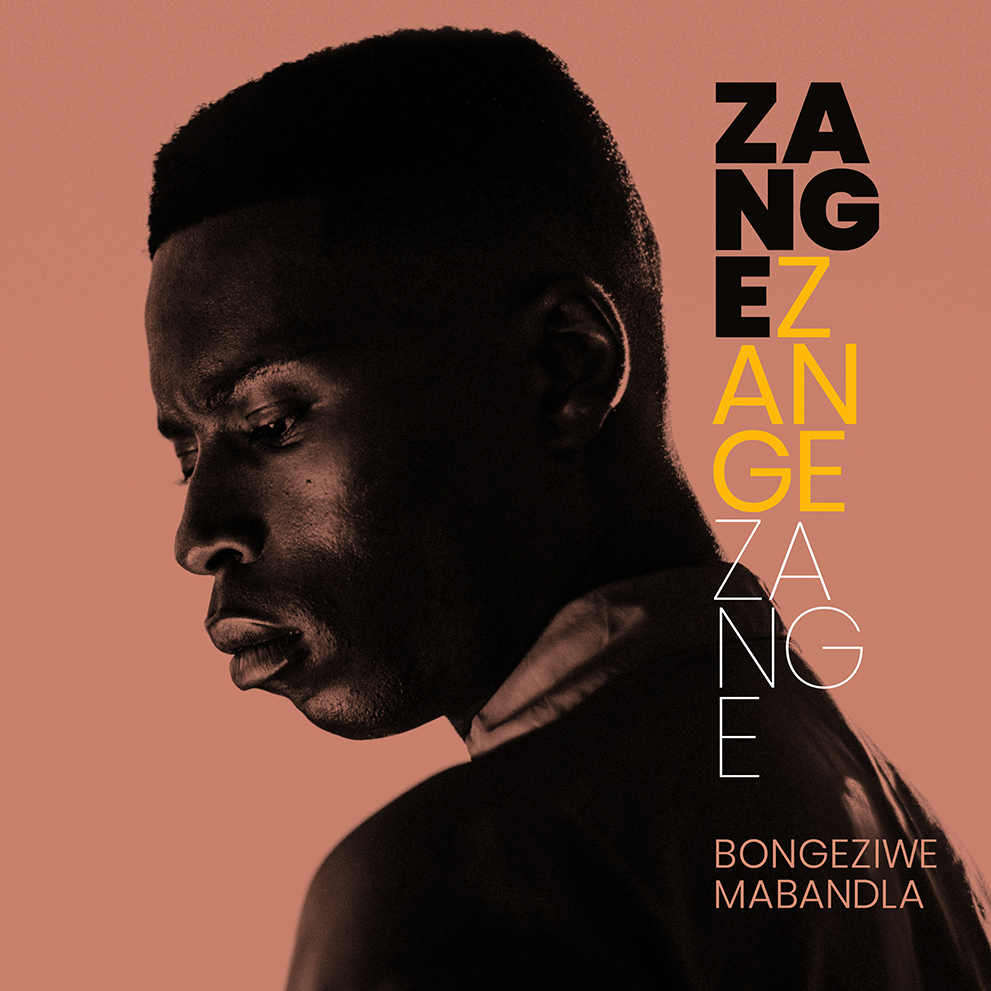 About a third of the way into "Khangela", a track off Bongeziwe Mabandla's new album, the music slows down to an almost imperceptible murmur and voices can be heard talking. "You can't explain love," says one, before the song heads for its sparse, closing moments, made up of little more than a few guitar notes and Mabandla's dreamlike voice.
With his third album, iiMini, Mabandla attempts just that – and knocks it skywards with a collection of songs that trace the unfolding of love with such sonic beauty that it's a certain contender for album of 2019, if not the past decade.
"Khangela" itself at once illustrates iiMini's central theme and its deeply experimental nature. With this 11-song cycle, Mabandla and producer Tiago Correia-Paulo take even further a collaboration that began with 2017's Mangaliso – moving into a realm of creativity that simultaneously roots itself in the deep and fertile soil of Mabandla's folk instincts and Correia-Paulo's roving eye for electronic music's loveliest aspects. The result is not so much the sum of these two parts but a sound that feels as fresh as a dust-laden city after a long, quenching rain shower.
iiMini opens with "Mini Esadibana Ngayo" ("The Day We Met"), a song of subtle grace which first takes listeners down a folk road before a slender beat emerges – one that could have drifted out of a club where only the most devoted of clubgoers have stayed to usher in Sunday morning. The dancefloor also beckons on "Masiziyekelele", another album standout that sets soft traditional guitar notes against warm electronic pings and beats until almost everything retreats, leaving Mabandla dwelling in the ascetic territory of Bon Iver, circa For Emma, Forever Ago for the remainder of the song.
Much of iiMini holds you in a hypnotic thrall. "Ndanele" possesses a shamanic quality, the plump groove encircling Mabandla's voice, leaving it suspended amidst the sounds of the street before the first notes of the track "Zange" emerge. "Zange" ("never"), the first single off the album, is a stunning piece of creative work that distils love down to its essence. "You mended/All of my heart/ When you told me/That you love me too," Mabandla sings, giving voice to that unforgettable moment that anyone who has been in love will know. And equally as mesmerising is "Ukwahlukana (#027)" which features a guest vocal from Son Little, an artist Mabandla encountered several years ago and felt an immediate kinship with. Son Little's voice adds soulfulness to a lush, layered track featuring flickers of glockenspiel, handclaps and insistent percussion.
Perhaps the most striking aspect of iiMini is its cohesiveness, something Mabandla puts down to a different approach to his songwriting.
"I wrote the songs for Mangaliso before I knew that I would be recording with Tiago and before I knew that we would be creating a far more experimental album than my debut," he explains. "This time around, I knew that Tiago and I would again be working together and so I had a much more abstract idea about the record right from the start – and I wrote the songs with this in mind."
Mabandla describes connecting with Correia-Paulo for the recording of his second album as a "magical moment" that has easily extended into iiMini. "Making an album you are truly proud of is all about these moments and Tiago and I had so many during the recording of iiMini. It was an amazing experience and I had a lot of fun."
Fun isn't something devotees might ascribe to Mabandla. His 2012 debut, Umlilo, and 2017's Mangaliso – which won the Best Alternative Music Album category at the 2018 South African Music Awards – showcased an artist intent on conveying a deeply mined emotional landscape. But you only need watch the lyric video for "Zange" (conceived by Correia-Paulo and shot in Maputo) to discover a carefree spirit in Mabandla's work, or hit play on "Jikeleza", the album's second single, to reveal a winning playfulness. A song about "our universal need to connect", "Jikeleza" threads together South African elements (including a call-and-response mid-section) with global textures and is one of the album's most spirited tracks.
Against the grain of a singles-based music world, iiMini is an album in the old-fashioned sense; a cycle of songs with a beginning, middle and end. "The album starts off with meeting someone and how feelings evolve to love, and then the pain and heartache of being with someone. The last songs are about the end of relationship and the cutting of ties, and basically the separation of people who used to be incomplete without each other. iiMini is about time, and how things eventually unfold. Time can change so much."
Mabandla says his attachment to one-theme albums (the notion of marvelling and miracles drove Mangaliso) springs from a desire to make visible what is important in his own life. "But the difficultly of making an album about one thing is that you have to find the multiple stories within that single subject," he confides. In searching for these narratives, Mabandla once again drew inspiration from his roots – growing up in Tsolo, a rural part of South Africa's Eastern Cape, and then moving away to study acting in Johannesburg. "I've always loved listening to lyrics. South Africans love storytelling in a song and I am led by a desire to be part of that tradition when writing."
iiMini was recorded over 21 days in December 2018 and early January, in both Johannesburg and Maputo. "The recording was run very much on instinct," says Correia-Paulo. "Working in this way really drew out the best in Bongeziwe. We recorded a lot of vocal and guitar sketches on my phone and ended up using more than 10 of these parts on the album. He'd do something, and I'd say that's great' and take out my phone and move it from his voice to his guitar. It would pick up the sounds of his fingers moving and other textures and make something really very beautiful."
This unfiltered intimacy is easy to hear on "Bambelela Kum", which makes the most of Mabandla's other-worldly voice, and "Isiphelo (#untitled)", one of the album's most eloquent song. But perhaps the most exquisite rendering of iiMini's instinctive songwriting and recording is album closer "Ndiyakuthanda": in the space of two minutes and 39 seconds, it reveals Mabandla's expansive musical hand, a delicate indie guitar intro leading into a hushed vocal that has all the reverence of a prayer.
"I started off as a folk artist, but my music is evolving and changing and iiMini captures where I am right now just perfectly," Mabandla concludes.