The Dream Syndicate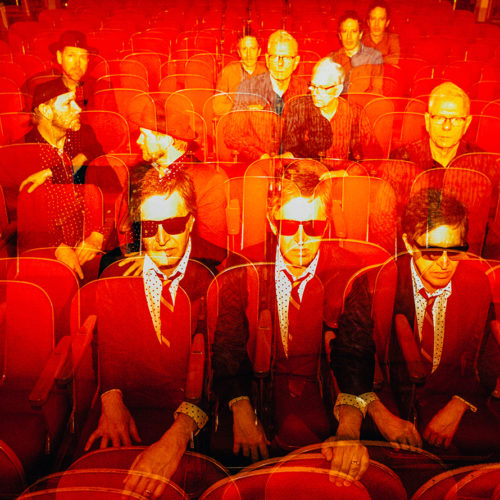 The Universe Inside
—
Out April 10th 2020
—
ANTI-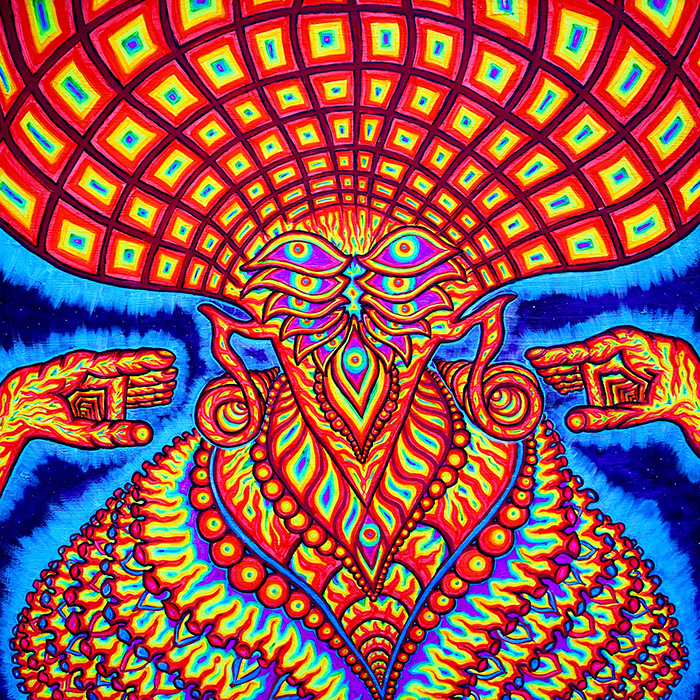 When The Dream Syndicate emerged in the early 80s, front man Steve Wynn declared, "We're playing music we want to hear because nobody else is doing it." He added, "I'll compromise on what I eat or where I sleep, but I won't compromise on what music I play."
Both were true, and although their template of Velvet Underground meets Crazy Horse may seem commonplace today (and let's not forget, the Syndicate spawned many imitators), their raw twin guitar, bass and drums approach was not common during an era when slick, polished MTV bands ruled. The band were uncompromising. But before MTV switched to reality shows, they were no more.
That uncompromising 'tude continues on April 10th, 2020 when ANTI- releases the band's 7th album, The Universe Inside.
After 23 years, they remerged in 2012 with a slight change in lineup – guitarist Jason Victor replaced Paul B. Cutler – and after a blaze of touring, they recorded their first album in decades, How Did I Find Myself Here?
The album was surprisingly fresh (the addition of former Green On Red keyboardist Chris Cacavas provided lush textures previously unknown in their guitar-based music) and more surprising was a vocal cameo from co-founding member, the long-lost chanteuse Kendra Smith.
More touring (joined by now official member Cacavas) was followed quickly by another album – These Times – which refined the sonic landscapes explored on How Did I Find Myself Here?
This band is not regurgitating old albums and previous glories, but developing with the same urgency that a pack of youngsters would.
Which brings us to The Universe Inside. Every press release ever written will claim, "This is new and different" – well, damn it, it is! Just look at the song lengths: 20:27, 7:36, 8:56, 9:55 and 10:53. Ok, sure – the Syndicate have occasionally committed a long song to vinyl, "John Coltrane Stereo Blues" was 9 minutes with live versions well over the ten-minute mark.
However, when one thinks of The Dream Syndicate, it's not just the wild abandon with which singer/guitarist Wynn, drummer Dennis Duck, bassist Mark Walton, keyboardist Chris Cacavas and lead guitarist Jason Victor perform – it's the carefully constructed songwriting of Wynn that comes to mind. By now, every rock critic in the country has predetermined who he or she feels Wynn reminds them of and what they think of that style of songs. This time, don't!
For the first time, every song is a group songwriting effort. What seeps in are Dennis Duck's knowledge of European avantgarde music (let's not forget, Duck named the band The Dream Syndicate in tribute to an obscure 1973 Krautrock album), Jason Victor's passion for 70s prog, Mark Walton's experience in Southern-fried music collectives, Chris Cacavas' penchant for sound manipulation and Wynn's love of vintage electric jazz. The dazzling display of album cover artwork alone should clue you in to the changes. But don't take our word for it. Dive in!
"The Regulator" kicks in instantly. Like 70s Miles Davis' chaotic brilliance, it starts all fired up, and over of the course of 20 minutes of eastern droning electric sitar (played by the Syndicate's pal Stephen McCarthy of The Long Ryders!), deep funky bass, haunting vocals and saxophone flourishes by guest Marcus Tenney (a member of all-instrumental progressive ensemble Butcher Brown – based in Richmond, VA) – I'm ready to run through the streets at dawn, naked, proclaiming its very genius!
When I confront Wynn about the intensity of this song, he tells me:
"The Regulator" is a microcosm of the entire record – It was just a formless, trippy mass as we all started playing together. There was an early 70's drum machine—a Maestro Rhythm King, the same model used on "There's A Riot Goin' On"—with Dennis locking in and setting the pace.  Stephen grabbed an electric sitar because it was the first thing he saw. Jason and I were kicking pedals on like lab monkeys in a laboratory and Mark was a lightning rod, uniting all of those elements into one tough groove. I collected a list of random, unconnected lyric ideas that I kept on my phone.  I tried them all out in random order in my home studio just to see how they would feel and that one-take test run is the vocal you hear! There's just so much lightning-in-a-bottle, first take excitement on this record.
"The Longing" is exactly the sort of longer, moodier psychedelic type of thing I was hoping to hear on the Syndicate's comeback album How Did I Find Myself Here when I caught wind of keyboardist Chris Cacavas joining the band, while "Apropos of Nothing" is musique concrète meets Miles Davis' On the Corner.
"Dusting Off The Rust" will remind you of every German 70s prog band you ever loved. While Marcus Tenney's sax & trumpet playing gives it the flavor of British fusion bands of the same era (Soft Machine) – and percussionist Johnny Hott (of Richmond, VA's late great House of Freaks) adds an Airto vibe. Truly international head music!
Dedicated fans who heard the band's first ever self-released EP will recognize the phrase "I can hear those bells again" – as the song "The Slowest Rendition" progresses, it feels like vintage Roxy Music; sultry and progressive. It's a two-part epic about the deterioration and rebuilding of the mind, based on Wynn's shocked reaction to the aftermath of a close friend's stroke.
I notice the vocal melody is reminiscent of Bryan Ferry and Steve says:
"I'm such a big fan of Roxy Music.  They were my favorite band when I was in my teens. I can hear their influence on "The Longing," the way a silky, desperate, melancholy and romantic reverie decays and devolves into noise and chaos.  To me it feels like something off "For Your Pleasure" where the ending takes longer than the song itself.  We were obviously taking our sweet time getting from point A to point B, something that bands—or people in general— don't allow themselves to do often enough these days."
This album could have been called The Art of The Improvisers – they were in a Richmond studio after midnight working out ideas when Stephen McCarthy dropped by and became a catalyst for uncharted exploration. In one session, they recorded 80 continuous minutes of soundscapes. Wynn took that raw tape back to his NYC home and played the shit of it and thought, "My god, there's an album here, damn it!" Like producers Teo Macero and Conny Plank did back in the day, he hauled ass back to Virginia and edited and sculpted those 80 minutes into an album. Steve told me, "All we added was air" which is to say aside from vocals, horns and a touch of percussion – every instrument is live as it happened.
Is this the best Dream Syndicate album they've made? Believe me, it's the most dangerous!
-Pat Thomas