The Dandy Warhols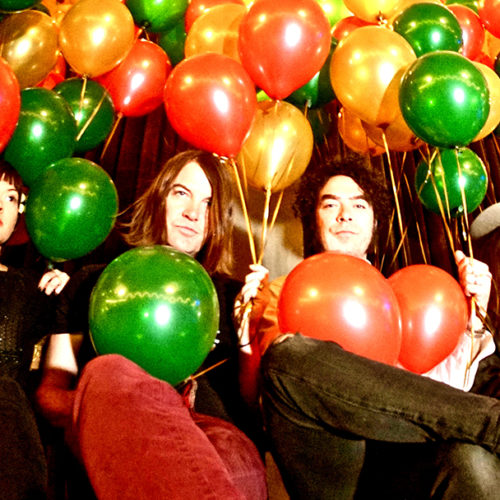 Tafelmuzik Means More When You're Alone
—
Out April 1st 2020
—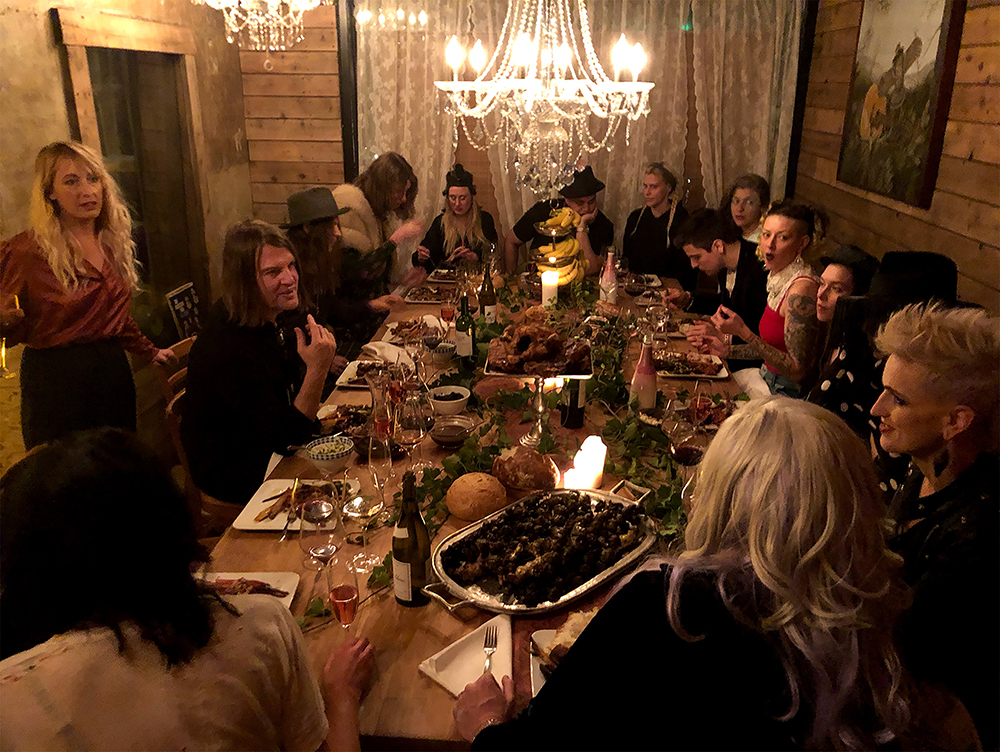 April was due to be the month The Dandy Warhols went back out on the road to play tour dates on the East Coast of the United States. Instead, like so many of us, they find themselves bunkered down in Portland and (in Brent's case) Melbourne, beginning the journey of adjustment to the new living restrictions imposed because of 'the virus'. "I mean it's surreal, of course, but I have to admit, as a chronic over-booker, having a wide-open calendar is kind of a treat, for now," says Zia.
"A couple of weeks ago, we watched 'allowed' gatherings shrink into non-existence," she continues. "Now, you only see people out on their own or with a partner or child and the only way to eat out is take out. There's no more fights about toilet paper, since there's none to fight over – and sanitiser, masks and gloves have become the stuff of legends." 
As we find ourselves re-evaluating what we'd consider to be an essential item in the supermarket and restructure our pre-lockdown routines to work with the new 'normal', Zia explains that coming up with techniques to help with our sanity during this prolonged period of inside living has become a necessity. "The more out of control the world feels," she says, "the more soothing it is to control something small, like a messy drawer."
For The Dandys, steering clear of the hysteria drummed up by the news networks and taking long walks have both been key to their adjustment. Peter's been following Tim Burgess from The Charlatans' Twitter listening parties and Zia's curated a Coronavirus Spotify playlist. In Australia, as well as doing puzzles, watching old movies and stand-up comedy, Brent's doing something a little different, as he explains. "We are doing a thing called Fancy Fridays and getting dressed up for dinner. The kids set up candles on the table and we put on classical music."
Despite the world being in a state of uncertainty, it's not all doom and gloom. On 1 April, The Dandy Warhols are releasing a new studio album, entitled "Tafelmuzik Means More When You're Alone".
Described by Zia as "a playful instrumental album that is very freeform and experimental", the recordings took shape after the band finished their fifth studio album Odditorium or Warlords of Mars. "It started out with me pushing everyone to play different instruments," explains Peter. "I ran a drum machine through some effects and then we just fucked around. Courtney and I had keyboards of some kind and Brent was playing bass and Zia was playing the Farfisa."
"Peter had us all whipped up into plugging power tools into guitar pedals and recording every single instrument in our 12,000 square-foot studio," says Courtney. "There was no goal or end in mind; at the time, it felt like the culmination of around 15 years of collecting antique, toy or eccentric musical instruments.
"At some point during one of our dinners, we noticed that the emotionally buoyant nature and ambiguity of it was perfect. We began organizing it for long multiple-course meals. This gave us a loose framework and really led us to look at the long flow of a three-to-four-hour musical trip."
'Tafelmusik' is a term used to describe a light-hearted collection of music that used to be played during banquets and is a genre close to Courtney's heart. "I listen to a lot of Tafelmusik from the 17th Century and a little from the later Renaissance. I also have a lot of dinner parties, so it was only natural that I wanted to make the perfect music to accompany them."
There's something beautiful about the timing of this release. As musicians around the world are putting together material in various formats to entertain their respective fans, The Dandy Warhols have yet again done what they do better than anyone else and taken a sideways step out of the current convention by bringing out a record originally created for a banquet when everyone's in isolation. 
Zia explains why the record is being made available now, rather than at a later date. "I saw on our fan page all the posts of old live shows, videos and interviews people were posting in lieu of seeing us live and realised these guys were starving for new material and there was no way we could get a new album to them in time.
I'd recently listened to our never-released Tafelmuzik album and realised it would be perfect. Not only because we could get it out quick, but the music itself felt like just the right medicine for these troubled times. Okay, it's not a cure for COVID-19, but it could help cure the boredom of being stuck inside – and its light-hearted nature could lift the spirits of people while they organise their own drawers and cabinets."
She signs off with: "I also think it will be a very special treat for everyone who first enjoys this musical journey alone when they finally get to hear it as the backdrop next time they're allowed a proper feast with some of the friends they've been missing."