The Coral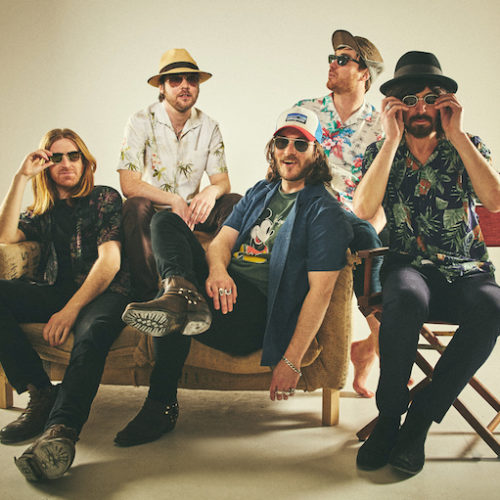 Move Through The Dawn
—
Out August 24th 2018
—
Ignition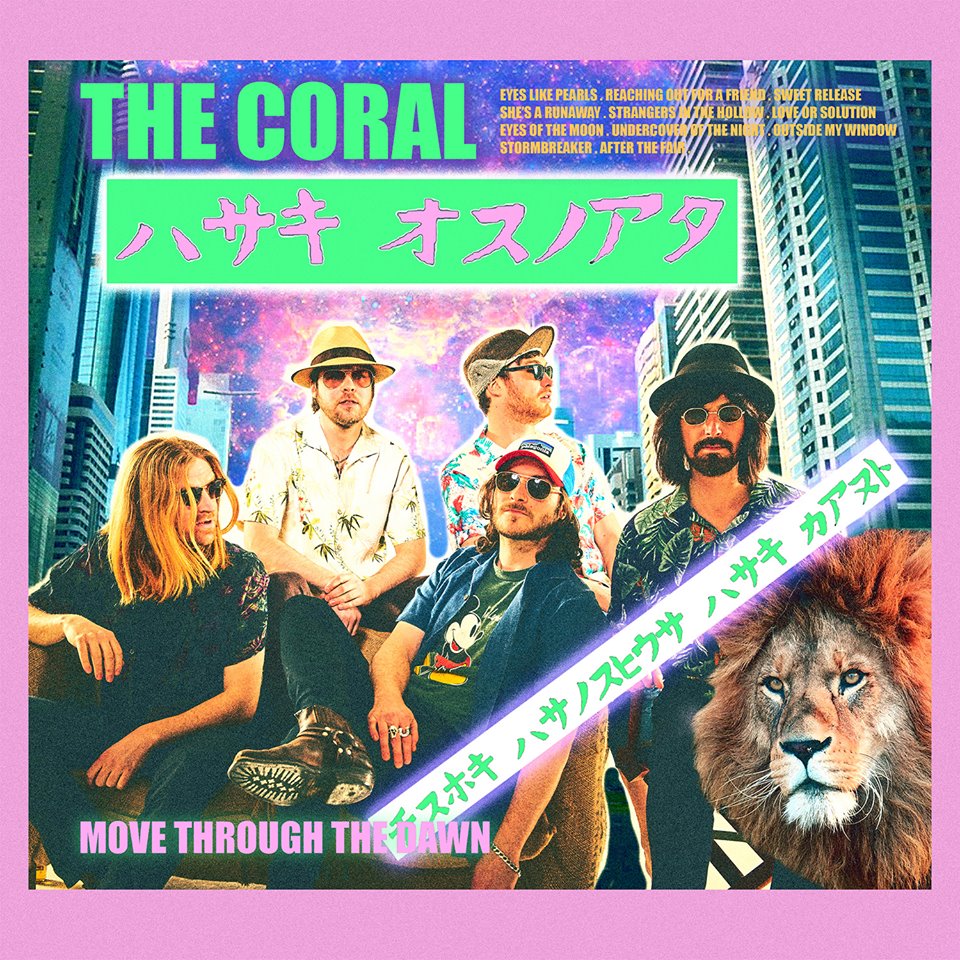 Move Through The Dawn is the second chapter in the story of The Coral Reborn. After 2010's Butterfly House this beloved Wirral band, whose members apart from singer James Skelly went from being at school to being on tour with Oasis with hardly a moment to stop and think about what was happening, took a five-year break. That period was, as keyboardist Nick Power says, "Like going into Castle Greyskull. The outside world was a scary place." But it was necessary. The Coral returned recharged with 2016's psychedelic, riff-heavy Distance Inbetween. Now they have come back with an album filled with perfectly crafted songs: melodic, hopeful.
"We had pretty much written a whole other album in the style of the last one," says James, on how Move Through The Dawn came to be. "Distance Inbetween was well received, and it would have been easy to go in and do the same thing again. Then we booked the studio and had a revelation: we had to go in the opposite direction. We had to write three minute songs, all the fat trimmed off, hardly any solos. I mean, I like the War on Drugs and the Arcade Fire. But does your shortest track have to be over five minutes long? It seemed that three minute songs had become unfashionable in guitar music and they needed reviving."
The Coral have made a case for the perfect melody, aligned with lyrics that take a deep look at the way we live now while hoping for a better tomorrow. From the beautifully romantic Eyes Like Pearls to the garage punk charge of Sweet Release to the tender folk guitar picking of After The Fair, this is an album on which every song counts. It is also, in true Coral fashion, eccentric. It is informed by 60s and 70s music but hardly beholden to it, and very much with its own character. Eyes Of The Moon has an eerie, early British rock'n'roll feel, like something Joe Meek might have come up with. Outside My Window has shades of the Yardbirds and Del Shannon. These are not references typically found in guitar bands in 2018.
"We live by the sea," explains Nick, on The Coral's otherness. "When you go to New Brighton on the Wirral Peninsula you hear Del Shannon's Runaway in the arcade, or on the waltzer. I went the other day and they were playing Floyd's Comfortably Numb and Break On Through by The Doors. It's a great timewarp to be in. People do grow up on Love, Captain Beefheart and Floyd up here, which might have something to do with people congregating in bedrooms, smoking weed and doing acid. Liverpool is not affected by fashions and as a result it has its own roots music, its own jingle-jangle quality. I used to think of Merseybeat as a swearword but I like it now. And we're all still in The Wirral — I live on the road behind James, Paul is behind that, and Ian is up the road — so we're pretty tight-knit. We haven't bought mansions in LA. Not that anyone has offered them. I think you hear that in the music."
Even tight-knit groups need a break from each other once in a while. Starting out in 1996 as kids jamming in the basement of Flat Foot Sams pub in Hoylake, James, Nick, drummer Ian Skelly, bassist Paul Duffy and guitarist Bill Ryder-Jones — only 13 when he joined — were thrown in at the deep end in 2002 when their debut album went to number five. From then until their self-imposed hiatus in 2010, interspersed by Bill leaving in 2008 to pursue his own career, they barely stopped.
"When we started out it came so quick, and we were so young and hungry, that we didn't question anything," says Nick. "But by our mid-20s we thought: what are we doing this for? So we took a break. People did solo albums. Everyone was spreading their wings, hanging out with other artists, getting a different perspective. It was hard psychologically and financially, especially as we're not qualified to do anything else, but it was enriching creatively. We looked outward rather than inward."
Meanwhile, Nick wrote Into The Void, a memoir on life in The Coral after that five-year break and the release of Distance Inbetween. As an insight into the band experience, from dealing with fights at gigs to trying to sleep in a cell-like Travelodge bed to capturing a moment in time on an album before moving on, it is as essential as it is entertaining. There are tales of sharing a rehearsal space with a swinger's club and wandering Los Angeles in search of The Castle; the legendary former home of Bela Lugosi where Arthur Lee and Love wrote Forever Changes. Into The Void underlines the special thing The Coral have, of being a band forged of friendship and a shared love of cool music, books, films and ideas.
"We had the best attitude on the first album, when everyone was going in the same direction," adds James, the eldest of the group, who was 20 when the band got signed and so had at least some experience of life between school and band. "Sometimes tension does make for great tunes, but it is hard to make a cohesive album when the band isn't functioning as one. Usually Ian and I will be in the studio and the others sit behind us, slagging off everything we're doing. And once they stop slagging it off, you know you're onto something."
A key influence on Move Through The Dawn was Phil Spector's 70s albums with The Ramones and Dion; albums that brought a big sound while still holding onto a sense of innocence. James also cites early Bob Marley, ELO and even the Traveling Wilburys as inspirations, while a simple lyrical and philosophical theme runs throughout: trying to find something real in a world that seems more artificial by the day
More than anything, this is an album in service to the song."The last album was: is this The Coral? Now it is: that's The Coral. We have gone back to pure melody, which I had to remember how to do because it has been a while. Distance Inbetween was extreme in one way. Move Through The Dawn is extreme in the other way."
"If you are a fan of ours," Nick concludes, "you don't want to hear the same album all over again. I love well-written songs as much as I love Faust or Can. To write a simple song, and make it sound like something a four-year-old kid whistled on the way to the bus stop, is not easy. That's what we have tried to do."