Squirrel Flower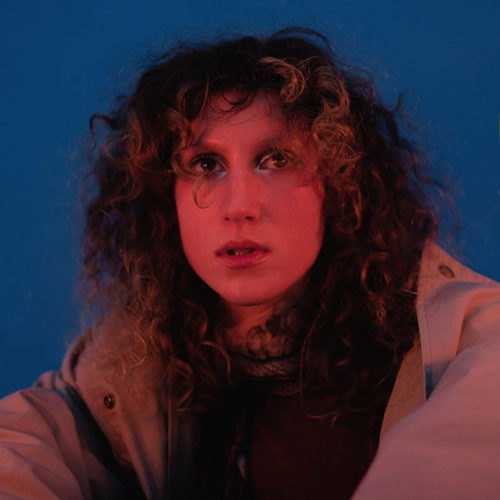 Planet (i)
—
Out June 25th 2021
—
Full Time Hobby / Pias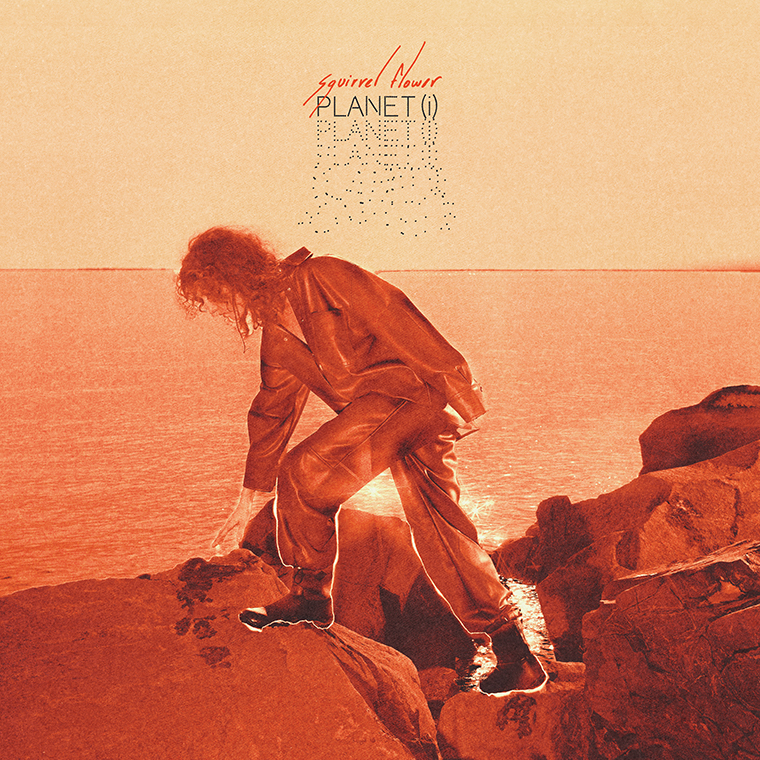 Squirrel Flower's heart-rending sophomore album Planet (i), following her 2020 debut I Was Born Swimming, is exactly that. A singular planet, a world entirely of artist Ella Williams' making. The title came first to her as a joke: it's her made-up name for the new planet people will inevitably settle and destroy after leaving Earth, as well as the universe imagined within her music. "Planet (i) is my body and mind," Williams says, "and it's the physical and emotional world of our planet. It's both." Buoyed by her steadfast vision and propelled by her burning comet of a voice, the record is a love letter to disaster in every form imaginable. Tornadoes, flooding, gaslighting assholes, cars on fire—these songs fully embrace a planet in ruin. As Williams rides from melancholy to jubilance to complete emotional devastation over the course of twelve songs, she carves out a future for herself and those she loves. Planet (i), out June 25, 2021 on Polyvinyl and Full Time Hobby, is at once a refuge, an act of self-healing, and a musical reflection of Squirrel Flower's inner and outer worlds.
Williams wrote most of the songs on Planet (i) before the COVID-19 pandemic, but disaster looms large in its DNA. Susceptible to head injuries having played a lot of sports in her youth, Williams received three concussions from 2019-2020; two at cafe jobs in her home state of Massachusetts, and a third, funnily enough, while making out with someone in a sloped attic at a house show. Amidst the chaos of touring internationally during her own healing process, she began weaving threads between her physical and personal sense of ruin and her lifelong fear of the elements: of being swept up by storms, floods, and the deep ocean. "To overcome my fear of disasters," Williams says, "I had to embody them, to stare them down." This journey of decay and healing is the lifeblood of Planet (i). "I'm not scared of the storm," she insists on "Desert Wildflowers." "I'll be lying on the roof when the tornado turns."
Once quarantine set in, Williams, known for her magnetic live concerts, began to produce demos in her room, amassing a collection of more than 30 recordings. "I constantly write," she says, "but because of the pandemic and the unemployment checks I received, I was able to spend every day recording what became the skeleton of this album." Feeling a sense of artistic synchronicity over international phone calls with producer Ali Chant (PJ Harvey, Perfume Genius), and with newfound covid antibodies, Williams flew to Bristol, UK in the fall of 2020 to record Planet (i) at Chant's studio, The Playpen. "We had this shared creative language," she recalls, "and the recording process was, like my demo process, very sculptural. Instead of recording live with a full band, we built this record layer by layer, experimenting, taking risks." Williams dedicated her time in Bristol to exploration, both in the studio and outside of it. As she roamed the city in her beloved green garden mucks, the same boots featured on Planet (i)'s album art, Squirrel Flower unlocked a new creative alchemy.
While Williams and Chant played most of the instruments on the record, Bristol drummer Matt Brown and Portishead's Adrian Utley also joined their sessions. "Adrian brought such stunning textures to the arrangements," Williams says. "I was starstruck watching him play guitar with a pair of pliers." And when Chant suggested the idea of backup vocals, Williams, whose voice had until now stood alone in her songs, enthusiastically enlisted friends and family to join her remotely with their voices and instruments. Around Squirrel Flower's voice and vision dance the contributions of Jess Shoman (Tenci), Tomberlin, Katy J. Pearson, Jemima Coulter, Brooke Bentham, and her brothers Nate and Jameson Williams, as well as her father Jesse.
The songs on Planet (i) are Squirrel Flower's instruments for connection: with the people in her life, her collaborators, audiences, and ancestors; a lineage of artists whose spirits continue to inform her art. At the heart of this record is an insistence on connection and healing in the face of catastrophe. Williams treats her songs like well-loved cars, vehicles with busted exteriors and flame-kissed engines. These songs hurtle down a freeway wracked by firestorms and flash floods, their drivers in search of human connection, no matter how tenuous, no matter how painful. In this search for communion, Squirrel Flower sings with the clarity of an artist who has discovered not only the precise power of her voice, but all the devastating shapes it can take.
On the explosive lead single "Hurt A Fly," Williams is a volatile, relentless presence. She takes the persona of a manipulative lover as she lurches from guilt to sorrow to renewed fury, backed by whirring, frenetic guitars. And in "I'll Go Running," Williams begins on a haunting simmer, pitching her voice over languid, slow-burning guitars from quiet resistance to full-on emotional rebellion by the song's end: "I'll be newer than before / I'll be something that you've never seen." It's the mantra of an artist in flux, obsessed with motion and change, but determined to move and change on her own terms. On "Flames and Flat Tires," the third single, Williams rides this motion onward in a bright wave of sound, comparing her body to a burning car on a 4am joyride, the city crumbling behind her.
On Planet (i), Squirrel Flower reveals a bright and uncompromising vision, confident in her powers of self-healing and growth. No matter what the disaster ahead of or within her looks like, and no matter how she shape-shifts to meet it, Squirrel Flower will always be a world of her own, a space-rock flying down the road in flames and flat tires. As Planet (i) wheels to a close from the cartop lovesickness of "Iowa 146," the floodwaters of "Deluge in the South," and the tornado fury of "Pass," to the hushed climax and acceptance of "Starshine," she leaves us to face down disaster with hope in hand:
Don't let it pass.
Don't let it wither.