Someone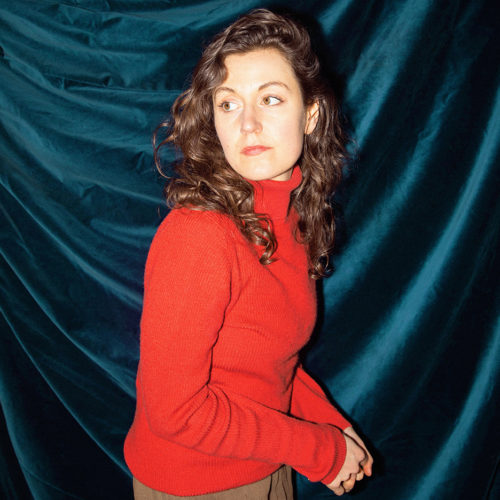 Shaplifter
—
Out September 10th 2021
—
Tiny Tiger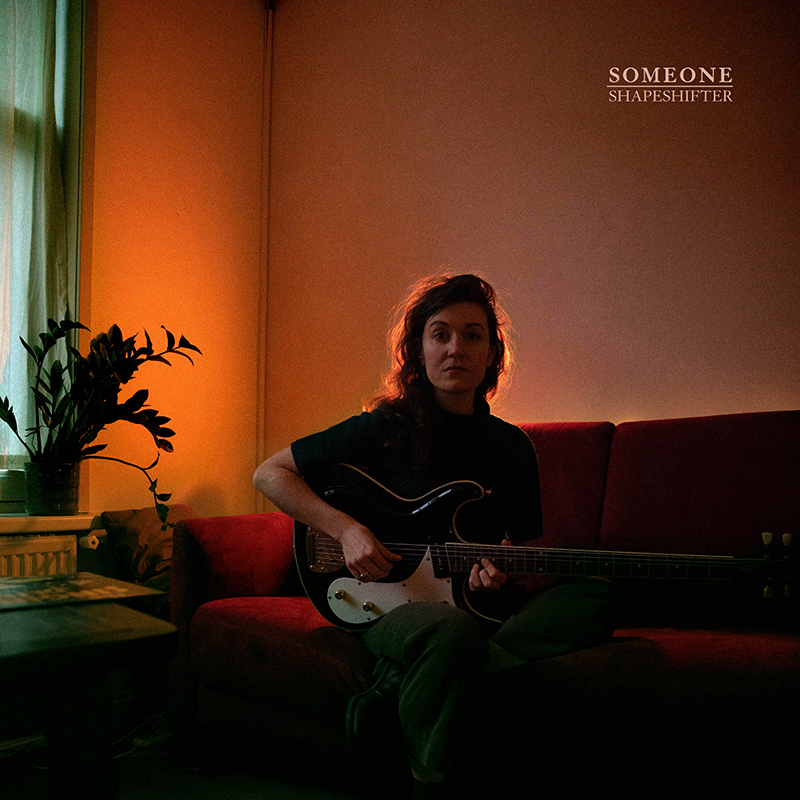 "It clears the slate of expectations," says Someone. "It's not even a gender. It's nothing. Somebody, anybody could have made this, it doesn't matter who made it, it's about letting the music and the art speak for itself."
Who is Someone? The woman behind the opaque screen stretched across the stage, bathed in otherworldly visuals? The mind behind the augmented reality cones, cubes and geometric wonders spinning out at you from the artwork to last year's debut album Orbit II? The stylistic shapeshifter behind the intimate, cinematic new record? The heart, soul and voice behind music as light as Air, as fragile as Feist, as deep as Nick Drake and as future-psych as Tame Impala?
If we must peer into the bubble and give her a name, let it be Tessa Rose Jackson, and let her story be impossibly exotic, dripping intrigue. Born in Amsterdam to two lesbian mothers and a married gay father, "in a weird little hippie, loving bubble – I was just raised with lots and lots of love around me because double the amount of parents," she says. Struck by the certainty, at her first singing lesson aged 13, that she needed to perform forever and guided from there through the Conservatorium van Amsterdam to the BRIT school in London, where a passion for production took hold. "I loved production above everything. I moved away from the jazz direction I was going in and discovered that I really liked writing my own music, which I hadn't really considered before. And then I most of all loved recording it, being able to arrange it, creating these little bubbles of sound."
Returning to Holland, Tessa released an album (2013's (Songs From) The Sandbox) at the age of 19 under her own name and found herself sucked into the pop abyss. "It took me on a rollercoaster," she says. "It was exactly the music I wanted to be making at the time, but it also happened to be a style of music that was very popular and it was very successful. But I realised very quickly that I wanted to develop and go much deeper into music, into much more interesting waters. As a young woman, you get pushed into an area of pop where I wasn't comfortable being at all."
A hammer blow of writer's block fell: "that was very existential crisis-y," she recalls, "I couldn't actually deal with music anymore." And a year into it, a realisation; Tessa Rose Jackson needed to stop being Tessa Rose Jackson. "Sometimes when you're too close to a painting you can't see it," she says. "You can only see the brushstrokes, and you need to be able to take a step back to see the whole thing. And that's kind of the feeling I had with it being my own name. Being that close to it just shut me down creatively."
Tessa dissolved, became Someone. "It was very much an anti-reaction against the focus on image and me as a character that had happened before. I felt pushed into an image that wasn't me. That's how Someone was born, a project about the creative side of everything and not image. I made a promise to myself – whatever it is that is inspiring me at that point in my life, that is what I'm going to make. Not what people want, not what's expected, just what is inspiring me, because that's apparently the only way that I can function."
Sure enough, around 2017, the music came back; beautiful music. Electronic yet artful, pop yet poised, synthetic yet full of heart, amorphous yet dense with meaning and emotion. Producing everything herself in her home studio – with the help of guest musicians, she still does – Someone indulged her sonic roots. The retro-chic space pop of Air were front and centre (she would even release an EP called Airspace in 2019, an "analysis" project of Air covers reinvented with acoustic instruments) but Charlotte Gainsbourg, Pond, Carole King, The Cure and the future-trash pop of Sleigh Bells also conjoined within 2018's Chain Reaction EP, a collection of early singles such as 'Say Something', 'Forget Forgive' and the gorgeous, lustrous 'The Deep', released by [PIAS] Holland in 2018.
Art was also at Someone's core. Chain Reaction was accompanied by a short film for each track and the geometric sci-fi artwork of 2019's Orbit EP – led by galactically minded dream pop wonders 'From Here', 'Two Satellites' and 'Pull It Together' – was designed to be viewed through an augmented reality app which made its cosmic cones and cuboids spin, slide and lift right off the sleeve. Live, Someone would often play with a VJ projecting such mind-bending abstract visuals onto a transparent screen stretched across the front of the stage, Styrofoam shapes onstage or any available scenery.
"Sometimes I'd be standing next to a big block of marble while I'm playing and I'd look at it and it would be spinning, and I would be like 'that's not physically possible'," she says. "I had a show where I forgot my lyrics because I was so surprised. I loved the imagery of planets and space and science fiction because the record was also a lot more electronic – synthesisers take me instantly into '70s science fiction world, and I love abstract art because I have a very vivid imagination and I love triggering other people's imagination. Everyone can see something different. I also love taking things a step further, taking them out of the box. With the augmented reality, I wanted to find a way to make it an active experience instead of a passive one, something that could really engage people and trigger a playful side. It's toys for grownups. We're in a society where we don't always let ourselves be surprised and I loved watching that happen, especially the really serious older guys, I'd put the headphones on their head and they were like kids again."
In 2020 Someone compiled the best of her two EPs, plus four new tracks, into a debut album Orbit II, an album about "society and dealing with the world we live in right now, with a little smidgen of existential worry about the future". Then the future caught up with all of us. When COVID struck, halting her promo for Orbit II, Someone found herself "writing music non-stop since lockdown, because that's the thing that I automatically gravitate towards".  
The songs that emerged were more intimate, acoustic, suavely cinematic, velvet lined. "It's almost like therapy," Tessa says, "wanting to soothe and reassure myself and have that sort of intimacy." As she put the tracks to tape, reaching out to old friends and collaborators to contribute as if to maintain bonds through lockdown, she struck upon a warm, sumptuous melodic strain akin to a futuristic Joni Mitchell. "When I need reassurance that's the type of music I go to," she says, "The album is called Shapeshifter because it's about reinvention and reinventing yourself and being able to deal with the stuff the world throws at you like lockdown. Being able to wake up every day and still feel like you can do something new, or find new ways to keep that passion alive."
While not a lockdown album as such, Shapeshifter certainly echoes its times. 'Save Me' and 'Strange World' sing of a hallucinogenic age when time slows to a crawl and our memories of the outside world become dream-like, of the "weird pathways we end up on and how weird the outcome can get." And tracks such as the oceanic, Feist-like 'Health', 'I'm Not Leaving' and the album's stirring choral climax 'Shapeshifter' tackle the sort of mental health struggles facing us all – learning to live full-time with your demons, regrets and dark introspections when there's simply no escaping them.
"This time more than ever is a time for reflection," she says. "We've all been locked up with ourselves and that invokes new ideas and new realisations. I noticed that in this lockdown I went through weird periods of being ridiculously critical of myself, and somehow expecting unfair things of myself. I've also seen that in people I loved, seen people treat themselves in a horrid way. Somebody once said to me that when you're saying mean things to yourself, try and say it out loud, just for a second, and then realise how horrible that is. So the line in 'Health', 'my god, why do you talk to yourself like that?', is that realisation of 'Jesus, can you be a bit nicer to yourself?'"
As it progresses, Shapeshifter begins to feel more like sonic support. The string brushed 'Take It As It Comes' is perfectly placed to remind us that living for the moment is always the best approach to life, and 'Nothing Really Matters' expounds a philosophy of self-acceptance. "This part of my life I've started to accept who I am and also see the beauty in my own limitations," Tessa says. "'Nothing Really Matters' is about overthinking things and thinking 'no, in the broader scheme of things, nothing matters'. That could make you feel terrified or it could make you feel better because in that case just try and do a little bit of good."
At times, as we all did, Shapeshifter peeks out into the world and is horrified by what it sees. If the glacial Gallic "escapism" of 'Midnight In Paris', capturing the rose-tinted romance of a young couple's first trip to the French capital – and a close, pastoral cover of Dylan's 'Blowing In The Wind' look back on the 'before times', then 'Empathy' is a baffled and terrified glance at the democratic wreckage left in Trump's wake. "Being empathic is the most important thing in a person," she says, "But recently I've had this mind block with the whole Trump situation, where you're thinking 'how could you seriously think this?' How can you seriously do this and not see that it's so dangerous and so wrong?' That evokes a lot of frustration and anger in me sometimes, and I'm not an angry person."
With the song's sister-piece 'One By One' acting as a reminder to "keep believing in people", despite feeling trapped between warring factions, Shapeshifter is a record about staying kind – to you as much as them – shedding baggage, defying demons and accepting all shades of yourself. A far more personal and cinematic album than Orbit II, Someone plans to make "little vignettes of film" to support the theme of each song and expects a more stripped down live experience, without the separation of the screen and in-your-face visuals. "On this album everything is personal, where before everything was stylistic and abstract," she explains. "I've been thinking maybe I want to go completely the opposite – one of the reasons I called it Shapeshifter is that I thought it was funny to completely go the opposite route of everything I've been saying, strip the show to just me and the band playing music."
Who is Someone? Prepare for your closest glimpse.