Quantic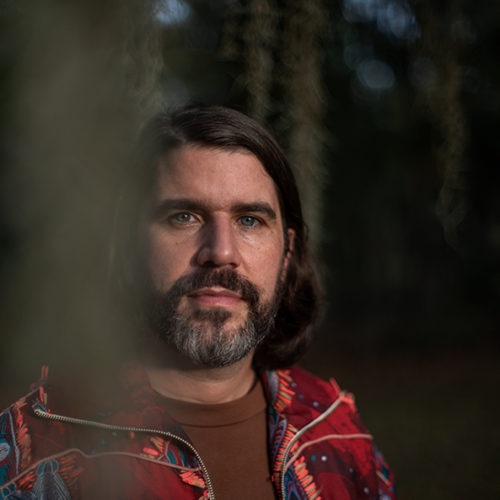 Atlantic Oscillations
—
Out June 21st 2019
—
Tru Thoughts
Out 21st June 'Atlantic Oscillations' marks the return of world-renowned British producer Quantic with his most cohesive and intricate album to date. Bringing together new players and concepts with a dance orientated sound that has enchanted fans and tastemakers across the world for nearly two decades, it showcases Will "Quantic" Holland's artistry and rare ability to intertwine the electronic with the orchestral and coincides with 3 European DJ dates alongside a full Atlantic Oscillations 2019 Tour starting in November.
The LP is the first Quantic album under his main solo moniker since 2014's critically acclaimed 'Magnetica', and in the interim the prolific artist has raised the stakes with further highly praised side projects including The Western Transient, Flowering Inferno, Quantic & Nidia Góngora and Quantic y Los Míticos del Ritmo. He has also relocated to Brooklyn, built his new recording studio 'Selva' and taken a bi-monthly residency at New York club space 'Good Room', where much of this release was tried and tested. These recordings, journeys and projects have all played a role in the creation of 'Atlantic Oscillations'; "This record feels like it grew naturally as I grew to know New York", Holland muses "I had started the record with electronic sketches in Ableton but soon found that with my new studio setup I was able to record everything with live musicians".
"I think that the Quantic sound has always been around making electronic music more natural sounding and including live sounds that make you almost forget its electronic in nature, until something hits you in the face". Embracing his own love of travel, taking the listener on twists and turns, with the loss of the album narrative that has occurred in this day of streaming, Holland utilises the space created to explore more creativity as a producer. As he admits, "on the whole, the common theme on this record is that it is probably more intricate and arranged than previous records. I spent three times as long as any other Quantic record and spent a lot of time in the detail". This meticulous attitude is apparent throughout; each track has been crafted to draw the listeners intention, with elements of both musical originality and a sense of modernity.
Title track and lead single, "Atlantic Oscillations" (released 12th March on DSPs / 26th April on 12" vinyl) embodies a disco vibrancy taken directly from sweaty dance nights in Brooklyn's small disco and dance clubs. Beginning with a simple bassline recorded by Holland, the track evolves into a symphonic experience, building a tension that hints at darkness. The name, taken from the weather phenomenon, came from an email Holland's mother sent him; "my mother used to always send me news and emails that she thought I'd find interesting, one time she sent me one about North Atlantic weather oscillations".
Taking its name from such a formidable weather force, the release aptly brings together Holland's global travels and the musical influences developed along the way. While "Atlantic Oscillations" has its roots in Brooklyn, "September Blues" was inspired by Quantic's first long tour across the states. The west African feels of "Motivic Retrograde" sit alongside the simple Marimba Motif of "La Refexión", inspired by time spent in Colombia, Ecuador and Peru. Written by the Colombian vocalist "Tierra Mama ft. Nidia Góngora" continues the journey along the Pacific coast, exploring the magical and often mystical elements of the Colombian mangrove, with its title translating to mean "Mother Earth".
Góngora features alongside other familiar Quantic collaborators, Alice Russell and multi-instrumentalist Sly5thAve, alongside New York based vocalist Denitia. Having toured with the Quantic band for some time alongside collaborating with Prince, Stevie Wonder and Janelle Monáe, Sly5thAve's presence both on recordings and during live performances is unmatched; in Holland's own words, "he's a beast on Saxophone and Flute". Teaming up to record "Orquídea ft. Sly5thAve", the pair create a joyous track, fuelled with celebration whilst hinting at melancholic undertones. A soul tune with a groove so hard it will break your heart, "Now Or Never ft. Alice Russell" is a song exploring loss and saying goodbye to something or someone you love. The power of emotions are utilised in a similar way in "You Used To Love Me ft. Denitia", a track written by Denitia about the moment two people realise their relationship is completely lost; lost with each other, lost because of trying, lost because they don't know what they're doing.
Holland's own vocals also feature on this release; a first since 'Magnetica'. His voice can be heard questioning the intentions of others in "Is It Your Intention" and seeking clarity in "Incendium". "My mother was a great singer and my sisters are also talented singers, so I've always had people around me encouraging me to sing but have always been quite reluctant", Holland confesses. "I guess music can be therapy for a listener but also very much so as a performer. Writing songs can make you get into corners of your brain that you might not otherwise. It's quite a meditative process".