Nightmares On Wax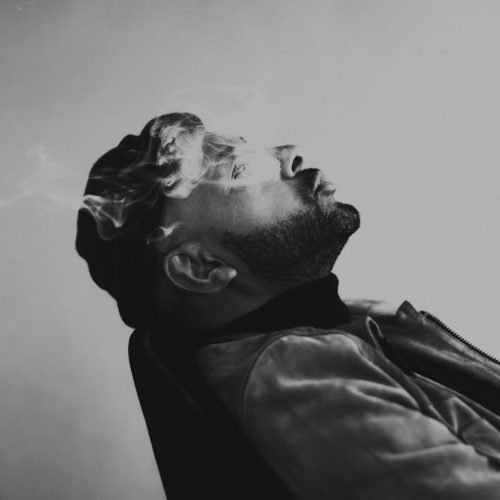 Shout Out ! To Freedom…
—
Out October 27th 2021
—
Warp Records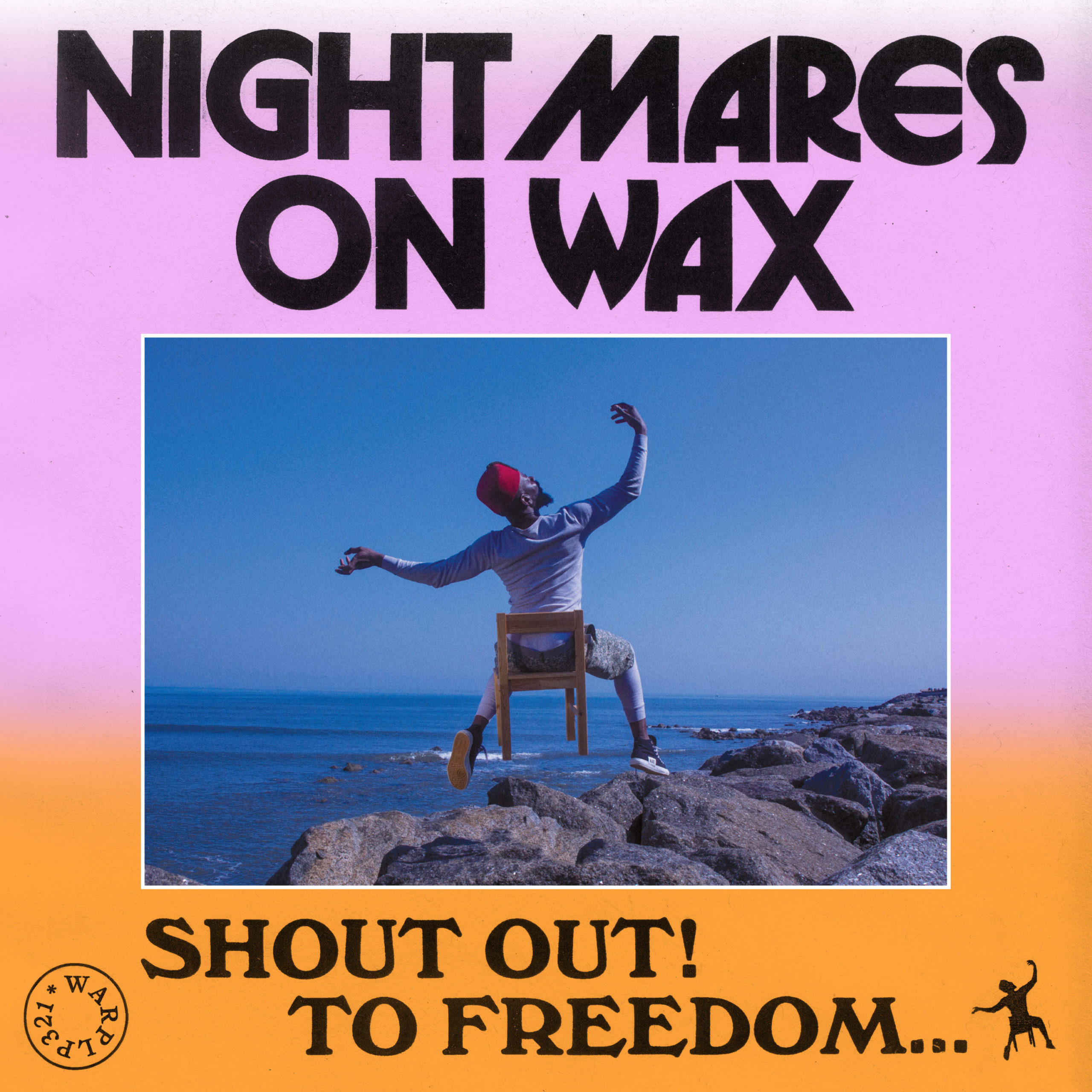 Where do you start with Leeds-born Ibiza based producer George Evelyn, the man from N.O.W that pioneered British electronic music? Well for those already hip to his world the following will serve as a timely reminder. For new arrivals it'll provide a crucial guide to a musical ride that ends with 'Shout Out! To Freedom'.
As Warp Records longest serving signing N.O.W opened doors to new sonic landscapes for countless producers and musicians. Via his father and juxtaposed with soca from the islands, young George's imagination was captured by the likes of Curtis Mayfield, Sarah Vaughan and Quincy Jones. In his early teens, inner city bass heavy reggae sound systems would also make their mark. But it was the arrival of hip-hop in the UK, complete with its loop, sample, cut 'n' paste aesthetic that would provide the icing on the cake and a way forward. George alongside then writing partner Kevin Harper made his first contribution to the sonic continuum with two defining singles of the emerging rave scene, 1989's 'Dexterous' and 1990's 'Aftermath'. This was closely followed by N.O.W's 1991 debut album 'A Word of Science: The First and Final Chapter' for which George parked his techno sensibilities and mixed in more hip hop with a down tempo vibe. Its combination of loops and sample driven dubbed out funk, soul and hip hop would really establish the sound of N.O.W. 1995's 'Smokers Delight' saw this downtempo vibe taken to a whole other level. Essentially designed to kick back and relax it pioneered what would become known as 'chill'. To bookend the nineties came 1999's 'Carboot Soul', the third chapter in a series of albums that for those of a certain persuasion perfectly captured the spirit of the decade – and you don't stop…
N.O.W entered the 21st century with a whole new spin on things, 2002's 'Mind Elevation' arrived with a combination of melody, beats and vocals that would see some serious success across radio airwaves with cuts like 'Know My Name' and '70's 80's. 'In A Space Outta Sound' released in 2006 was a veritable culture clash of musical influences, urban and international, informed by the travels of George's alter ego DJ E.A.S.E. Recorded in transition between Leeds and Ibiza 2008's 'Thought So' stayed true to his now distinctive style and seemed to mirror '95's 'Smokers Delight' with raw yet typically well produced cuts featuring a splash of guest vocalists and his trademark dubbed out techniques. Whilst others chased the new 2013's 'Feeling Good' pinned N.O.W's colours firmly to the mast with another musical journey that continued to move forward without straying too far from the very path he'd paved. It somehow managed to tap into your emotions with a mesmerising laid back selection that earned George the reputation of being able to 'bottle sunshine'. 2018's 'Shape The Future' contained all the original ingredients, soul, dub, rap n' reggae underpinned with some serious food for thought and George's magical talent for creating something new whilst echoing so much our musical past. All these albums are an integral part of George's musical journey and as such are essential but back to the matter at hand…
There's no two ways about it, 'Shout Out! To Freedom' firmly establishes N.O.W as one of the most important and influential black British producers of his generation. This soundtrack for your soul feels like hooking up with a long lost friend. It's immediately recognisable and wraps itself around you creating a world that's unmistakably N.O.W. I've been a fan since way back when, yet I still find it almost impossible to vocalise my love for his sound 'cause what George does can't really be put into words, that's why he does it on 'wax'. But it was the advent of three unlikely and surprising events that would really set this particular record apart: personal trauma, time a by-product of the Covid pandemic and Black Lives Matter. It was a period during which the world stopped but in a way time also sped up for George against a backdrop of constant negative global noise.
What was happening on the outside was more than self-evident but what was the inner voice saying? That is the question George asked when he embarked on the creation of this, his 9th studio album. To seek answers he was forced to make the most of lockdown initially accessing voices from around the world via the net. Finding his feet as a bandleader, he formed creative bonds with new and upcoming talent that somehow connected with the history of N.O.W. The likes of Shabaka Hutchings, Haile Supreme, Mara TK, Sabrina Mahfouz. Greentea Peng, OSHUN and Pip Millett got the call, heard the brief and got on board with their own personal take on the very idea of freedom and ultimately that is what this record is all about.
The enforced lockdown naturally led to a period of reflection and George himself sure had a lot to think about. Ten years on the road constantly touring didn't leave a lot of time to ponder the ups, downs, sacrifice and success that comes with the territory. This personal re-examination came into sharp focus when a serious health scare saw him hospitalised. Vibrating between life and death it brought his own mortality into the mix. He emerged from this very private episode free and somehow more connected to himself and the planet – and then there was/is BLM.
So what is freedom? Obviously many things to many people. We all know the problems but who's brave enough to offer a way forward? Not necessarily an answer, just a medium to facilitate dialogue, a step towards the light. That was the driving force behind the making of 'Shout Out! To Freedom'. For George that freedom came in the form of a return to family, a deep appreciation of his musical circumstance and the realisation that he was his best friend. Written with the gift of time each song comes from somewhere else literally, mentally and geographically. This cinematic selection of tracks are typified by cuts like 'Imagineering' which seems to perfectly set the scene as we emerge into a new cultural landscape – such is the power of N.O.W – rearranging the past to create new and brighter futures. 'Breathe In ft. OSHUN' was written and recorded during the first peak lockdown in NYC and shortly after George Floyd's murder. The soul and hip-hop duo from NYC continue to explore the theme of freedom backed by a beat n' bass heavy rhythm designed for you to look within and without. Continuing the movie vibe comes '3D Warrior', an emotional horn driven piece straight from the heart courtesy of UK saxophonist Shabaka Hutchings and complemented by the haunting tones of Brooklyn sonic shaman Haile Supreme. By way of contrast the absolutely gorgeous 'Wonder', which also features Supreme n' Hutchings, goes straight to your head with a galactic groove and an echoing refrain that you know will be with you for the rest of your life. With the final offering 'Up To Us' N.O.W leaves us with a soul-soothing soundtrack and positive lyrics to help you on your way.
At the end of the day all of the songs on this record are a call, a chant, a yearning for freedom in whatever form it may take. So ditch your emotional baggage for the journey and recognise the fact you're not alone in your want. 'Shout Out! To Freedom' gives musical licence to set yourself free and acknowledge we're in this thing together whatever this thing may be.
…..Don Letts aka The Rebel Dread