Me And My Friends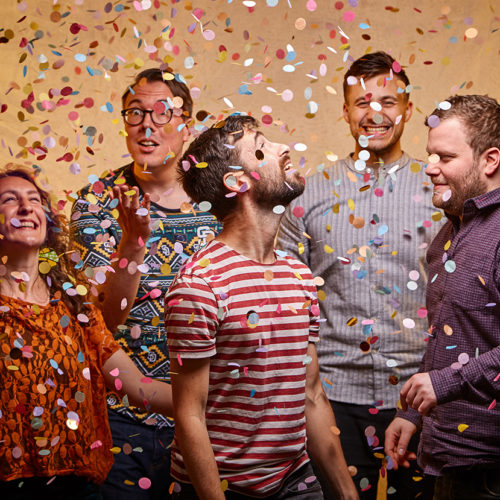 Reworks EP
—
Out June 4th 2021
—
Split Shift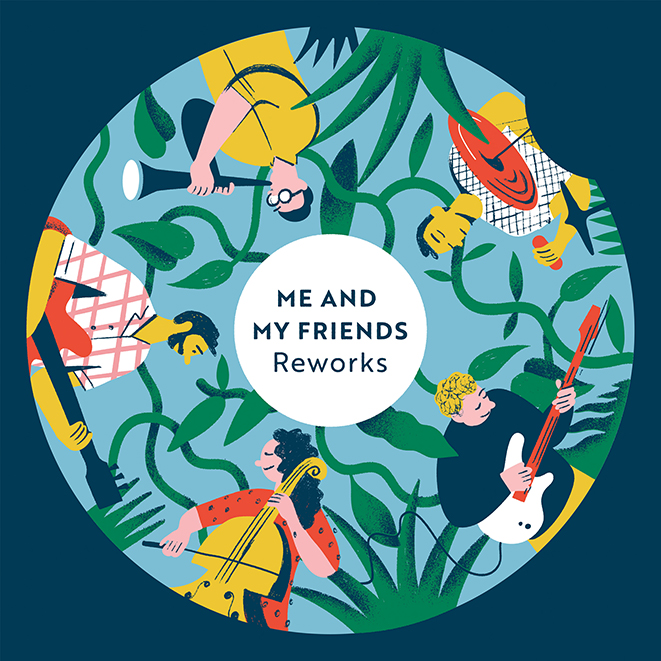 Celebrating 10 years together, Me and My Friends are releasing Reworks, an EP dedicated to revisiting key songs from their time together and approaching them as if they were completely new.
This project is an exploration of what characterises the essence of a composition and how radically arrangements can differ while maintaining the same core idea. In Reworks, the words and melody remain largely unchanged, but all other ingredients are up for an overhaul. The result recognises the work of the past, while looking forward to the next steps in the band's journey together.
Singer and songwriter Nick Rasle explains:
'After years of being performed, the arrangement of a song can come to feel stuck in time, its stylistic choices reflecting a version of ourselves we don't quite recognise anymore. Yet something remained in the DNA of these four pieces that we weren't quite ready to throw away. On this EP we imagined we were arranging them for the first time, bringing in our current ideas and influences to give them a new lease of life'.
Opening track 'To My Dear' was originally a home-recorded demo released on the lost realm of MySpace a decade ago. Almost forgotten by the band themselves, it is a new track to all but a few Leeds-based listeners with long memories. This new release combines intimacy and warmth with euphoric syncopation; a perfect tonic in these strange and uncertain times.
The band's first single, 'Brother', is transformed from its fiery original into a downbeat soul ballad; swirling highlife epic 'All that is you' becomes a latin-flavoured nugget in the style of Orchestre Baobab; a synth-led remix of 'Leave my bones' is used as a starting point for ethereal acoustic neo-soul featuring an exquisite debut on lead vocal from cellist Emma Coleman.
Me and My Friends have released three critically acclaimed albums, featuring on BBC Radio 2, 4 and 6 in the UK, as well as receiving heavy rotation on FiP and Radio Nova in France. They've received plaudits from the likes of Quantic, Gilles Peterson, Nubiyan Twist and Robert Luis (Tru Thoughts). Their whirlwind live show has been a headlining favourite of venues and festivals across Europe, gaining a multitude of discerning fans at home and abroad.