Lost Christmas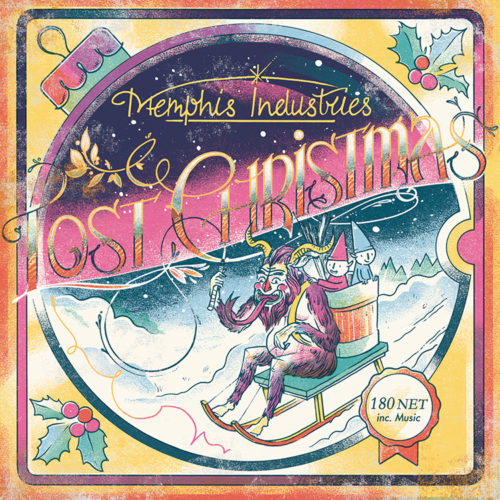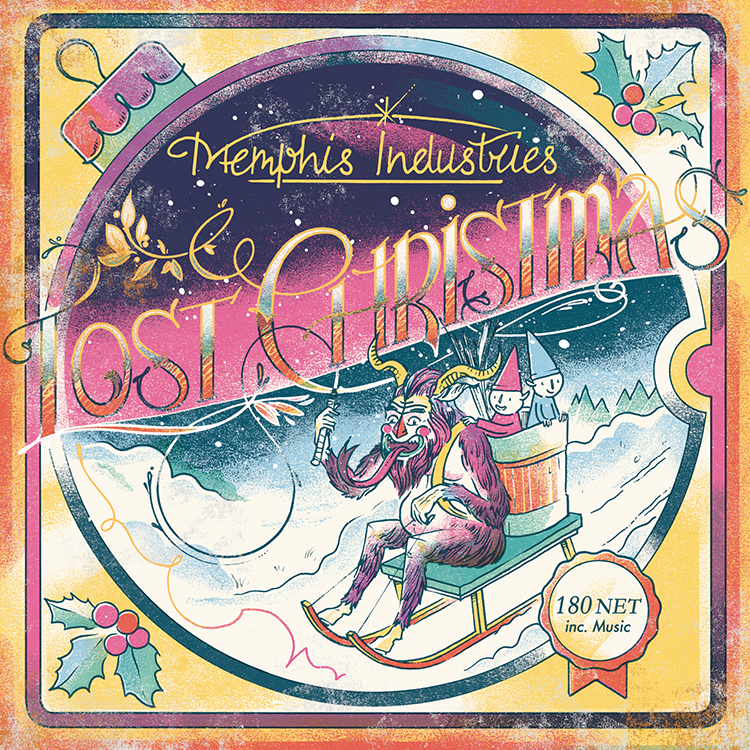 Lost Christmas
—
Out december 4th 2020
—
Memphis Industries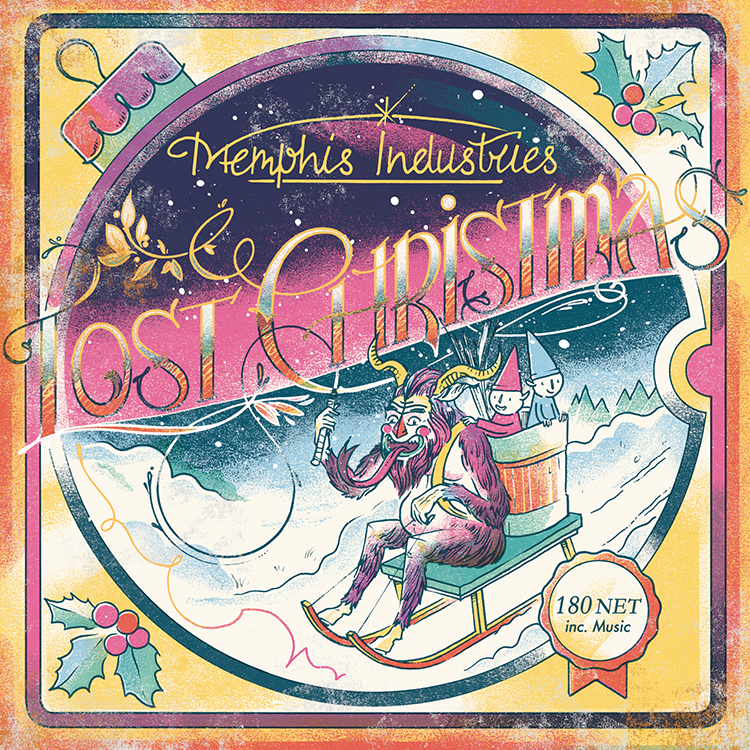 Compilation of (mostly) original holiday songs from Memphis industries artists in aid of Crisis' Home for All Campaign.
This year independent record label Memphis Industries have corralled their musical titans to create some holiday songs with the hope of brining cheer and warming cockles to the cynical and season loving alike. 
This festive collection, available on vinyl and digital, is called Lost Christmas, the name of Memphis' long running series of Christmas shows, that, for obvious reasons can't happen this year.  The album (with cover art by Luke Drozd) features faithful renderings and krautrock reworks of seasonal classics but mostly entirely original compositions, destined to soundtrack office parties and family get togethers in an alternate universe for years to come. 
Side A opens with a new Field Music composition, "Home for Christmas", of which David Brewis says "we wanted to write something which could sit happily on an Ultimate Christmas compilation, and so we've ended up with our own version of Planes, Trains and Automobiles set to a mash-up of every Christmas song we love."
Haley is next with the glacial yet intimate "Like Ice and Fire" originally written five years ago but now with added '20 production. Haley says of the song "I am far from religious, but the imagery of a nomadism, using instinct as a compass, represents divine femininity to me- healing power in times of loss and desperation, guiding us in warmth toward hope. The kind that might change you."
North East duo Warm Digits contribute electro pop effervescence with "Good Enough For You This Christmas" a song that celebrates messy, imperfect Christmases that according to the band suggest we "embrace the discord and forgive yourself and your loved ones, and it will all be all right in the end"
Rachael Dadd is joined by a host of friends including Rozi Plain and This is The Kit's Kate Stables for "We Build Our Houses Well". Rachael says of the song: "After the isolation of lockdown, it felt natural to write a Christmas song that was basically like a big sonic party, inviting all my friends and collaborators over my whole life to join together. The song was 70 tracks strong by the end! Feeling blessed to have made so many good friends through music and to have most of them all in one place here on this song, representing connection at a time where so many of us feel isolated."
Side A is closed with "Christmas Without You" another original festive cracker this time from London band Stats, Singer Ed Seed says "It's about a man alone in a pub on Christmas Day, feeling sorry for himself after an annual festive argument. I love this time of year but people do have so many rows, and sometimes I wonder if it's all the carols and Christmas music driving everyone mad."
Opening Side B is The Phoenix Foundation's kraut rendition of "Have Yourself a Merry Little Christmas". Lead singer and Christmas curmudgeon Sam Flynn Scott says: "Christmas is a time of year none of us feel passionately about. It's consumerist nonsense wrapped like a second rate date in the third rate bacon of Christian imperialism. But like moths to a flame we can't help being drawn to glorious schmaltz of Xmas tunes. Have Yourself A Merry Little Christmas is one of those sad WW2 era numbers that strives for a utopia beyond the deathly shadows of war, so quite appropriate for 2020 then really." 
Manchester troubadour Francis Lung pops up next with the tear duct tickling "To Make Angels In Snow", a Christmas song written in the tradition of the great Brill building songwriters.  Francis says "writing Xmas songs is a great excuse to do all the stuff you struggle to get away with normally – kitschy chord changes, gross sentimentality, spoken word monologues as well as opportunity to quote 'Jingle Bells'.
Jesca Hoop follows, Hymnal interpolating Happy Xmas (War Is Over) into her interpretation of White Winter. Hoop offers these words of festive comfort: "Let's all just order Chinese this year. Merry fucking Xmas".
The Go! Team are up next, busting out the jangly singalong "Look Outside (A New Year's Coming)" which Ian Parton says "started life as a loose anti Brexit metaphor – an appeal against small mindedness – to "look outside your window".  But the last year has totally changed the meaning.  How can you be optimistic about 2021 in the face of the shit that's going down?  Will there even be a New Year's Eve this year? I guess it about trying to stay positive when that's the hardest it's ever been."
The Cornshed Sisters bring the festivities to an end with "Have a Good Christmas Time" which singer Elizabeth Corney says "contrasts solo driving the 500 miles home with not even the radio for company, with the jostling of pre-Covid Christmas crowds; conveying the anxiety and anticipation of the festive season in our usual harmony filled, bittersweet style."
There you have it: a Christmas box of holiday musical treats from some of Memphis Industries' nearest and dearest. Chuck another log on the fire, pour yourself a large one, unwrap your brand-new turntable and stick on Lost Christmas to celebrate Christmas 2020 style.
In aid of Crisis' Home for All Campaign, £2 from every LP purchase goes to help their work: Helping people leaving temporary accommodation to find a permanent home. Providing advice and practical help to people newly facing homelessness. Providing the support people need to keep their homes – with mental health, wellbeing, work and benefits. Calling for governments to commit to ensuring everyone has a safe and settled home. Supporting local organisations to provide permanent housing through a grants scheme