Lonelady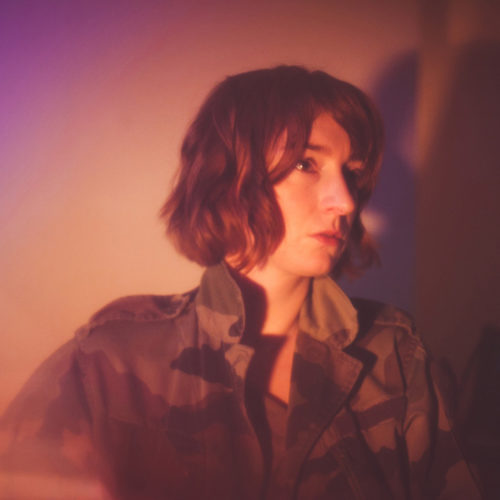 Former Things
—
Out June 25th 2021
—
Warp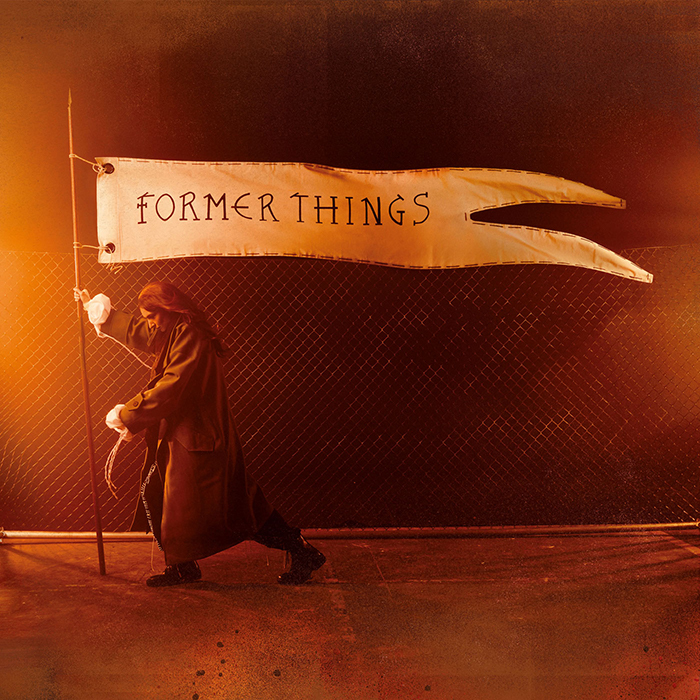 "Former things I used to think, used to feel.
Are you still inside me? or are you former?"
LoneLady
A city is not a static thing. It's changed by the people who live there and the proposed developments which rise or crumble to make way for the new. The cycle of a city has a mythic quality, it's origins are often debated, embellished and layered with the foundations of previous settlements buried underneath, along with their stories. Torn between the past and present, the industrial ruinscape of her hometown of Manchester and the subterranean walls of an 18th-Century naval shooting gallery, LoneLady explores the duality of memorialising and manifesting on her new album Former Things. Former Things will be released via Warp on 18th June.
Beyond the threshold of childhood,
turning back to that dim country, now glowing and receding
my reportage of yearning, mourning, warning
via the funk and crunch of eight
electro constructions…
A VHS flicker in a dark teenage bedroom; just outside the window, an orange streetlight glow. Hopes, ambitions, dreams…where are they now? Are they Former Things?
As her name indicates LoneLady writes, performs and records all the components of her music, building up her own soundworlds in a solitary creative process. Whereas previous albums at least allowed the occasional appearance of another human – a drummer – with Former Things even that has now gone.
This time, LoneLady has programmed all the beats and sequences, swapping her Telecaster guitar for an eclectic selection of synthesisers and hardware, their limitless creative potential providing the foundations to take the album in a new direction.
At the heart of this album is a compendium of drum machines, sequencers and synths, taking Julie Campbell's music into a more electronic and dance floor-driven place, which still taps into her earlier-reaching techno compositions and post-funk guitar playing. Raw synths and beats hit hard in contrapuntal sequences and patterns that funk and crunch their way across eight uptempo tracks. It's a step beyond the musical landscape of her Hinterland album which cut through with a scratchy punk-funk, funk-pop and longer-leading six-minute dance track sound which achieved four A-List singles on BBC6Music; or the stark and choppy guitar playing of her debut Nerve Up.
Former Things grew out of a residency LoneLady undertook with Somerset House Studios in 2016. Excavating memories of her home in Manchester, she took them apart in the 18th Century Rifle Range within the building, surrounded by the whir and white noise of an unfamiliar yet exciting place.
I was hungry for a change of scene. Born and bred in Manchester, my home city is like walking around a giant living diary, an archeology of myself, layered with memories. Following meetings with Somerset House Studios Director Marie McPartlin, in June 2016 I moved from Manchester to London to become a Studio member. I set up a new studio in 'The Rifle Range', an 18th-Century Naval shooting gallery. In this long, narrow concrete room I set up my studio to be part art-installation, part nightclub where I could turn the volume up loud and project Cabaret Voltaire super-8 videos and Ingmar Bergman films across the stone walls. I was located at the dramatic heart of it all, not far from Trafalgar Square and Buckingham Palace – quite a change from my previous studios nestled in the crumbling darklands of Manchester's outskirts.
It's not like Former Things is a 'London-sounding' record but it was written during a period of change and a new influx of stimulus..New city, new equipment, new songwriting processes. Nor is it a 'pandemic record'; mostly written at Somerset House in late 2016 – 2018, with additional work stalling and restarting across 2019/20, before finally finishing the album, working again with Bill (Skibbe, Hinterland co-producer) in a series of Manchester-Michigan Zoom sessions September – December 2020.
Cybotron's album 'Clear' (1983), Cabaret Voltaire circa 'Drinking Gasoline' (1985), Arthur Baker and Neneh Cherry were some of the main influences in my mind as I was piecing my new studio together and venturing into new technical and creative processes.
I wanted to get my hands on some new toys, and casting aside the guitar as the main writing tool forced a fresh approach. I wanted to create hard-hitting synth patterns and a punchy electro crunch.
At the heart the setup was a Doepfer midi-analogue sequencer, paired with two analogue synths, an Arp Odyssey and a Korg MS-10, which feature a lot on the new album, in addition to an array of digital synths, drum machines, samplers and percussion pads.
The album is a patchwork of different drum machines – classic ones such as a 909 and Linn LM-1, newer machines such as the MFB-Tanzbar drum computer plus layers of vintage drum machine samples such as the Oberheim DMX and the E-MU Drumulator.
In my head this is also a pop album and it's my natural instinct to try and pack my songs with as many hooks and catchy bits as I can, which has I think given more songwriterly layers of warmth to what were originally quite harsh-sounding beat and synth pieces.
Album opener, "The Catcher", launches us into LoneLady's latest soundworlds. The biting Korg sequences shudder inside tightly-programmed Oberheim DMX beats and crisp Roland percussion; comfortless cold strings and fear-drenched lyrics create a starkness that harks back to her debut album. "(There Is) No Logic" moves decisively, with its punchy electro and r&b-tinged energy. Echoes of Neneh Cherry, Janet Jackson, Arthur Baker and Confusion-era New Order are saturated with the mid-80's electro-funk of Cabaret Voltaire. Inspired by 'Memento Mori' paintings – a medieval art form that warns us 'remember you must die' – the track is a new take on this warning, updated and re-imagined. A soundscape of funk, crunch and vocoder-ed fear awaits on "Fear Colours". Akai MPC samples grind like pistons, strings shiver with dread and low synths grind menacingly behind a tale of premonition, pursuit and trepidation.
Crunchy edges are softened and sepia-tinged on the title track "Former Things". The wistful strings, sparkling glockenspiel and shimmering cymbals evoke luminous Super-8 memories and mournful reflections on a lost golden age of childhood and youth. The narrative of temporality is centre stage in "Time Time Time"; rebellious guitars squall across propulsive sequences of chunky piano riffs and Linn snare samples in a losing race with the passage of time.
"This song feels like an unruly beast…" explains LoneLady, "The piano riffs are from a Korg Triton that Brian Eno gave me! He's a trustee of Somerset House and he visited my studio a couple of times. We got chatting about equipment and out of the blue, a synth arrived at my studio door one week later. I was grappling with the title of this song for a while but in the end felt that 'Time Time Time' had a Romantic poetry feel to it, a kind of elegiac grandeur like something from Auden or T.S. Eliot."
Throughout Former Things, LoneLady sketches out her memories as a mythscape, an emotional geography punctuated by her tough-edged yet undulating dance creations and the ineffable duality of herself, captured on the cover art. This depicts LoneLady channelling a Joan-of-Arc-battlefield persona, forging through the sodium-orange lit streets of her past, bearing aloft a medieval-style banner emblazoned with her hand-stitched album title. Speaking about her self-designed artwork and direction, she explains:
It's romanticising and myth-making…We often turn to old legends, myths and rituals for comfort and reassurance when we're questioning ourselves in tough times. It is the idea of elevating or making something sacred. On a personal level I'm literally waving a banner for the memory of something that has been lost: the magic of youth, the feeling that I'm no longer who I used to be …eternal themes we all deal with. The lyrics focus on a sense of mourning and yearning for this lost self, for childhood wonder and optimism. I'm suggesting these former things are something worth memorialising.
This mourning and mythmaking is echoed in the work of one of LoneLady's favourite artists, George Shaw, who, in his obsessive paintings of scenes from his youth, elevates formative place and memory into something sacred:
''I started to make these paintings out of a kind of mourning for the
person I used to be: an enthusiastic, passionate teenager who read
art books & novels & poems & biographies & watched films & TV &
listened to music & dreamed.'' – George Shaw
Similarly, one central question burns restlessly throughout the album in its driving lyrics, beats and sequences – where has that youthful wonder gone? Is it still here?
Former Things is a glowing assemblage of memory we want to preserve: a myth that we protect in our minds, to remember across the ages and inspire us always.