Lisa Li Lund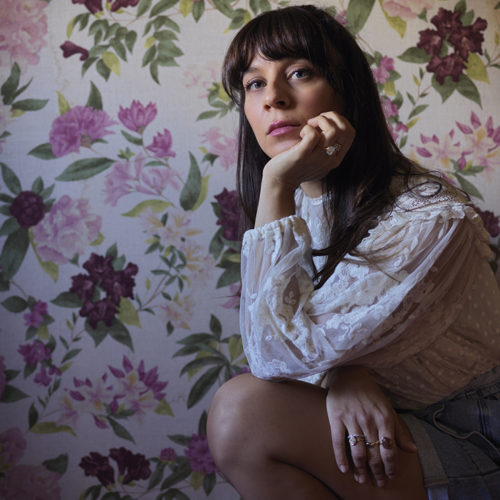 Glass Of Blood
—
Out April 23rd 2021
—
Pan European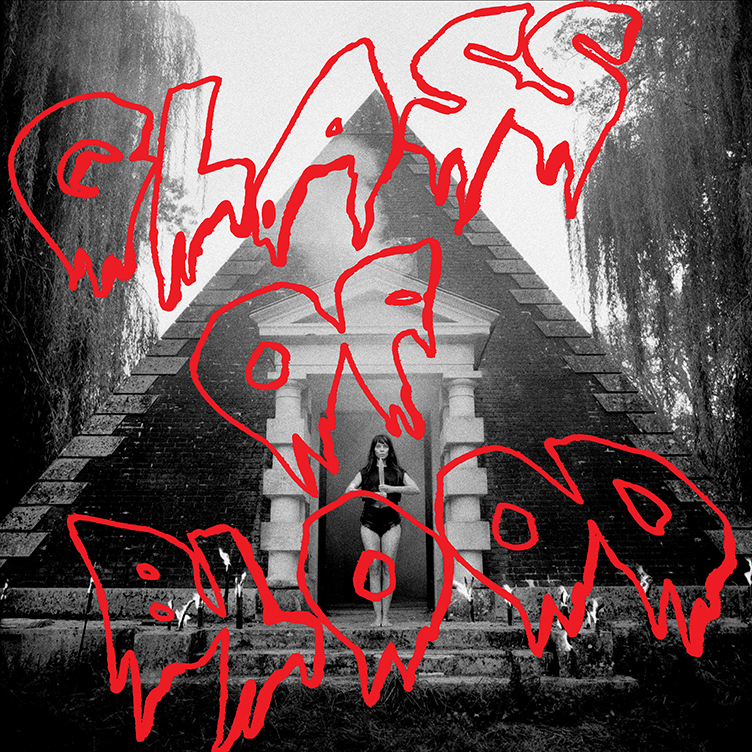 lisa li-lund has had several lives. The Franco-Swedish musician first made her foray (with guitar, piano, vocals) in the anti-folk galaxy. Prolific, she released 10 albums and a slew of EPs whilst touring everywhere from Brazil to the United States & right across Europe. Her curiosity has led to collaborations with artists as diverse as Jeffrey Lewis, Kimya Dawson, The Cairo Gang, The Mountain Goats, Dj Gero, The Wave Pictures and Quixote.
This fan of the Stones, Springsteen, Suicide and Dolly Parton has never been locked down to one area of the world. Her forays include lofi Californian pop with her duo Bay Bear and the crazy multi-cultural splurge of the
French Cowboys. Another frequented planet ? That of The Big Crunch Theory, an intergalactic electro escape imagined with Gilbr' from the highly influential Versatile label. How to create a bridge between Sun Ra and her
folk roots…
These different trips all contributed in their own way to nourishing Lisa's new solo project. It is no coincidence that the songwriter signs her album under her real name. She put "all the colors from the heart – the ghosts, the darkness, the blood, the bones, the mirages, the night and the moon," she says, "are not dark places to me. It's there where I feel safe, and especially myself. "
Recorded between Sweden and France, Glass Of Blood is the story of a quest. After a long period of silence, an accident and a project abandoned with DJ Chloé, Lisa came across Arthur Peschaud from the Pan European label who helped her to pursue her ideas and to get back in the saddle. Composed in a moment of graceful chaos with her guitar, synth, childhood piano & drum box, she's set no limits on her latest opus with full band. Mixing dreamlike pop and cosmic electro, her melodies leave all the room for strangeness and experiments.
Her songs, both brutal and tender, tell us about things in life – renewal, space-time travel and above all love (not shared). It all starts with "Janet", a melancholy stroll streamlined that sings of resilience. "Planet", a heady synthetic ritornello, poetizes the shock of collusion against a background of violins and "Muscle Memory of Missing You" sounds a tribute to the 80's pop recounting the absence of the loved one.
The title of the piece "Yes, I could use a glass of blood" sums up the raw and visceral energy that Lisa wanted to infuse into these eleven songs. "This phrase haunts me & accompanies me everywhere. It's been more than 10 years that it keeps running through my heart. As soon as I feel weak, sad, or in danger, I hear it, I recite it, I write it, I sing it, I draw it. For me this glass of blood is the symbol of a vital energy source. "
To bring this cathartic record to life, Lisa worked in pairs for production, mixing and arrangements with her double, Guillaume Léglise (Fictions, Vox Low). He was the only boy in her girlband from The Big Crunch Theory. We also find on Glass Of Blood other valiant "knights" as Lisa calls them. Turzi, Etienne Jaumet and Cosmic Neman from Zombie Zombie, Maxime Delpierre (VKNG, Limousine), Ben McConnell (drummer for JB Dunckel, Au Revoir Simone, Beach House), Clémence Lasme (Moodoïd), Gaspar Claus, Rémi Foucard, Maxime Sokolinski (Hologram with Clara Luciani) have all joined this bloody adventure.