Lightman Jarvis Ecstatic Band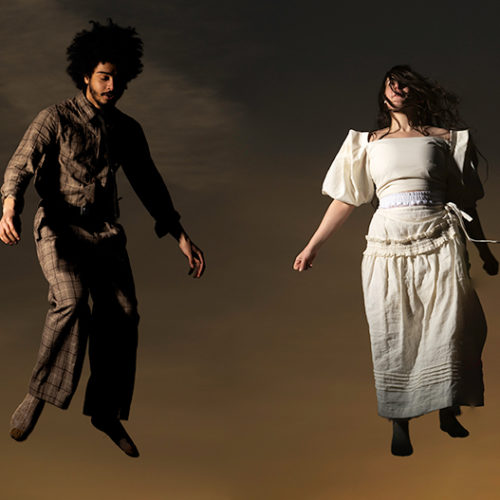 Banned
—
Out June 25th 2021
—
Anti / Pias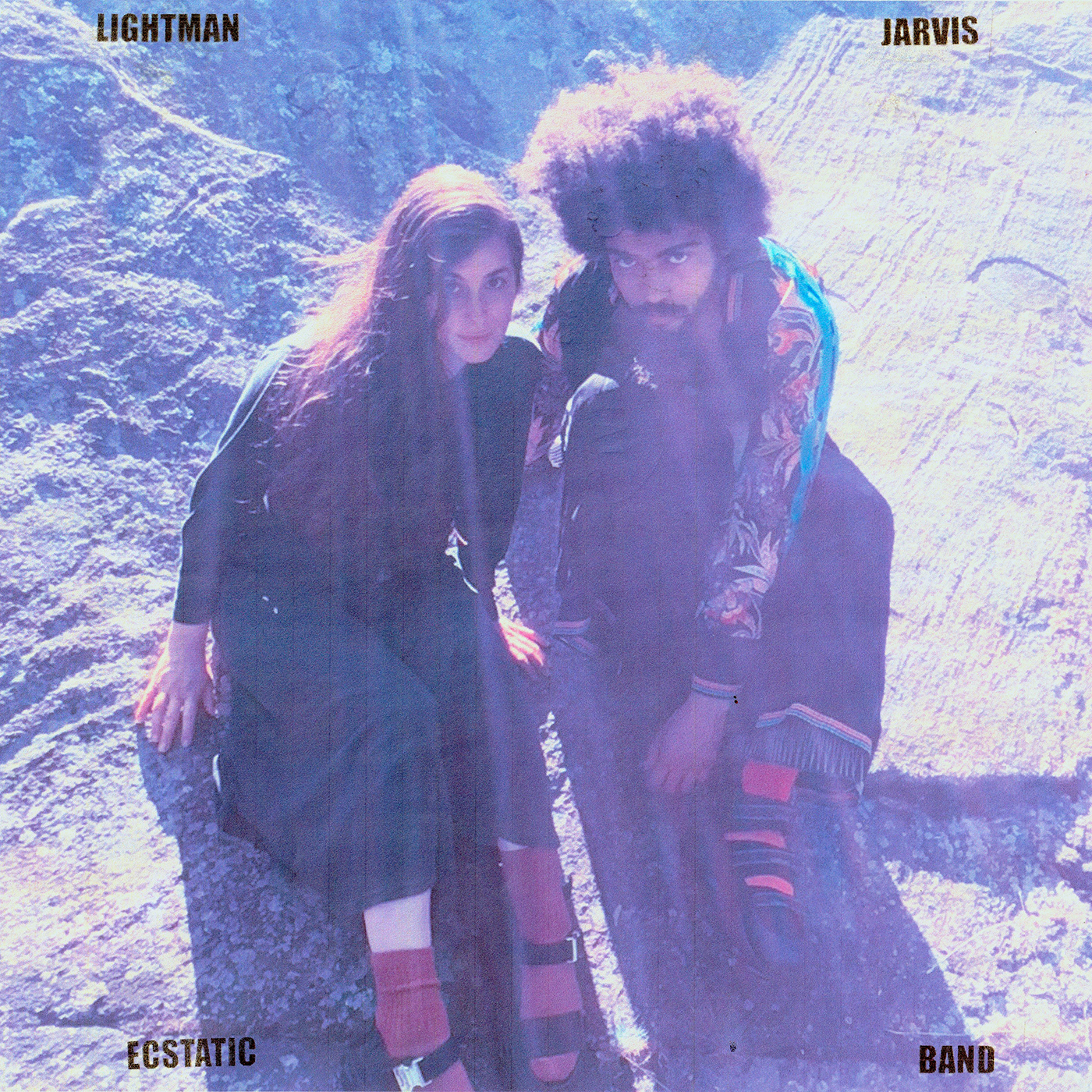 Yves Jarvis and Romy Lightman are a pair of idiosyncratic and restlessly creative artists. In the past decade, Jarvis's ever-expanding swatch of releases on ANTI- Records and Flemish Eye have earned international acclaim, while Lightman's twin-sister-led band Tasseomancy has transfixed listeners since the late 2000s. The debut album from Lightman Jarvis Ecstatic Band marks the duo's first collaboration, slingshotting both musicians out of their comfort zones into spellbinding territories of lysergic folk and impressionistic rock.
Banned was recorded in the tranquil environment of the Tree Museum, an outdoor art gallery in rural Ontario hosting residencies for contemporary sculptors over the past 20 years. The pair credit its 200 acres of natural spaces intermingling with human-made creations as the fuel for their unfettered process. Recorded over two weeks in a free-flowing stream of improvisation, the album finds Lightman on synthesizer with Jarvis on drums and guitar, as their voices weave together into an electrified pastoral tapestry.
"This album is a loose manifesto in our shared vision for a way of being," says Lightman. "It's about our relationship and the dynamics in that. There's an epicness to it and tension at times. We've been developing our collaborative process since spending our time together at the Tree Museum intermittently for the past two years. It's like the ways particles collide. There's an alchemical aspect to it with these base components slamming together."
Beyond leaving the city behind to live alone in the woods, the album title Banned also highlights an element of risk. Like late '60s counterculture musical Hair, the duo reject notions of repression with unspoken celebrations of naturalism, openness, and sexual liberation. These 15 songs offer an ephemeral intimacy and invitation to express free love that can only occur when artists welcome listeners into their private world.
"Ecstasy is perverse and sacred," says Jarvis. "To display ecstatic joy like we do on this album is a vulnerable thing. First and foremost it's about our desire for creative expression and the curiosity around that. It should be censored, but it won't be."
On the quasi-title-track "Elastic Band" Jarvis and Lightman sound completely at ease as their voices harmonize in a rustling thicket of instrumentation. The melodies of gently swaying opener "Olamin" soften their approach into a hallucinogenic haze, yet feelings of constant propulsion drive moments like the tumbling fills in "Bone of a Hound" or chiming steel drums in "Red Champa." Spectres of psychedelic folk haunt "Nymphea" before this is cut through with an emotive Eddie Hazel inspired solo. Elsewhere, the textural effects of "Ancient Chain" recall Robert Fripp's vast guitar landscapes, and clattering closer "Tombs of the Patriarch" conjures the sombre avant-prog evocations of Camberwell Now.
For both musicians, the album's ad hoc creation offered a chance to challenge themselves: Jarvis defying his solitary practice to record with another person, while open jams provided Lightman an alternative to her preference for thoroughly composed songwriting. Subverting any expectations for a collaborative release made by a couple, they skip past cute or romantic and aim straight for ecstasy.
"There are archetypes associated with love and togetherness," says Lightman. "Then there's a deeper way of being that sometimes isn't documented. Our Ecstatic Band genuinely expresses that. It's not about a genre resonating, it's about what came out of our jams."